Vol. XV, No. 6, July 2015
---
---
90% of all new mothers are Millennials, and they have different values
According to a research report by Goldman Sachs entitled "Millennial Moms," 90% of new mothers are Millennials (defined by Goldman as born between 1980 and 2000) compared with 50% a decade ago.
Goldman finds that Millennial parents make purchasing decisions differently than past generations. They gravitate towards companies with "authentic" narratives that resonate with their own worldview, oftentimes bundled with social causes.
Jeff Fromm, co-author of the forthcoming Millennials with Kids, says that Millennials typically look for four things in brands, all else being equal: authenticity, meaningfulness, uniqueness and innovation. For parents, product safety and convenience are also on the top of the list. With the wealth of information available online, parents today tend to be very informed consumers.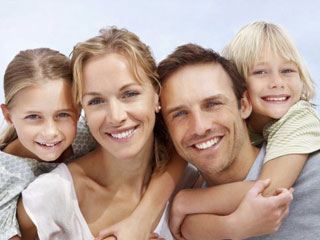 Millennials have been inundated with target advertising from a very young age with tailored web ads and entire television channels devoted to them according to Sharalyn Orr, a marketing consultant at research firm Frank N. Magid Associates. This has been further accelerated by personalized ads on social media.
Because of this familiarity with personalization, Millennials tend to view brands and companies they choose to do business with as extensions of their own image. "They really personify brands [and companies]. They think of them as human," Orr said.
This change in taste and values, along with the leveling force that social media brings, gives an advantage to small, non-chain companies that are able to use grassroots marketing to push products and services (including entertainment) that have an aura of social responsibility and healthiness to Millennial parents.
This is a new unexplored opportunity for children's entertainment and family entertainment centers (FECs) to tap to win over Millennial parents. It's so much more than just the entertainment that is required to attract them. The venue also has to embrace their values to win them over. That includes venues that do good in the world, including for the environment and socially, are transparent, safe, convenient and are authentic. To win over Millennial parents requires so much more than just serving up entertainment, food and beverage. They tend to only do business with companies that embrace their values and meet their parental needs.
Vol. XV, No. 6, July 2015
---
---