Location-Based Leisure & Entertainment

The White Hutchinson Leisure & Learning Group is recognized as one of the world's leading experts on feasibility, concept and mix development, business plans, brand development and full architectural, interior, attraction and site design of adult, family and children oriented, location-based leisure, entertainment and recreation projects. Our projects are recognized for their economical designs and long-term profitability.
Our services cover every aspect of planning, producing and operating a center - from site selection to feasibility and business plans, to concept development and design, to development and training, to operations and marketing. We understand how the market, guests, mix, design, operations and marketing all interrelate and how to craft them into an integrated whole for your maximum profitability and return on investment.
Our expertise and extensive experience since 1989 includes many types of projects and experience in 32 different countries. Use the menu on the left to find information on our services and our experience with different venue types and internationally.
Our entertainment, FEC and edutainment projects have won 16 different first place design awards.
The Editor of RePlay magazine said our FEC "feasibility studies are often praised by other industry pros as the crème de la crème of this niche of the industry."
In their groundbreaking 1999 book, The Experience Economy, Joseph Pine and James Gilmore used our Bamboola children's edutainment center as an example of a venue that stages edutainment experiences.
The April 30, 2001 issue of Time magazine referred to the children's centers our company produces for clients as the Xanadus of children's edutainment.
In January 2005, the Food Network featured Randy White, our CEO, on the Unwrapped show as an 'eatertainment' expert.
Randy White was quoted as an expert on children's entertainment and edutainment projects in the May 19, 2005 issue of the Wall Street Journal.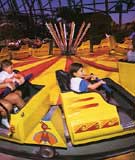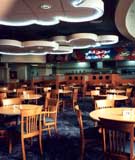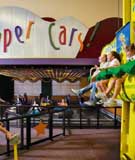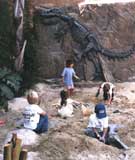 The San Jose Mercury News said the following about one of our projects, Bamboola, a 28,000 sf children's edutainment center:
"On a small scale, Bamboola did what Walt Disney did 42 years ago. Walt Disney took the hopelessly tawdry, sleazy amusement parks of the 1950s and reinvented them as clean, comfortable, wholesome Disneyland. [White Hutchinson] took the tawdry, noisy fun centers of the 1990s, added a dash of the Children's Discovery Museum, and created Bamboola... It has taken the pleasure and comfort of its customers into account with intelligence and care. It uses design to make a better product and a better environment."
Projects designed and produced by the White Hutchinson Leisure & Learning Group have won the following first place design awards: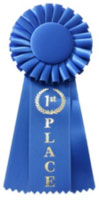 Best hospitality interior - 2010
Best designed project in all categories - 2010
Best new facility - 2010
Best hospitality interior - 2008
Best new foreign family entertainment center - 1994 & 1996
Best new family entertainment center - 1998 & 2004
Best children's edutainment centers - 1999, 2000 & 2001
Best new bowling center interior - 1990 & 1995
Best lounge/eatery - 1990
Best new bowling center billiard area - 1990
Best commercial restrooms - 1990