Vol. XVII, No. 8, December 2017
---
---
It's no longer about entertainment; it's all about the experience
It wasn't all that many years ago when people would go out for entertainment. Well, what people go out for has morphed into much more than just entertainment. It's now all about going out for experiences of all types. And as a result, the competitive set for community leisure venues (CLVs), whether entertainment-focused such as music and performance venues, movie theaters, traditional family entertainment centers (FECs), laser tag and bowling centers or the new social dining-interactive entertainment facilities (eatertainment), has now greatly expanded. CLVs now compete with every other option people have for out-of-home experiences.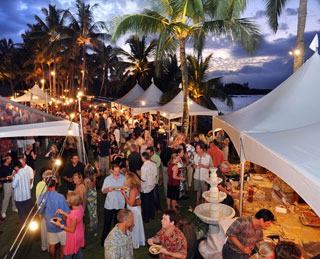 One of the new competitors is dining, yes dining. Restaurants have always been around, but things have changed. Dining out has now elevated itself to an entertainment experience at many restaurants. And we aren't talking about ones with strolling musicians or shows. We're talking about the ones where the food and its presentation has now elevated themselves to be an experiences worth sharing, driven in part by foodie culture. And it's not just the restaurants serving up the chow experiences. Supermarkets have entered the experience arena with grocerants, groceries with lots of prepared food stations, even beer and wine, where people go to eat. We now have food halls popping up throughout the country were you can go explore foods of the world and some of the most delicious hybrid food creations. There were 105 food halls in 2016, a projected total of around 250 by the end of this year and 350 to 400 by the end of 2018. They'll be found in all markets of any size. We now have food emporiums such as Eataly, where you can find a combination of food products, show and great eats.
Then we have all the food truck meet-ups, the food, beer and wine festivals and all sorts of pop-up food and beverage events.
And then among the many other out-of-home leisure experiences, there are all the consumer shows, such as the garden shows, the car shows, the home shows and all the collectable shows. And we have all the limited-time exhibits at museums, zoos and other cultural venues. All are all out-of-home experiences competing with the more traditional CLVs for consumers' time and money.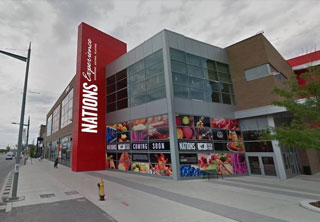 Although ecommerce is eating retail stores for lunch, retail still drives out-of-home visits. And many retailers are turning visits to their stores into experiences. Just take a look at some of the big box recreation stores such as Bass Pro, Cabala's and Scheels. Want to go bowling? How about riding a Ferris wheel or touring an aquarium for free? How about Jordan's Furniture that has a 60' tall ropes course? Nations Fresh Foods new Nations Experience foodertainment store (supermarket+dining+entertainment) in Toronto includes a family entertainment center.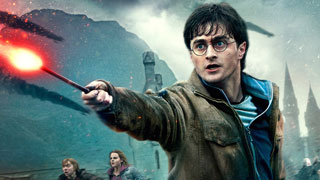 And it's not just elevated food and hybrid retail-entertainment experiences that get people out of the house. There's technology. Think Pokémon Go. Remember all those people running around town on a treasure hunt for Pokémon characters? That didn't even require some sort of bricks-and-mortar investment to create the experience. And Niantic Labs, the developer of Pokémon Go, is about to release similar type AR game named Harry Potter: Wizards Unite.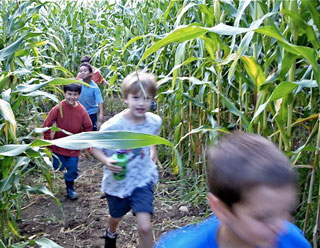 Oh, and let's not forget about the farmers. Many have moved from farming crops and animals to farming experiences. We just completed our nationwide survey of 2,018 Americans on their household attendance at different agritainment (farm-based experiences) activities including corn mazes and pumpkin patches, U-pick fruits and haunted attractions between July 1st and November 10th of this year. Their participation rate was significantly higher than for bowling, which ranks as the second most popular form of indoor entertainment after the cinema.
The above in no way is a comprehensive listing of all the different out-of-home leisure experiences that consumers now have to choose from. There are now far more than people have the time to enjoy. Many are free or almost free. So today's challenge for CLVs is that they have to raise the appeal, the Fidelity of the experiences they offer, in order to compete with all the other attractive options consumers have today. And the experiences that CLVs offer need to be so good that they are worth paying for in both money and precious leisure time. It's now a value equation, not a price equation, for how consumers make their out-of-home leisure choices.
Vol. XVII, No. 8, December 2017
---
---