Vol. XVII, No. 8, December 2017
---
---
New CLVs worth noting
Every month new unconventional type community leisure venues appear in the Western World. Here's a few that we've recently taken note of.
Swingers - the crazy golf club
Swingers - the 16,000-square-foot crazy golf course is central London's first permanent crazy golf venue comprising two 9-hole crazy golf courses, three street food vendors and five cocktail drenched bars. The venue is themed in the style of a 1920s English golf club set in the bucolic English countryside. A two-story clubhouse with a gin terrace sits in the center of the venue surrounded by the leafy golf courses, private dining room, street food area and winner's podium. Crazy golf tickets can be booked online or there are walk-up tickets available every day. You don't have to be playing crazy golf to enjoy Swingers - join them for street food and/or drinks any time.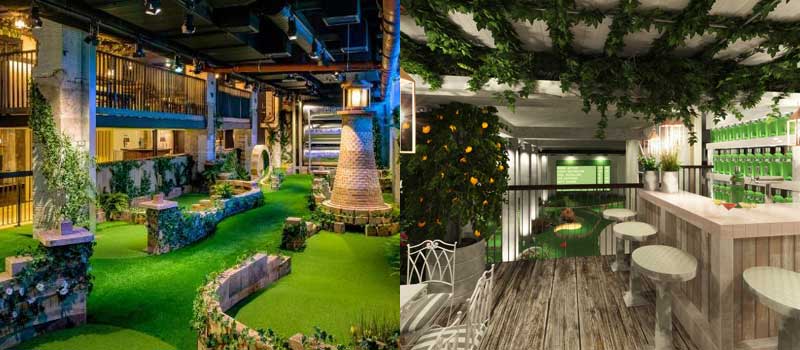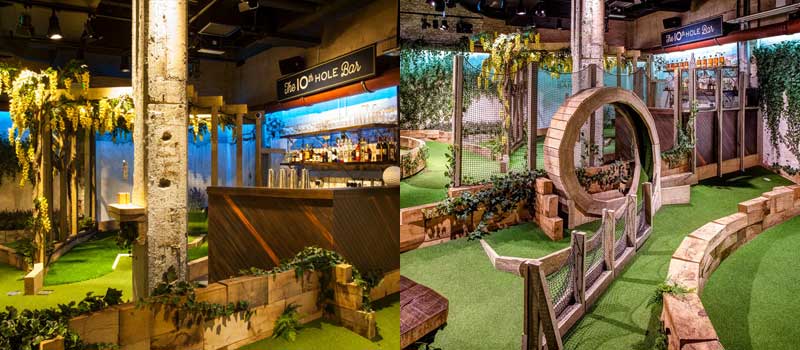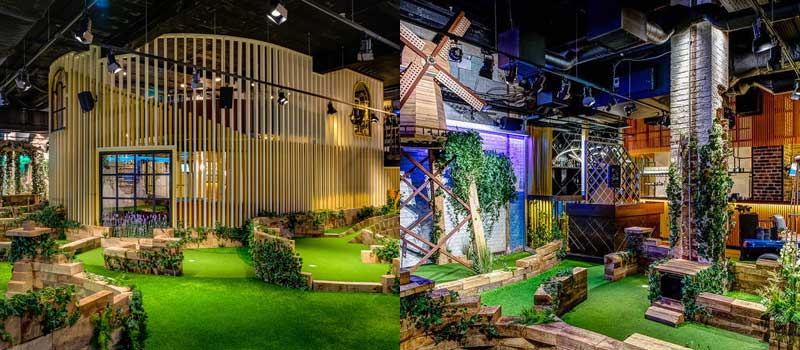 Blade & Timber - urban axe throwing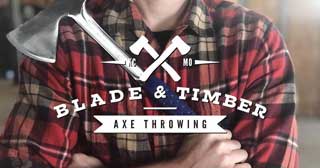 We first told you about axe or hatchet throwing a year ago in our December 2016 issue. An axe throwing venue, Blade & Timber, has finally shown up in our hometown Kansas City. Rates are $20 per hour for walk-ins or you can rent an axe-throwing lane that accommodates up to six people for $120 for 1.5 hours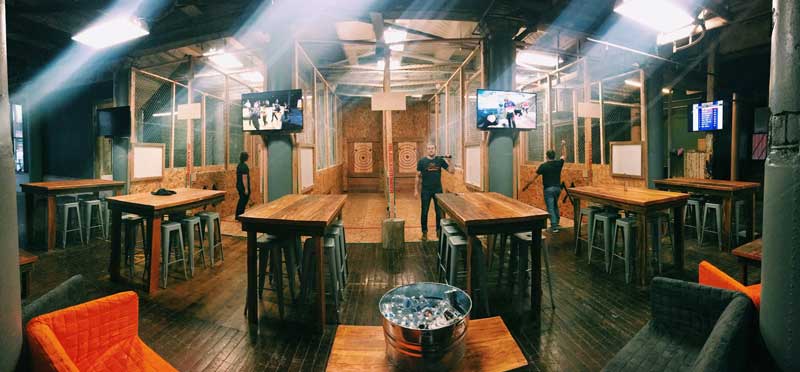 Axe throwing is rapidly expanding throughout North America and has even made it to Europe. The website exsplore.com lists 55 in the U.S. and there are a reported 30 in Canada. You can find Whistle Punk in the UK in London, Manchester and Birmingham.
Point & Feather - 21st Century social darts
In our April 2016 issue, we wrote about 21st Century social darts at Flight Club in London. Now the concept has crossed the Pond to Chicago where you'll find Point & Feather with 12 dartboards, food and a cocktail program featuring gin. The roughly 5,000-square-foot space is divided into four rustic Bohemian inspired libraries, each with two dartboards.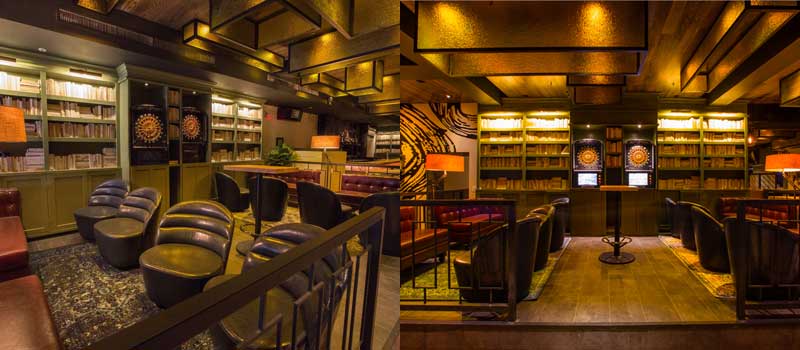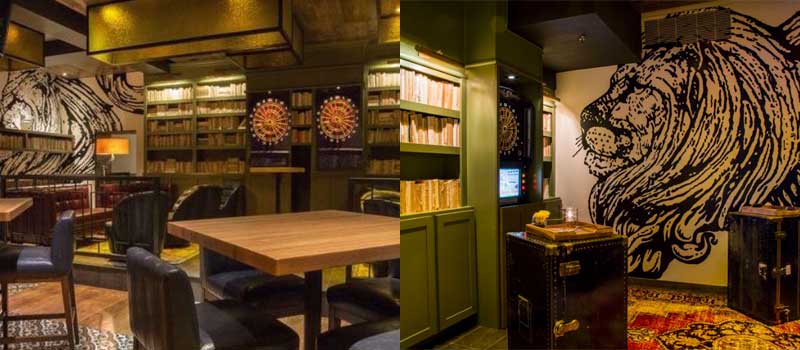 Ferris Wheelers Backyard & BBQ
Mix Texas barbeque with a 50-foot Ferris wheel and a Dallas Texan's appetite for food and beer, and you'll have Ferris Wheelers Backyard & BBQ. The Ferris wheel runs every Thursday, Friday and Saturday nights for Dallasites who don't get their fill of Ferris wheels at the State Fair. In addition to the Ferris wheel, there are also corn hole and bocce lawn games as well as live music on weekend nights.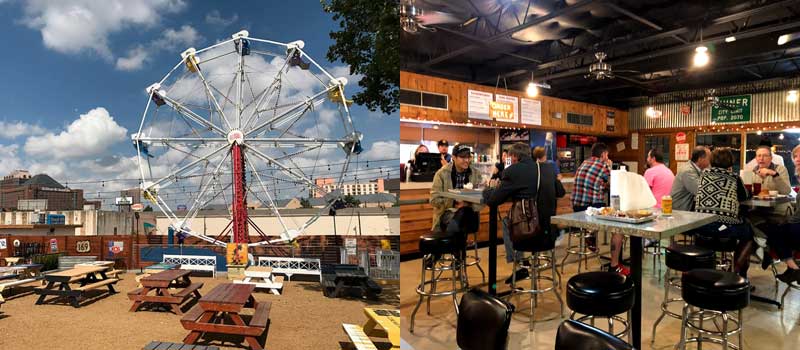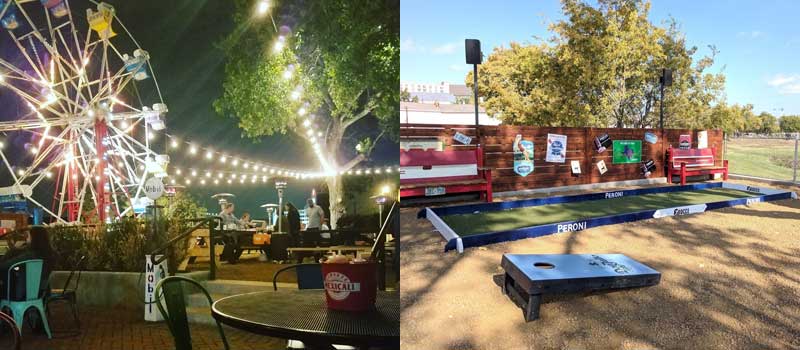 Junkyard Golf Club
It appears that Brits are growing a fondness for a combination of indoor miniature golf and booze. With locations in London, Manchester and Oxford, each Junkyard Golf Club features between three and four 9-hole courses created from pre-loved and reclaimed random sizzle and multiple bars so you never get thirsty.



SiNK - it's pong time
For many years beer pong has been a staple of college towns across the USA. It's finally crept its way across the Atlantic and found a new home at SiNK in London. The concept is simple... You SiNK it, they drink it! In addition to the beer pong drinking game, SiNK also has ping pong for those that want to stay a little more sober and features open mike and live music on some nights. On the second floor, there's a private function room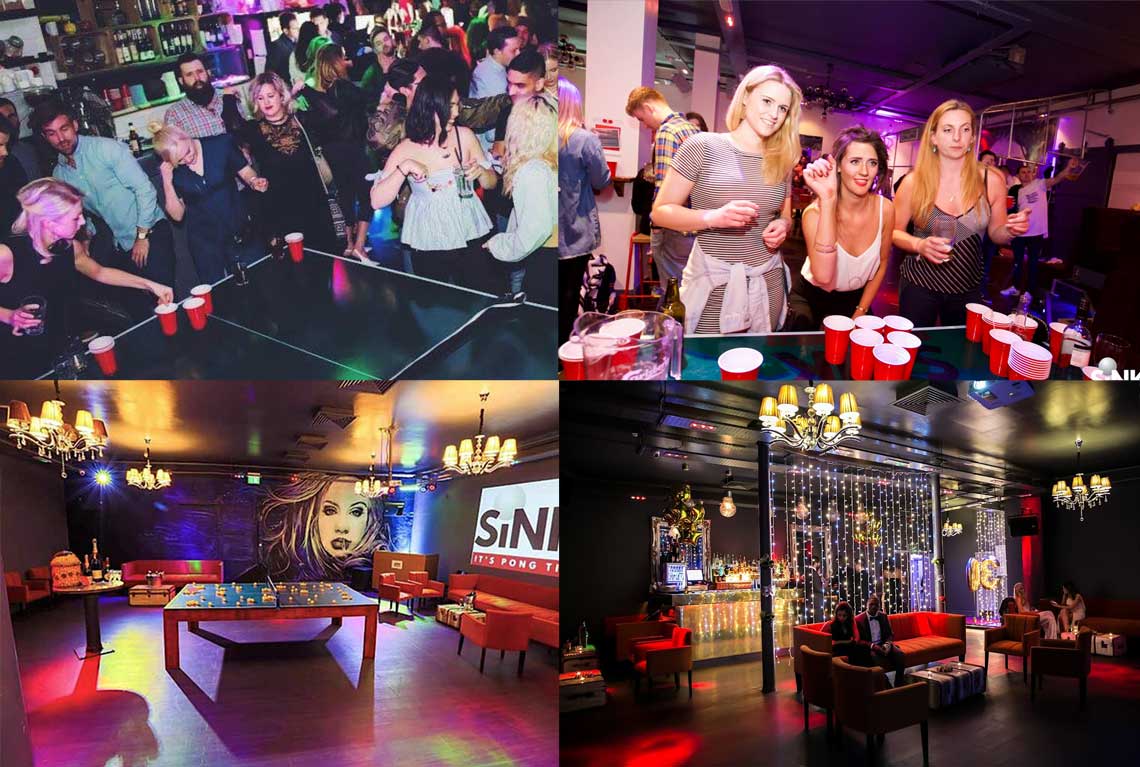 Vol. XVII, No. 8, December 2017
---
---