Vol. XVII, No. 5, Summer 2017
---
---
Can Can Wonderland, an artistic paradise
The husband-and-wife team of Chris and Jennifer Pennington got especially creative when they filled 19,000 square feet of subterranean industrial space in St. Paul with Coney Island-style carnival attractions at Can Can Wonderland that opened early this year. Can Can Wonderland combines art and play with some carnival mixed in to create a one-of-a-kind arts immersive environment. One review described it as a psychedelic party taking grown folks back to their youth. The attractions include 18 holes of mini-golf and two bars, including an adults-mostly vintage soda fountain with liquor, and two stages that hosts variety shows, musicians and children's activities.
Each hole of miniature golf offers a unique adventure created by a local artists with themes ranging from the St Paul Saints to "Gramma's Living Room." Each 18 holes of mini-golf cost $12 for adults and $9 for kids and seniors
Better-bowling-alley or carnival food is a good way of describing Can Can's food. The snack bar features pizza, mini-doughnut "boats," six different types of hot dogs (including a Coney Island and another inspired by Southeast Asian banh mi sandwiches), soft pretzels, grilled cheese "toasties" and bacon-on-a-stick wrapped in cotton candy.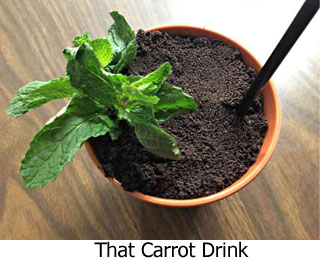 Can Can's two bars serve standard fare, plus spiked ice cream floats. Their cocktails are something else. Some drinks include edible sand, sparklers and something called "smoked dragon's blood." One drink in particular is aptly named "That Carrot Drink." The rum and sherry drink is served with edible dirt made out of Oreo cookies and chocolate graham crackers. The beverage is garnished with tiny plants and served in a mini gardening pot. At a $14 price tag, guests are paying for novelty.
The entire place is a little hard to really describe, so here's some photos that will give you a better idea.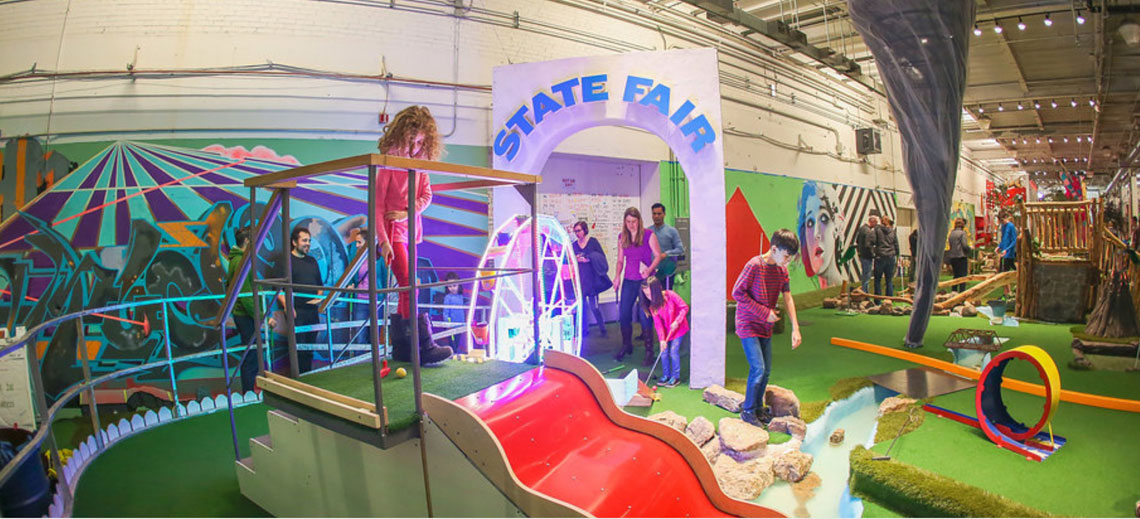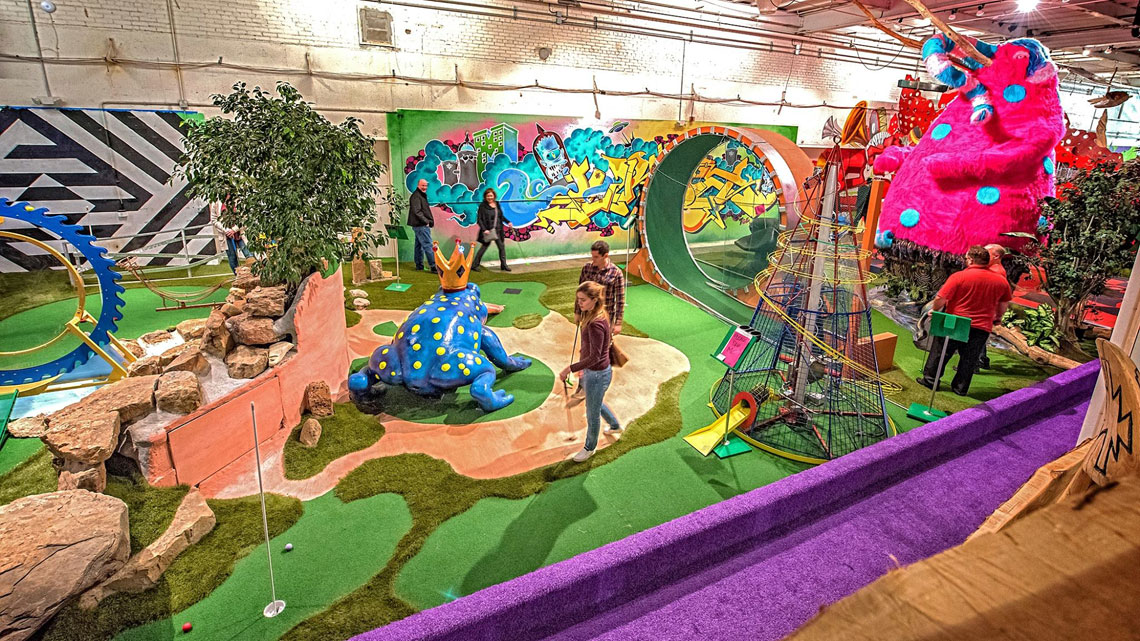 Vol. XVII, No. 5, Summer 2017
---
---