Vol. XVII, No. 5, Summer 2017
---
---
You've only got 3 seconds to get their attention
There's no doubt that today social platforms are THE way to market community leisure venues (CLVs), including FECs and bowling-entertainment centers (BECs). But what does it take to get the attention of people on their screens, whether it is a social media post or a video?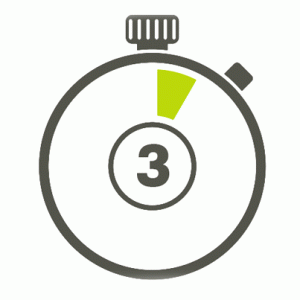 New research from the Statistic Brain Research Institute finds it's essential for brands to grab a viewer's attention in three seconds or less. Yes, that wasn't a typo - THREE SECONDS OR LESS.
In fact, especially for the younger generation, attention spans have gotten shorter than that of a goldfish:
Here's some more rather alarming statistics from the research:
The 3 seconds or you're out has been confirmed by a August 2017 Akamai study, State of Online Retail Performance. The report found that in recent years, many leading retailers have discovered that the page load times of their websites and apps have a significant and measurable impact on metrics like conversions and engagement. For example, Staples improved load times by 1.6 seconds and improved conversions (purchases) by 10%. One of the key insights from the report is that optimal webpage load times for peak conversions ranged from 1.8 to 2.7 seconds across all types of digital devices and just a 2-second delay in load time correlated with up to a 51% decrease in session length.
We tested a few of the major CLV chains' load times and were surprised how poorly they performed:
Google has a site where you can measure what your website's current mobile load time is: https://testmysite.thinkwithgoogle.com/intl/en-us. If it's more than 3 seconds, you have some serious work to do.
Implications for CLVs
The complexities and the sophistication of digital and website marketing are evolving rapidly. User attention spans are decreasing and expectations are quite high for both load items as well as navigation. Understanding and managing digital performance has never mattered more than it does now to success.
Vol. XVII, No. 5, Summer 2017
---
---