Vol. XVIII, No. 1, January 2018
---
---
Kick Axe opens
Ax-throwing, a game of skill where players hurl a dulled hatchet at a wooden bullseye, continues to grow in popularity as a leisure venue activity.
Throwing a hatchet (a smaller version of an axe) into wood and hoping it sticks is as old as the lumberjack. Now it's the newest form of sport and social recreation. It began in Canada in 2006 when Torontonian Matt Wilson, founded the Backyard Axe Throwing League (BATL). The BATL spread ax-throwing venues throughout Ontario. Then in 2016, Wilson established the National Axe Throwing Federation (NATF).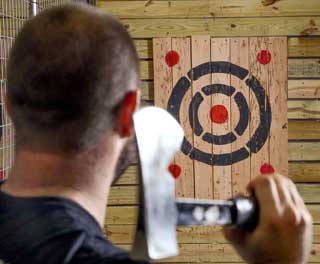 In 2016 axe-throwing made it to the United States at Stumpy's Hatchet House in New Jersey and has since spread to many cities.
Stumpy's co-owner Kelly Josberger thinks axe throwing is catching on because of a new reality. "I think people are looking for something new to do, maybe getting away from electronics and technology and maybe doing something that's a little more organic and back to the basics."
Some of the axe-throwing venues are similar to older bowling alleys with recreational sport leagues. Others are eatertainment venues with axe-throwing combined with a restaurant and bar.
An ax-throwing venue has finally made it to New York State. Kick Axe, a 7,000-square-foot venue opened to the public in December in Brooklyn, New York City, complete with beer, wine, and malt beverages in a lodge-like atmosphere.
In addition to axe-throwing, Kick Axe guests can enjoy a lumberjack-style lodge, complete with Instagram-friendly spare flannels and faux hatchets.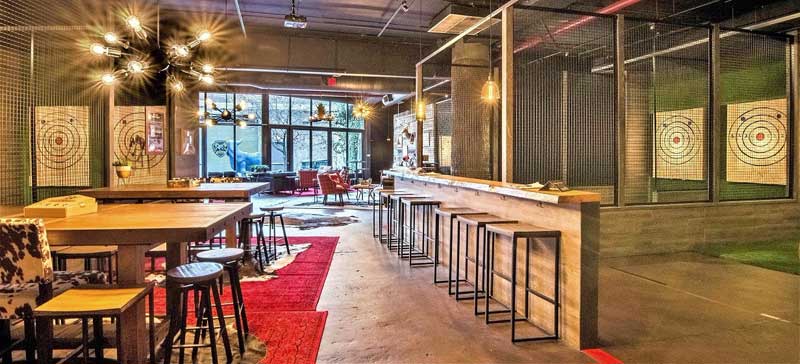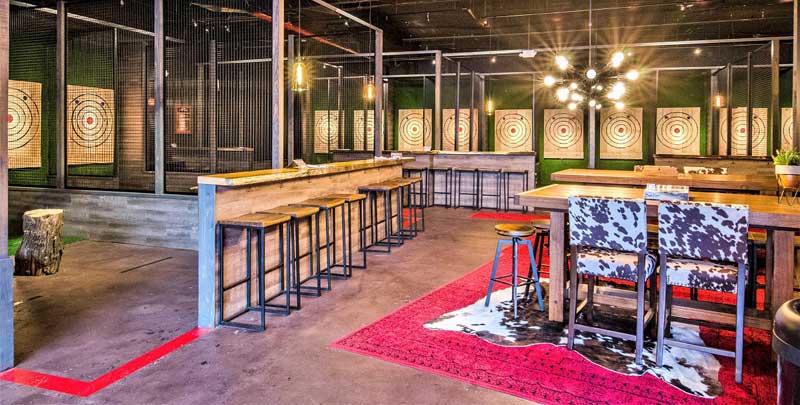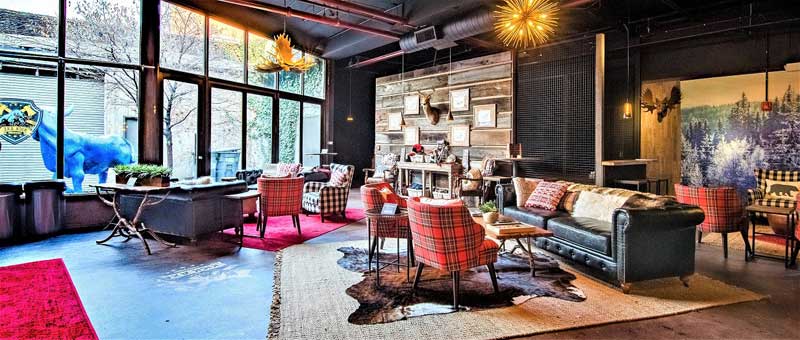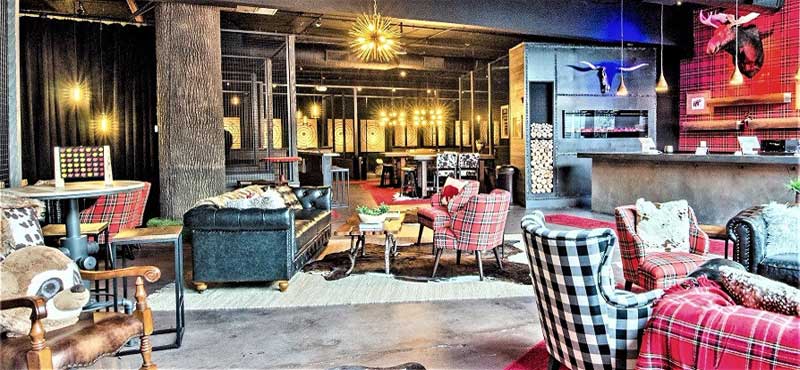 Axe-throwing at Kick Axe is priced at $35 per person for a 75-minute experience. There are twelve axe-throwing ranges, each of which can accommodate 12 people.
Kick Axe plans to open locations in Philadelphia, Orlando and Washington, D.C.
Vol. XVIII, No. 1, January 2018
---
---