Vol. XIV, No. 9, October 2014
---
---
Agritainment owns October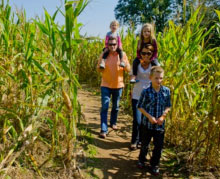 No one has an accurate count, but there are estimates that there may be as many as 800 corn mazes in North America. And that doesn't count the farms with pumpkin patches, hayrides, haunts and other fall activities that don't have a corn maze. All these farm-based attractions are know as agritainment, agriculturally-based entertainment (also referred to as agritourism).
Agritainment has become a big business since the first corn maze designed for people to get lost in was created in 1993 in Annville, Pennsylvania. Of course the growing popularity of Halloween has also helped. Today, even food has gone Halloween obsessed with pumpkin flavored everything from pumpkin spice lattes at Starbucks to pumpkin flavored ice cream to 53 different food items at Trader Joe's stores (yes 53, up from 35 last year).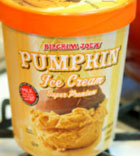 We have been working with agritainment farmers for over 20 years, helping them design and grow their businesses. Agritainment attractions work on the same principles as children's and family entertainment centers, except they are predominately outdoors and found on a farm. And many are as, if not more successful, than most FECs. We have agritainment clients that generate attendances in the six figures and revenues in the millions over a very short period of time in the fall.
Two of our clients' corn mazes were rated this year as among the top 10 in the country by the Travel Channel: Richardson's Adventure Farm in Spring Grove, Illinois and Cherry-Crest Adventure Farm in Ronks, Pennsylvania (also rated as one of the top 10 corn mazes for families in 2014 by USA Today). We recently conducted operational audits and consulted for two of our agritainment clients, Davis' Farmland and MegaMaze in Sterling, Massachusetts and Carolyn's Country Cousins Pumpkin Patch in Liberty, Missouri. We are currently working with three other agritainment facilities on designs to expand and grow their businesses and another one on developing what we are calling goat-tainment - a goat dairy and cheese making facility combined with farm-based entertainment.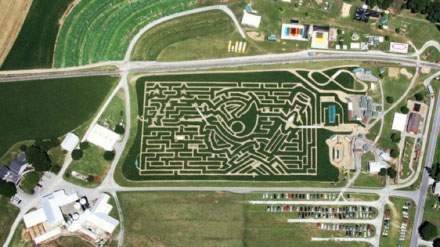 Cherry-Crest Adventure Farm
In terms of local location-based entertainment attractions, agritainment owns October. They grab the lion's share of October attendance at community-based entertainment destinations.
In early November, we will be conducting the first national survey to find out exactly how popular fall agritainment is - what percent of families attended a farm in 2014. Be sure to check out future issues of our eNewsletter where we will be reporting the highlights from our survey.
Vol. XIV, No. 9, October 2014
---
---