Vol. XX, No. 1, January 2020
---
---
Editor's corner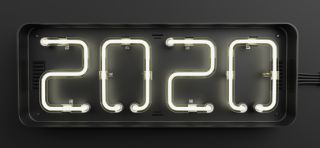 We've come to the end of another decade and it's really hard to wrap our heads around just how much has happened and how quickly things have changed in the past 10 years. Looking back a decade ago, we had yet to meet Amazon'sAlexa and Apple'sSiri. In fact, we hadn't even gotten our hands on an iPad yet. WeChat and SnapChat didn't exist. We didn't have streaming Netflix-produced TV shows we could binge on. Uberhad yet to deliver its first passenger, let alone a meal with Uber Eats. Instagram hadn't even showcased its first shots of avocado toast or turmeric lattes. And of course, AR and VR experiences were not yet accessible to consumers. Ten years ago there were no escape rooms or axe throwing venues. Pickleball hadn't yet emerged as one of the social eatertainment options. Top Golfhadn't yet started expanding its new larger versions throughout the U.S. There were no Punch Bowl Socialsto visit. It is really hard to believe how recently all these digital and out-of-home entertainment experiences we now take for granted emerged.
There's no doubt we live in times of accelerating change. And just as the few examples above illustrate, changes to the out-of-home entertainment landscape and its business models are happening just as fast.
If all that happened in the past decade, image what will happen in the next 10 years with everything changing at an even faster pace. That's why it's important to starting thinking, no learning, about the trends that will shape the year and years ahead.
We understand the importance of identifying trends that are important to understand for the design and production of our clients' location-based entertainment/leisure projects. With the rapid pace of change, designing and producing a project that works today is no longer a sustainable business model. It also has to work tomorrow when the world is different. Without understanding the trends and where the consumer is going, it's impossible to design for that future.
As our first issue in this new decade, we have a number of articles where we share some of the trends we have identified that will shape the future for the out-of-home entertainment/leisure industry. I hope you will find them of value.
Vol. XX, No. 1, January 2020
---
---