Vol. XIX, No. 5, May-June 2019
---
---
Editor's corner
It's has been a busy two months with projects and conferences. Thus, the reason for the delay in getting an eNewsletter out. So, it's a double issue with lots of articles.
During the last two months I've: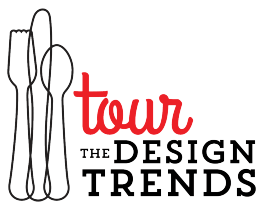 We are now spending more than 50% of our research time on food and beverages and restaurant design since it has become so critical to the success of the projects we are producing for our clients. There is no better town than Chicago, which has become one of the major innovative restaurant cities in American, to visit to follow learn about trends of not only food and drink, but also design.
I also appeared on one of Bob Cooney's Deep Dive webinars on trends shaping the future of out-of-home entertainment. You can watch a replay by clicking here. Although Bob's webinars are more focused on the out-of-home virtual reality entertainment industry, he also gets into other issues impacting the overall location-based entertainment industry. It's a worthy use of your time to watch his webinars. You can subscribe to live webinars to become part of the conversation by clicking here. You can find all the past webinars here.
While visiting a client in New York, I had a chance to visit the DeKalb Market Hall. It is one of the better examples of food halls opening across the country. For lack of a better description, they offer all the adventure, discovery and variety of food that you would find at a large food truck meet-up, but in an indoor social environment. There are currently approximately 200 food halls in the U.S. (new ones are opening every week). 450 are projected to be open by 2020. Food halls are going to rapidly increase consumers' expectations for away-from-home food experiences. Here's a few photos I took at the DeKalb Market Hall.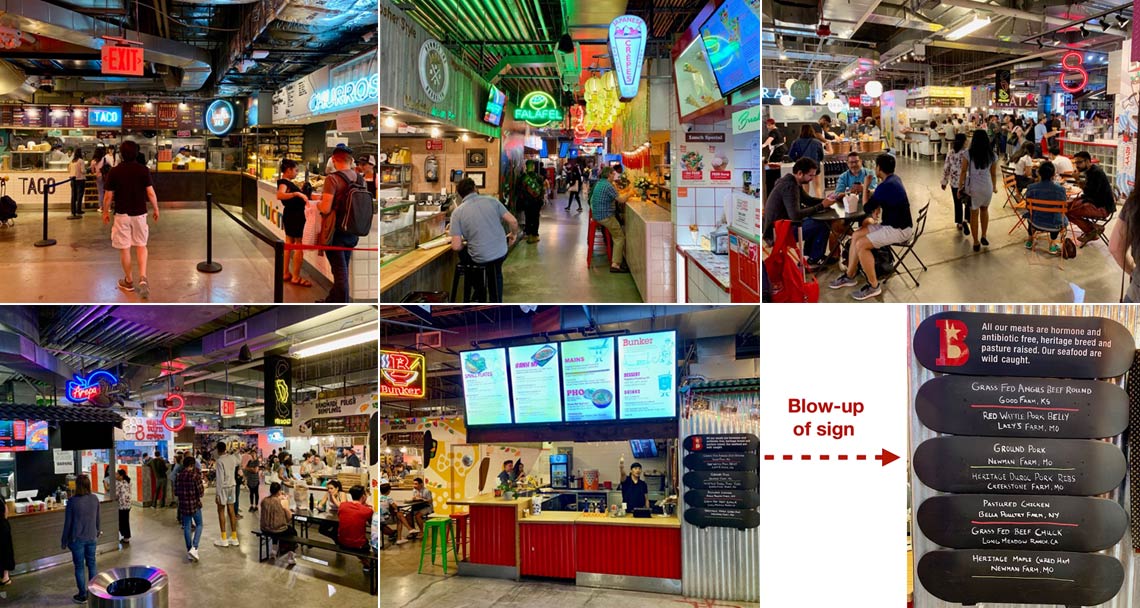 Notice from the sign how much of the food is "farm to fork."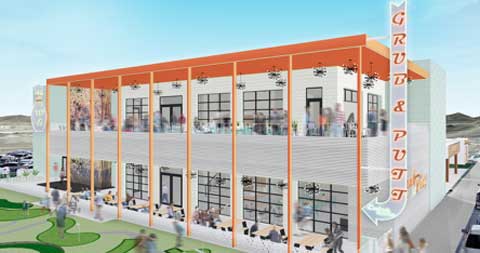 We're currently working on eleven different projects varying from high-speed indoor go-karts to a unique escape room concept to social eatertainment to a children's play café to a farm store on at a peach farm. Three of our clients are shopping center clients who want to introduce entertainment and eatertainment to their centers. One has an almost vacant center that they plan to turn into a major entertainment-restaurant complex.
One project is at a major tourist destination where we're designing a Route 66-themed retro eatertainment center that includes mini golf, duckpin bowling, a gameroom, 32' high bouldering wall and a fast-casual restaurant.
All these projects require us to stay up to date on the latest trends and to be futurists from the standpoint of analyzing and projecting how current trends and consumer preferences and behaviors will evolve in the future and their impact on out-of-home leisure and entertainment to assure our client's success. This issue includes a major white paper we just completed that addresses that issue.
There's a lot to read and digest in this issue. We hope you find it useful whether you are planning to open an out-of-home leisure or entertainment venue or whether you currently operate one.
Vol. XIX, No. 5, May-June 2019
---
---