Vol. XVII, No. 2, February 2017
---
---
Editor's Corner
We've really gotten busy. Our South Sound social hub project is less then 7 months from opening, so we are very occupied with developing the training, hiring management staff, working with our restaurant partner and their executive chefs on developing the menu, working on digital technology and a multitude of other details it takes to open a complex community leisure venue. Construction is progressing. The block and steel is all complete. The decking is on the roof and mezzanine and the roofing should be started by the time you read this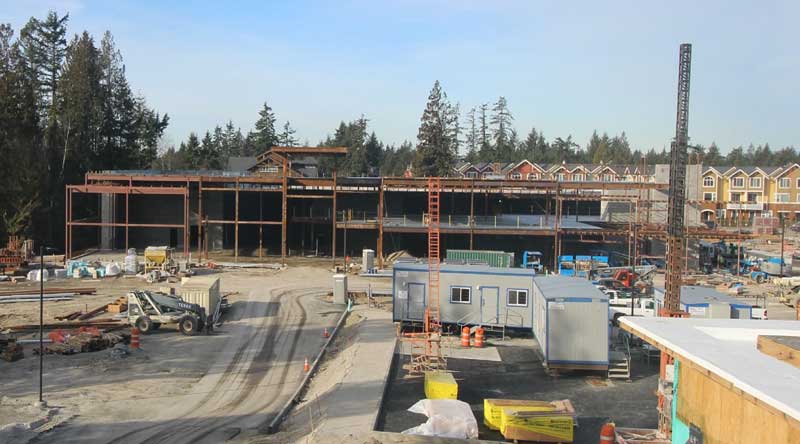 Construction progress on South Puget Sound social hub venue
We've also taken on a number of new projects. Right now I am totally booked with travel for existing clients until early April.
Caribbean entertainment projects
Talk about great timing. We've taken on three new entertainment projects in the Caribbean in the heart of the cold winter and I'm getting to travel to them to warm up. There are over 7,000 islands in the Caribbean (also known as the West Indies). Most of these islands are part of countries' different territories and also are in different geographical groups like the Lesser and Greater Antilles. 26 others are independent nations. The Caribbean independent countries range in population form 11 million in Cuba to 46,000 in Saint Kitts and Nevis.
One of our Caribbean projects is not on an island, but rather in a coastal area of Mexico on the Caribbean, Cancun. We're working on feasibility and concept design for a 15,800-square-foot entertainment/edutainment area in a resort that will include bowling, a bar and social game area, a family entertainment center (FEC), a DIY maker & craft studio and a culinary studio. Our other two entertainment projects are at the feasibility and concept design stage on the island nations of Dominica and Aruba.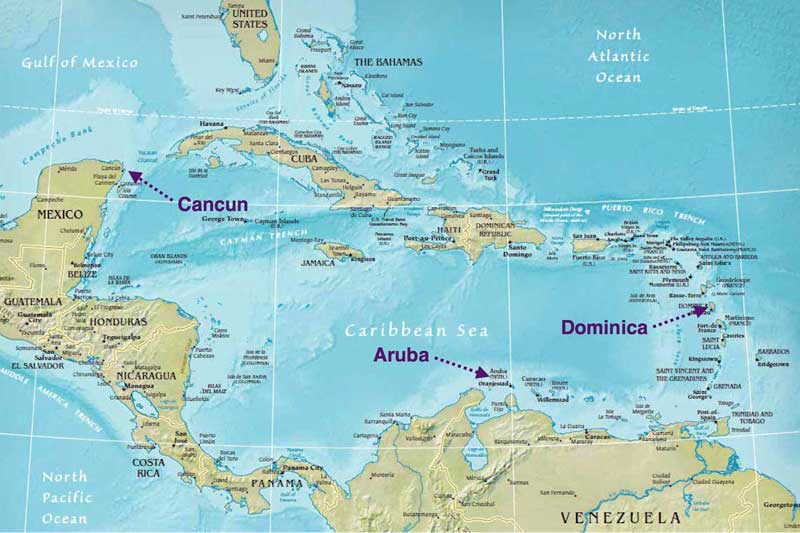 I hope to have more coverage of my travels and these projects in future issues.
In March I'll be presenting at Foundations Entertainment University in Dallas that has collocated with the Laser Tag Convention and Amusement Expo. Attendees to Foundations get free admission to both trade shows and their seminar programs. You can find details in this issue's article.
The next Foundations after Dallas will be held May 10-12 in East Hanover, NJ at FunPlex. Registration and hotel information is now available online for either the Dallas or New Jersey seminar programs
Later in March I'm presenting at the Nightclub & Bar Show in Las Vegas on Growing Your Business with Bar-tainment.
We just completed our national survey of 2,000 families on which ones held commercial birthday parties for their children in 2016. Although the data is proprietary for use in our feasibility studies for our clients, I will be sharing some of the results at this year's Foundations Entertainment Universities. As best I know, we are the only company in the community leisure venue industry (what some people call the FEC industry) that conducts research and national consumer surveys to better understand the changing nature of entertainment culture and how it affects the industry.
In case you haven't signed up to receive my occasional blogs (signup here), you might want to check out my review of the Main Event Entertainment that recently opened in Orlando – First mover gets better by default.
As always, we have informative and though provoking articles in this month's issue.

Vol. XVII, No. 2, February 2017
---
---