Vol. XIV, No. 5, June 2014
---
---
Current projects
Upstate New York Casino
In early stages of market feasibility for renovation of 50,000 SF building as a family entertainment addition to a popular casino and hotel complex.
Wonder Mountain Fun Park, Wells, Maine
Consulting on expansion attractions and new exterior theming
Ibom Tropicana Mall, Uyo, Akwa Ibom, Nigeria
Consulting on development of the Ibom Tropicana Mall family entertainment center including preliminary design and cost estimates
Myrtle Beach, South Carolina
In early stages of evaluating feasibility for renovation of a 50,000 SF store as an adult-oriented entertainment center.
Club Liko, Cairo, Egypt
This children's edutainment project we designed is nearing completion after being delayed by two political revolutions. Currently assisting with procurement and shipping of play equipment.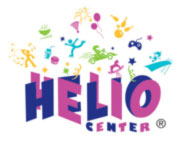 Helio Center, Da Nang, Vietnam
Our company is designer and producer for this 157,000 SF and 2.5-acre outdoor entertainment and restaurant center. Randy White, our CEO, just completed his 9th visit to the project. The center is scheduled to open November 2014.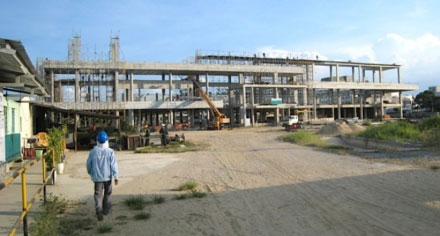 Construction as of May 27, 2014
See the article below for more at Helio Center.
Gig Harbor, Washington
Currently in full design phase for this 57,000 SF sustainably-designed green entertainment center that will seek Gold LEED and 4-star Green Restaurant certifications.
Lewiston, Idaho
Feasibility and site selection for a 30,000 SF family entertainment center
Silverlake The Family Place, greater Cincinnati metro
Working on renovation plans and feasibility for a 30,000 SF entertainment addition to this popular recreation and aquatic center. Silverlake is a 12-year-old client we have been consulting and designing for on a regular basis as they have grown their business.
Davis Farmland & MegaMaze, Sterling, Massachusetts
We are now in the 20th year of working with the Davis's. We conducted the original feasibility study and master plan for the development of the Farmland children's discovery farm and have been working with the Davis's annually on audits, evaluations and expansions. Making our annual audit this August.
Tuttle Orchards, Indianapolis metro
Developing master plan and consulting for expansion of this popular farm market, u-pick and fall festival farm.
Carolyn's Country Cousins Pumpkin Patch, Liberty, Missouri
Consulting on added attractions, layout and food and beverage menu, pricing and kitchen layout at Kansas City's most popular fall agritainment farm.
Vol. XIV, No. 5, June 2014
---
---