Vol. XIV, No. 5, June 2014
---
---
Families with kids dining out less
Restaurant visits by families with children under age 13 are trending downward based on findings from the The NPD Group. According to their research, families with kids made 1 billion fewer visits to U.S. restaurants over the past six years, while visits by adult-only parties dropped by just 306 million.
Restaurant visits by families, which represent 20% of total restaurant sales, have dropped across all segments and meal periods, with supper hit especially hard. In 2008, at the start of the recession, families with kids made 15.5 billion visits to restaurants. That number plummeted to 14.5 billion as the recession wore on, leveling off in 2010. Traffic losses occurred for both lower- and higher-income households.
On a per family basis, restaurant visits have declined by 5% since 2008.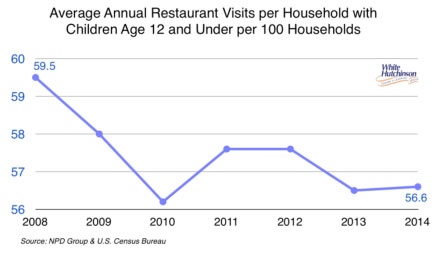 Families say the main reason they are staying away is they are watching what they spend, and it costs too much to go out with the family. During the recession, families became accustomed to eating at home more.
According to NPD's research, children want different menu options as they age. While the kids' menu in a full-service restaurant is okay for the youngest set, children six and older aren't interested in the kids' menu. Instead, they want to order from the regular menu.
Six percent of children 2-5 years of age order from the regular menu, compared to 22% of children 6-10 years old and 43% of children 11-12 years old. Parents, however, don't want to spend upwards of $10 on a meal for an 8- or 12-year-old.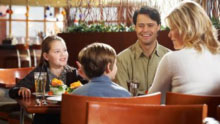 "
"In order to bring back parties with kids to the restaurant table, operators and manufacturers need to understand what influences and motivates them to visit," says Bonnie Riggs, NPD foodservice industry analyst. "They need to keep in mind that kids are also an important audience since they have considerable influence on restaurant selections."
NPD says families want value for the money they are spending. They want a kid-friendly environment, where their children feel especially welcome, and they are looking for menu offerings that work for the entire family. Nearly half (48%) of parents say they are much more likely to visit a restaurant if it offers a kid-friendly environment.
To bring families back to the restaurants, and not just for special occasions, Riggs says, "Restaurateurs have to re-engineer the menu—they have to make it work for all age groups."
Vol. XIV, No. 5, June 2014
---
---