Vol. VII, No. 4, July-August 2007
---
---
Editor's corner
We received more comments about last issue's article, Is history repeating itself? Location-based children's centers, than anything we have published in years. It apparently hit a nerve with a number of entrepreneurs thinking about developing their own children's centers. One of our readers in Mexico even wrote us about the state of affairs there with birthday party salons. We hope to feature some of that information in a future article.
We lucked into the destination leisure industry in 1989 when we were hired by one of our real estate consultancy's clients to handle the redevelopment of Olathe Lanes East bowling alley after it burned to the ground. That project taught us two crucial lessons:
The importance of matching the project, including its design and ambiance, to its target market. In the case of Olathe Lanes East, we repositioned the center's design to appeal to its predominately white-collar market with an art deco theme. As a result, the center commanded a premium price and doubled its revenues.
The importance of offering quality food and beverage, not just a snack stand or concession. At Olathe Lanes East, we replaced the snack bar with Charlie's Diner, which quadrupled food and beverage sales.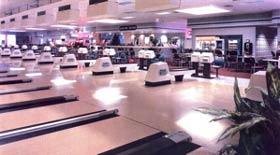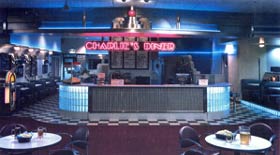 You can read the entire story about our redevelopment of the center in the About Us section of our website.
Olathe Lanes East introduced us to what is now called eatertainment, the concept that quality food and beverage with a quality presentation can drive business as much as the entertainment, if not more so. It's a lesson we have never forgotten. You can learn more about eatertainment in our white paper, That's Eatertainment.
On every project we design and produce for clients, food and beverage plays a key role. Our work with eatertainment has been featured on the Food Network and in Pizza Today magazine.
When it comes to family and children's eatertainment concepts and family restaurants, you can't succeed if you don't understand how to design the facility, menu and presentation to please not only parents, but children. So this month, our feature article is Kids' dining out is not child's play, in which we share some things we have learned about how to be successful with this important market segment, how some restaurants are catering to this market and developments in the eatertainment segment of the industry.
Kids dining out, as well as most of the other articles in this issue, feature a lot of research and statistics. You may also have noticed that in our previous issues. We collect and follow all that research and lot more, as we practice what is called "evidence-based design." Evidence-based design is a process used in the planning and design of commercial projects. Decisions are based upon the best information and findings from research and post-occupancy evaluations of completed projects.
This varies significantly from designers who base their work upon their creative ideas not founded in research or extensive experience. We frequently learn about designers and architects who take on types of projects with which they have no knowledge, research or experience, such as location-based entertainment projects.
There is an enormous body of research on environmental psychology, the impact of different types of designs on customers, restaurants, acoustics, lighting, color, child development and play, wayfinding, universal design, market analysis, customer loyalty, management, branding, marketing, anthropometrics - the list goes on and on -- that can be applied to project design and development. We subscribe to numerous research journals and sources to keep up to date on all the latest research and apply it to the design and development of our clients' projects. We also conduct post-occupancy observations and get continual feedback from clients on completed projects. No design is ever 100% perfect, and we are constantly learning how to make things better and more successful.
So if you notice that we continue to share some of our research in Leisure eNewsletter, you now know where we are coming from.
We're pleased with the updated appearance and organization of our website. Over the years, our website has grown to 300 pages, most of which contain articles, not marketing information. We have continually applied our expertise to many different types of projects, including malls and shopping centers, resorts, tourist attractions, museums, agritainment venues and even churches. So we decided it was time to reorganize parts of our website to make it easier for you to find appropriate information and to have a more contemporary appearance. If you have time, check out its new look and organization.
We hope you enjoy this issue and we welcome any feedback or comments on any of the articles. With summer here (if you live in the northern hemisphere), you can print out a copy and read it at your leisure at the ocean, pool, lake, mountains or wherever you go on vacation or to relax. Have a great summer!
Randy White
Editor
e-mail
Vol. VII, No. 4, July-August 2007
---
---