Vol. XXII, No. 4, April 2022
---
---
New hayride safety standards
Our research has found that hayride accidents in the U.S. since 2000 have resulted in at least 202 injuries and 24 deaths, 14 of which were children, one as recently as last year. Here are the details.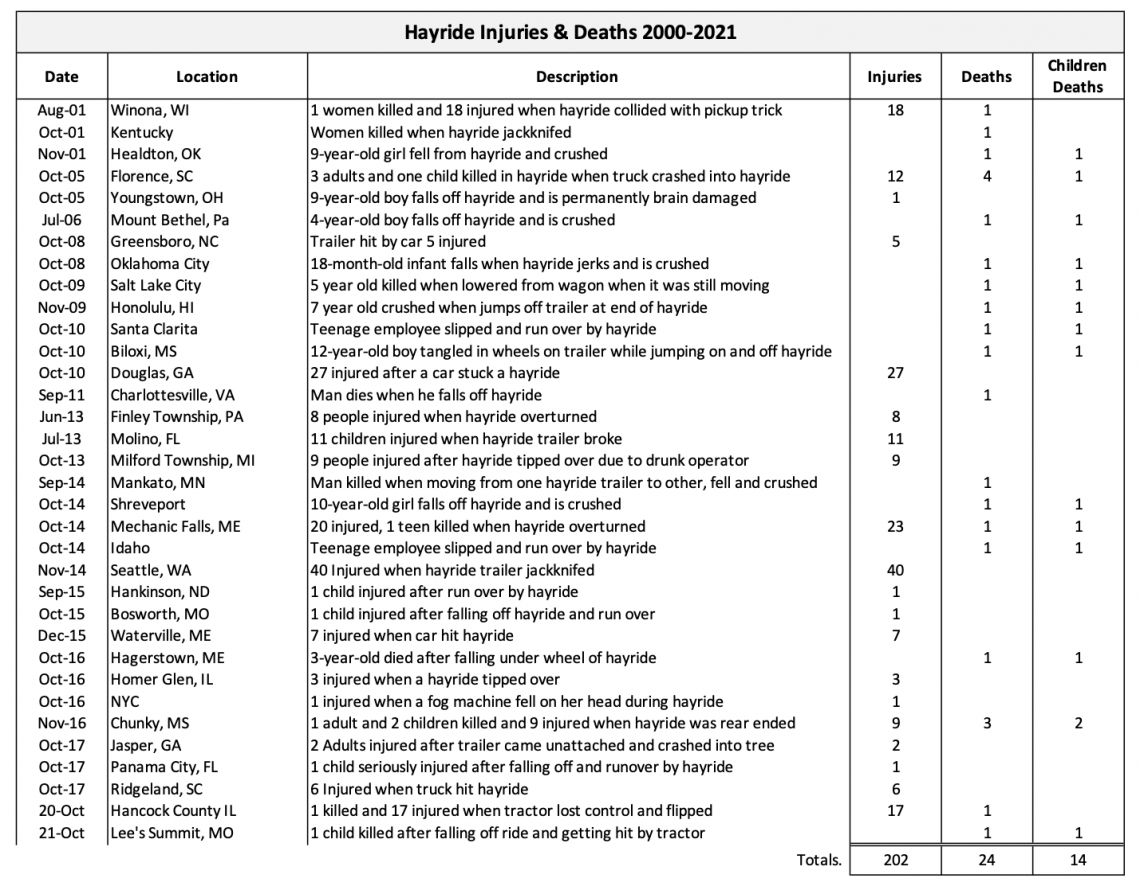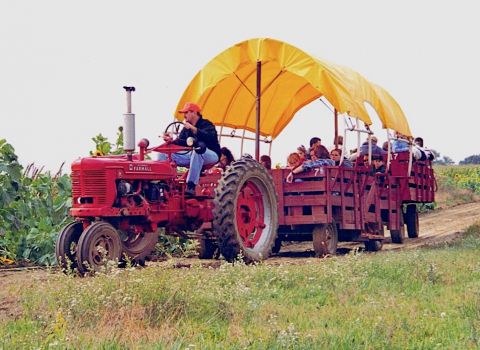 The American Society for Testing and Materials, known as ASTM, has developed a Standard Practice for Hayride Attractions (F3168). It applies to hayrides at amusement, entertainment, recreational, or agritourism businesses, including but not limited to family entertainment centers (FECs), camps, shopping centers, seasonal attractions, pumpkin patches, corn mazes, farms, fairs, and municipal parks. The Standard also incorporates by reference ASTM F770, Standard Practice for Ownership, Operation, Maintenance, and Inspection of Amusement Rides and Devices, with appropriate noted modifications.
The purpose of the Standard Practice for hayrides is to provide consistent standards for the operation of hayrides, including safety for riders, attendants, operators, and spectators. Although the standards are voluntary, ASTM standards often become the de facto standard by which liability is determined in court lawsuits when hayride accidents happen.
The Standard covers many aspects of hayrides, including operations, safety, design, maintenance, and documentation, including such things as:
The Standard's appendix has many good examples of different needed checklists, rules, and reports.
While the Standard covers many important aspects of operating hayrides, they fall short of many needed safety standards. For example, they require a bulkhead at the head of hay wagons but fail to require sides and rear barriers. Our CEO has been an expert witness in two cases where children were injured on a hayride. One injury was due to the hay wagon lacking side barriers.
They also fail to address things like fencing offloading areas, never driving through areas accessible to the public, having a designated wagon loader, and many other standards to address safety.
In 2019, we published an article, Essentials of hayride safety, republished by the NAFDMA International Agritourism Association. Here are some of our recommendations from that article that we feel ASTM failed to include for safe hayride operations: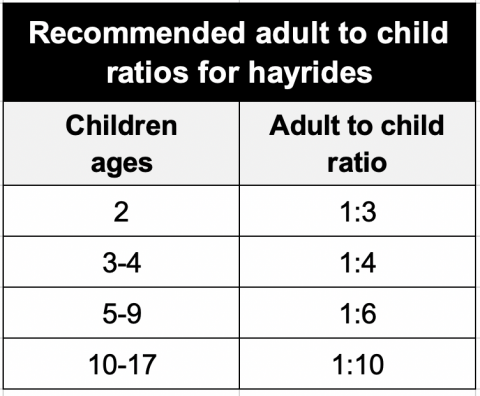 Hayrides are a great fun attraction for visitors. Just make sure you take the time and effort to operate yours safely.
Vol. XXII, No. 4, April 2022
---
---