Vol. XVIII, No. 9, October-November 2018
---
---
Old school eatertainment concepts losing the "eats"
The two oldest and largest continually operating eatertainment chains are Dave & Buster's and Chuck E. Cheese's. Both have been around for over 30 years and operate on the basic formula of combining a large gameroom with food and beverage.
At one time both achieved a high percentage of their revenues from food and beverage. Back in 2003, food and beverage accounted for 47% of Dave & Buster's revenues and 67% of Chuck E. Cheese's. The percentage of their sales for food and beverage as well as the dollar amount per unit has been on a downward decline ever since and now represents the minority of their sales.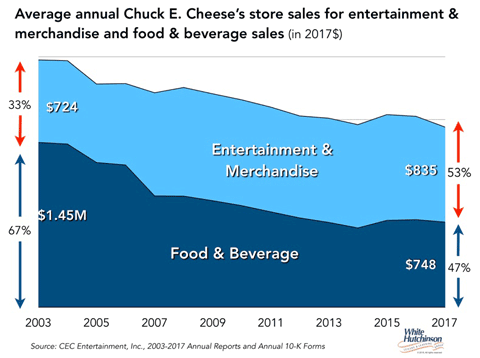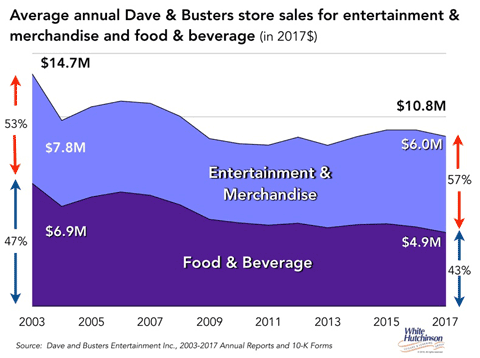 Their store revenues have been declining as well. Dave & Buster's same store sales (stores open more than one year where comparable sales can be tracked) have been on a decline for the last four quarters.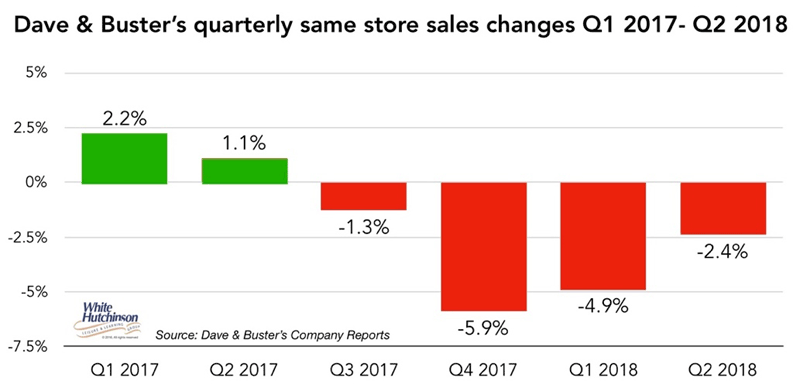 When we look a Dave & Buster's same store sales by types of revenue, there is a clear and consistent longer-term trend - food and beverage sales have been on the decline for over two years.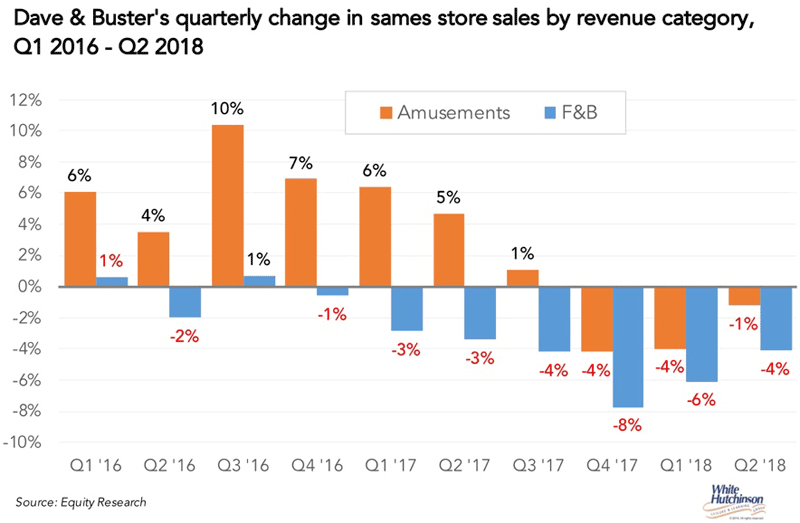 Since Chuck E. Cheese's merged with Peter Piper Pizza in 2013, we can't track comparable store sales for just the Chuck E. Cheese's units. Before the merger, from 2006 to 2012, Chuck E. Cheese's comparable store sales adjusted for inflation declined by one-sixth (17%).
Since 2013, their average store sales have declined by 5% (inflation-adjusted).
What's happening to these two classic eatertainment chains? We believe the answer is very simple. They are 'old school' in a leisure out-of-home landscape where we've seen a major cultural shift in what it takes to attract consumers out of their homes for both dining and entertainment. Yes, their game rooms feature the most modern and attractive games. The problem is their food is stuck in the past well below today's bar of what is considered good food.
Today, to get consumers out of their homes requires a total high-quality experience, which requires the inclusion of top notch, contemporary foods. This is especially true among Millennials, who are the target market for both chains. Dining out has become elevated to where it is now considered an entertainment experience, frequently more important than what is thought of as traditional entertainment, and more attractive than gamerooms. One of the significant contributions that Millennials have made to foodservice culture is the conviction that mediocre food is not acceptable at any location. Eatertainment venues now find themselves in competition with all the trendy and hip restaurants and gastropubs Millennials can go to.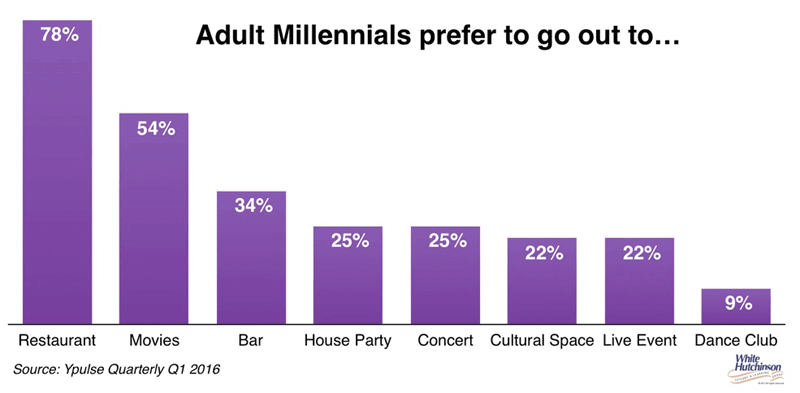 Today the success formula for eatertainment venues is great food and drink - high quality, scratch-kitchen, fresh and innovative - combined with noteworthy, memorable experiences. So as a result of Dave & Buster's and Chuck E. Cheese's out-of-date food offerings, consumers are either just staying home or visiting other leisure and eatertainment options. For Millennial adults, that includes expanding eatertainment chains such as Top Golf and Punch Bowl Social, both of whom have far superior food.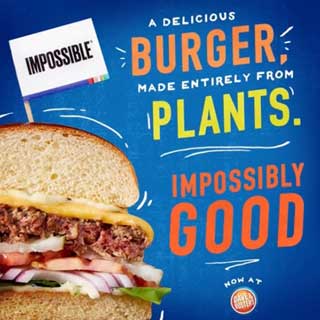 It appears that Dave & Buster's has gotten the message. They're working to simplify and improve their menu offerings. They recently added the vegan Impossible Burger and rolled out all-natural chicken. They are about to test their first fast-casual offering called TNT Tacos at their Dallas location with a menu based on street tacos typically sold from food trucks.
GameWorks, a smaller entertainment chain with seven locations is planning to upgrade their food offerings under its new ownership. Currently their food is basically a concession area where it is not a significant part of the visit experience. The new owners plan to upgrade the food offerings with the launch of The Works Kitchen under the direction of Chef Tony Leitera. Their objective is to offer their guests a complete entertainment experience - an eatertainment experience - in which food plays a major role.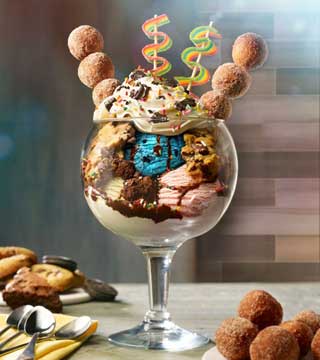 Main Event, another national chain with an old-school family entertainment center formula is also trying to move into the eatertainment space. They have recently introduced new menu items including sharables such as their Big Fun Super Sunday, a colossal dessert that serves up to four people made with four types of gelatos, strawberry, chocolate, vanilla and the new blue cookies & cream, topped with chocolate brownies, chocolate chip cookies, chocolate syrup, cinnamon-sugar donut holes, whipped cream, rainbow sprinkles and candy. They are obviously trying to capitalize on its Instagrammability. They are including a 7-foot high photo of one in their centers in increase the probability of guests taking a photo.
Whether their sharable menu additions will move them into the eatertainment category remains to be seen. But at least with their sharable menu, they are trying in enhance the sociability of a visit
The simple lesson from all this is that today being on-trend with quality food and drink has taken on a critical importance to success. The entertainment offerings can no longer be considered the anchors. They have now become only part of the overall experience where the food and drink is just as important, actually in many cases, even more important to drive attendance and spending.
Vol. XVIII, No. 9, October-November 2018
---
---