Vol. XVIII, No. 9, October-November 2018
---
---
Eatertainment has gone to the dogs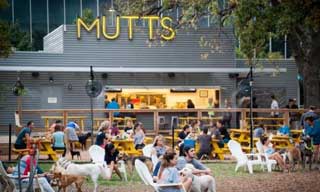 Mutts Canine Cantina
Yes, literally, our canine friends are getting into the eatertainment trend. A number of dog-friendly restaurant and bar venues are opening around the country where guests can bring their dogs to partake in a doggie menu and socialize and have fun in off-leash dog parks with both their owners and four-legged friends.
Dallas-based Mutts Canine Cantina just opened its second location in Fort Worth. In addition to its indoor and outdoor spaces, which includes over an acre of fenced dog park, there is also a dog washing area.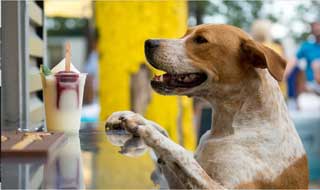 Recently, Bar K Dog Bar opened in our home town of Kansas City. Sacramento has its Mutts & Mugs hangout for dogs and their best friends. Atlanta has Fetch Dog Park which is adding the Fetch Ice House restaurant. There's Grrrowler's Tap Room & Beer Garden in Houston. Tampa has Ferg's Dog Park & Grill. Yes, the concept is spreading across the country, so our four-legged family members won't be left out of the fun.
Vol. XVIII, No. 9, October-November 2018
---
---