---
The decline of clubbing & bars and the rise of home-tainment
There's a massive trend brewing in America's and the Western world's nightlife scene. Nightclub and bar attendance is on a steady decline over the past several years and counting. Nightclubs are going out of business left and right with more being threatened to close their doors each and every day. There has also been a massive decline in the number of bars. This trend isn't exclusive to the United States; the U.K. and other parts of Europe are also experiencing a similar drop in their once world-renowned nightlife scene.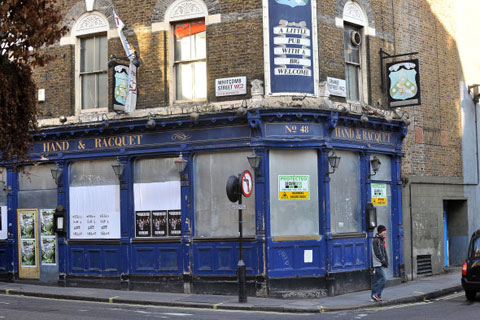 One in six U.S. neighborhood bars closed between 2004 and 2014 with closures at a peak of six per day in 2014. Although there are 334 new bars opening each month, that's far fewer than the 609 that are closing at the same time. There are now 17% fewer bars, a decline of 10,000. Likewise, the British are losing their pubs. In 2002 there were an estimated 60,000 pubs. Since then more than 10% - 7,000 - have closed. Experts say 29 go bust every week.
The number of nightclubs is also on the decline. According to the Nightlife Association, approximately 6,500 U.S. nightclubs have either cut back their hours or closed up shop within the first year of operation. The number of nightclubs in Britain fell from 3,144 in 2005 to only 1,733 ten years later - a 45% drop. In the Netherlands, the number of nightclubs fell 38% between 2001 and 2011.
What is going on and what does this mean for the future of community-based entertainment venues?
There are a number of trends underway impacting the decline of these types of nightlife venues.
One is the rise of a stay-at-home culture, or what is being called home-tainment, skipping going out to drink and staying in to drink instead. A recent survey from wine app Vivino found that almost half (47%) of Millennials and 61% of GenX and Boomers would rather drink wine at home than at social gatherings, restaurants or wineries. The survey found that only 3% named bars as their favorite place to drink wine. Another survey from yPulse found that almost 3 in 4 (73%) of 18-33-year-olds agreed they would rather stay in on the weekends than go out at night. Think about it, why wouldn't they with all technology that makes it possible to do everything at home? Today, from the comfort of our lounge chairs, we have access to online streaming, dating apps, social media, multiple large screen TV video options, restaurant food delivery, and so much more. So not only do we have drinking, food and entertainment options at home at a much more affordable prices, but with social media and apps, we can socialize with friends and family at other locations. Not quite the same as face-to-face socialization, but it is a growing alternative.
Countless studies show young adults are no longer opting to go to nightclubs anymore when contemplating the value of a night out. Those who go to nightclubs say they mostly go for special occasions, like bachelor/bachelorette parties, viewing a specific DJ, attending a celebrity event, or going out to explore party capitals like NYC and Las Vegas.
Surveys find that two reasons why people have stopped going to clubs or decreased their visits is they have better ways to discover new music and the inability to have a conversation in the clubs.
Now, with music streaming, consumers mostly discover new music online on Facebook, SoundCloud, Twitter, and Instagram and through friends. Also, music goers are replacing club going with outdoor music festivals. There are currently more than 800 music festivals in the U.S. alone. In 2014 around 130 festivals took place in Amsterdam. In Britain some 250 take place annually, up from 80 in 2004. Many people are saving up to go to two big festivals a year, rather than clubbing each month.

Roskilde Music Festival in Denmark; Ultra Music Festival in Miami, FL
A survey by The Guardian British newspaper found that 2/3s of Millennials said a night in was now preferable to a night out. Most said that clubs were simply not personal enough. At the end of a long week, they want to spend time with friends, rather than shout over music at them.
Bars are losing their customers for a number of reasons. One is you no longer have to go to a bar to meet new people. We can now swipe through Tinder and vet potential suitors on social media before meeting in person in some safe public place.
When 20-30-somethings do go out, they want more of an experience than a bar can provide. They are adventure-seekers and thrive off the momentum of living for authentic experiences. They want social experiences that are share-worthy on social media rather than going to the same bar every weekend. They prefer to spend their money on unforgettable experiences. They want to attend events that can't be confused with any other weekend.
When young adults do go out to drink, they frequent bars that feature more than just alcohol, such as ones that include vintage video games (boozecades) or they visit wine, beer and food festivals or larger venues that have social games, such as vintage bowling, ping pong or bocce. They are the foodie generation, so they also want a variety of unique and adventurous food options beyond standard bar fare that is also worthy as foodporn. It's all about social experiences that include some combination of drinking, foodie and social gaming options.
These trends are good in one sense for community-based entertainment venues (CBEs), as some of the night out competition is disappearing. However, the trends that are leading to the elimination of the competition can also lead to the decline of the CBEs. Consumers, especially millennial-minded consumers (it isn't limited to just the Millennial age group) are seeking much higher quality experiences when they do decide to go out. The want foodie-worthy food and beverages. They want quality social experiences where they can hold a conversation without having to raise their voice. They want unique and authentic experiences that are Instagramable. They want events that are not a repeat of some previous weekend.
Today, tech enabled home-tainment is a new powerful competitor. If CBEs want to remain competitive, they need to raise the quality of all aspects of the visit experience, especially the food and beverage and the acoustics, if they want to continue to attract the fast-evolving 21st Century consumer.
Additional reading:
---