Vol. XII, No. 1, January 2012
---
---
Editor's corner
I hope everyone had a restful and enjoyable holiday season. And here's hoping that the New Year brings you joy and prosperity.
The New Year finds us quite busy. We are currently in different stages of feasibility, branding and design for over 250,000 square feet of projects ranging in size from 5,000 to 55,000 square feet, two agritainment projects and consulting and analysis for several other clients. The renovation we designed for Twin River Lanes (rebranded as River Bowl and Bistro) in Charleston, SC is finally complete. We hope to have some photos to show you in a future issue. Our project in Egypt is finally under construction after a long delay in securing a building permit. You can check out its progress photos in this issue.
Location-based entertainment is undergoing a major transition from past models, many of which are now dinosaurs, to new models that fit a new societal and economic reality. We are pleased that we are involved in working with clients on developing these new venues, many of which are what we call white space projects. Be sure to check out our Predictions for 2012 and beyond and our article about white space projects.
In this issue, we also have a great article about business plans for location-based entertainment and FEC projects.
During the next four months, I have four speaking engagements. Check them out, as I'm sure there is a least one conference you will want to attend.
I hope you enjoy this issue. If you have any comments or suggestions, don't hesitate to contact me.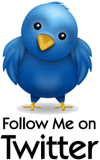 Randy White
Editor
Vol. XII, No. 1, January 2012
---
---