Vol. XXI, No. 6, May 2021
---
---
Emerging from a mass disruptive event
We're currently grappling with what the future will look like in a time when things are returning to normal and simultaneously will never be the same. We are hopefully at the end of the Covid-19 pandemic, which historians call a "mass disruptive event." Mass disruptive events unfold over some time, now approximately 15 months for Covid-19, and cause cultural shifts profoundly impacting nearly every aspect of life. One of these cultural shifts is how we work.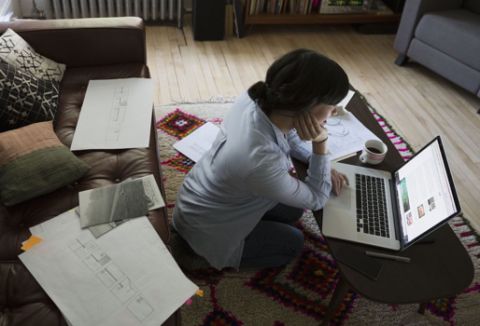 Back in our February issue, we featured an extensive article, The potential post-pandemic impact working from home will have on out-of-home entertainment and arts. We now have new research from the National Bureau of Economic Research (NBER) on why working from home (WFH) will stick.
The NBER surveyed more than 30,000 Americans over multiple waves to investigate whether WFH will stick and why. They found that 20% of full workdays will be supplied from home after the pandemic ends, compared with just 5% before. They found five reasons for this significant shift:
NBER found that the share of people mainly WFH during the pandemic ranged from 10% for those who did not finish high school to 50% for those with a graduate degree, and the WFH propensity also rose steeply with income.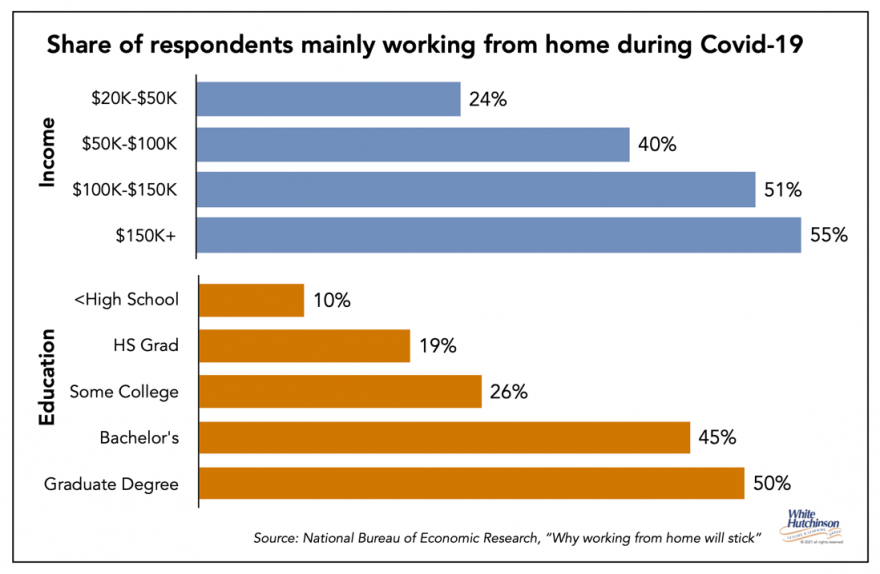 NBER also found that post-Covid remote workers would be approximately 40% of people who do computer or office-based work, and their socioeconomics would be similar.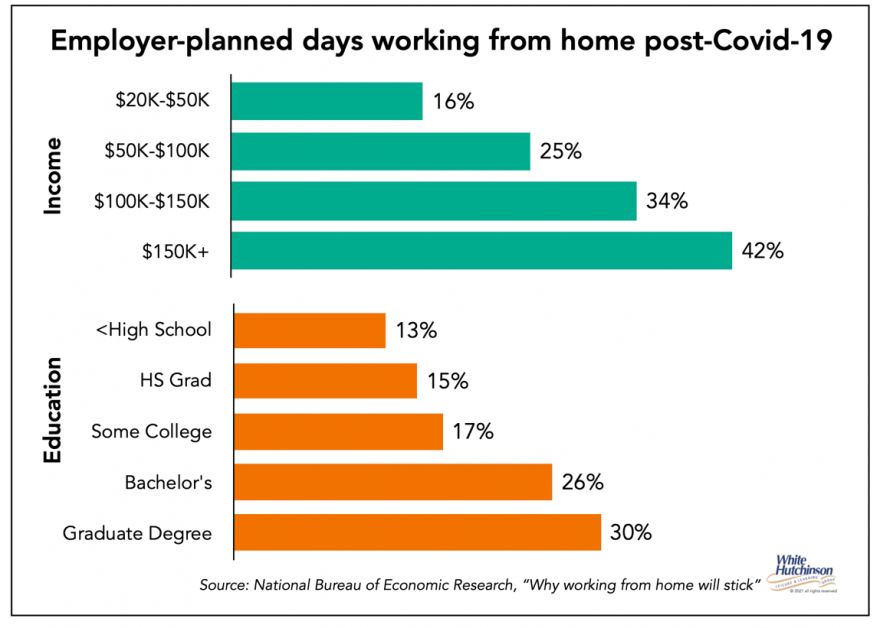 The NBER findings are consistent with an April poll by CivicScience that found that three-quarters of remote workers (76%) have a bachelor's or higher degree, and one-half (51%) have annual earnings of $100,000+. An April poll by Gallup found that 72% of remote workers (all or part-time) were in white-collar jobs compared to only 14% in blue-collar jobs.
Future remote workers will be highly skewed to a college graduates, higher income, and white-collar workers, the target market for out-of-home entertainment and arts venues (see article this issue).
NBER found that one consequence of post-Covid WFH is its impact on spending in urban areas, especially cities with high rates of inward commuting by well-paid workers. As these workers cut back on commuting, they will spend less on food, shopping, personal services, and entertainment near workplaces clustered in city centers. NBER projected that overall consumer spending would drop 5% to 10% or more (relative to the pre-pandemic situation) in major urban city areas.
The post-pandemic WFH trend is likely to impact out-of-home entertainment and arts venues located in central cities or concentrated white-collar office areas, as there will be fewer people in the offices during the day. This can impact not only potential lunch-time business but after-work get-togethers as well.
Vol. XXI, No. 6, May 2021
---
---