Randy White
Chief Executive Officer White Hutchinson Leisure & Learning Group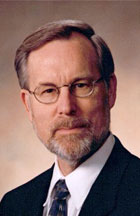 Randy White is CEO and co-founder of the White Hutchinson Leisure & Learning Group. The 31-year-old company, with offices in Kansas City, Missouri, has worked for over 570 clients in 37 countries in North and Latin America, Africa, Asia, Europe and the Middle East. Projects the company has designed and produced have won seventeen 1st place design awards. Randy personally oversees the work on all the company's leisure projects and is considered to be one of the world's foremost authorities on concept development, feasibility, brand development, design and production of entertainment, eatertainment, edutainment, social-tainment, play, agritainment/agritourism and leisure facilities.
Randy is a graduate of New York University. Prior to repositioning the company in 1989 to work exclusively in the leisure and learning industry, White Hutchinson was active in the retail/commercial real estate industry as a real estate consultancy specializing in workouts/turnarounds of commercial projects. In the late 1960s to early 1980s, Randy managed a diversified real estate development company that developed, owned and managed 2.0 million square feet of shopping centers and mixed-use projects and 2,000 acres of residential subdivisions. Randy has held the designations of CRX (Certified Retail Property Executive) and CSM (Certified Shopping Center Manager) from the International Council of Shopping Centers (ICSC). Some of the company's work continues to be with shopping centers, malls and mixed-use developments.
Randy was featured on the Food Network's Unwrapped television show as an eatertainment expert, quoted as an entertainment/edutainment center expert in the Wall Street Journal, New York Times, USA Today, Canvas8, Sourcing Journal and Timemagazine, received recognition for family-friendly designs by Pizza Today magazine and was featured in the book The Out-of-Home Immersive Entertainment Frontier. One of the company's edutainment projects was featured as an example of an edutainment project in the book The Experience Economy. Randy's trend forecasts on out-of-home entertainment have been featured in Canvas8's annual predictions.
Randy is very involved in industry education. He has authored over 100 articles that have been published in leading entertainment/leisure and early childhood education industry magazines and journals including:
Real Estate Industry

Urban Land - Urban Land Institute

Leisure Industry

Family Entertainment Center - IAAPA (International Association of Amusement Parks & Attractions)
Tourist Attractions & Parks
Interfun
FunWorld - IAAPA
Behind the Themes - TEA (Themed Entertainment Association)
Play Meter
RePlay
Splash - WWA (World Water Park Association)
Roller Skating Business - RSA (Roller Skating Association)
International Bowling Industry
Entertainment Management (formerly LBE/FEC Management) - IALEI ( International Association of the Leisure & Entertainment Industry)
Athletic Business
Leisure Arabia
RIM Magazine
MWR Today – MWR (Navy Morale, Welfare & Recreation)
Journal of Leisure Property
Intercross – Japan
Vending Times
The Informal Learning Review
Blooloop.com
Pulse
Farmer Inspired - NAFDMA (North American Farmers Direct Marketing Assoc.)
Canvas8
Games & Parks Industry
InPark

Childhood Education and Play

Early Childhood News
Sproutage
Intercross - Japan
The Child's Right to Play: A Global Approach (article in book) by IPA (International Play Association)
PlayRights - IPA (International Play Association)
IPA/USA Newsletter - American Association for the Child's Right to Play (IPA/USA)
Taproot – The Coalition for Education in the Outdoors
Most of these articles are available on the company's website at:
www.whitehutchinson.com/leisure/articles/index.shtml
and
http://www.whitehutchinson.com/children/articles
Randy also authors White Hutchinson's Leisure eNewsletter , tweets on Twitter, posts on Linkedin and also publishes an occasional blog.
Randy's articles have been cited in many publications and books including Last Child in the Woods by Richard Louv, Building for Life, Designing and Understanding The Human-Nature Connection by Stephen R. Kellert, and A Guide to Great Field Trips by Kathleen Carroll.
Randy has been a featured speaker and presenter at regional, national and international conferences including:
ICSC (International Council of Shopping Centers)
NAEYC (National Association for the Education of Young Children)
IAAPA (International Association for Amusements, Attractions and Parks)
DEAL (Dubai Entertainment, Amusement & Leisure Show)
FunExpo
LeisureExpo
NAFDMA (North American Farmers Direct Marketing Association)
AMOA (Amusement and Music Operators Association)
AYM (American Youth Museums)
Latin American Amusement Parks
Middle East Theme Parks & Fun Centres Show
NCCCC (National Coalition for Campus Child Care)
Council of Educational Facilities Planners International
ARVC (National Association of RV Parks and Campgrounds)
IPA (International Play Association)
WWA (World Water Park Association)
RSA (Roller Skating Association),
MEAF (Middle East Attractions Forum)
ILTA (International Laser Tag Association), NAFDMA (North American Farmers' Direct Marketing Association)
KRPA (Kansas Recreation & Parks Association)
TiLE (Trends in Leisure Entertainment)
Digital Out-of-Home Interactive Entertainment Association (DNA) – keynote address
Amusement Expo
LaserTron
MAiZE Corn Party Conference
Laser Tag Convention
EEE (Entertainment Experience Evolution) - keynote address
Nightclub & Bar Show
Randy has served as a Regent and taught at the Oglebay Entertainment Management Institute and was previously Education Chair for IALEI and a member of the FunExpo Seminar Committee.
From 2003 to 2017, his company owned and ran Foundations Entertainment University, where Randy was a featured presenter.
Randy can be reached at randy@whitehutchinson.com or +816.931-1040, ext. 100.