Hospitality, Resorts & Tourist Project Experience
The White Hutchinson Leisure & Learning Group has extensive experience working with resorts, tourist and other attractions to enhance their appeal to families and add entertainment, edutainment, play and informal learning facilities. Our project experience includes:
5-Star Resort & Timeshare, Mexico
Developed plan to renovate a 15,900 SF former conference/meeting space into adult-oriented and children's entertainment centers including financial projections.

Inn of the Mountain Gods Resort & Casino, Mescalero, NM
Conducted market feasibility study and evaluated property for additional entertainment
Williams, AZ
Conducted market and site feasibility for the development of a tourist entertainment attraction at this gateway to the Grand Canyon National Park.

Yellow Brick Road Casino, Chittenango, NY
Conducted market feasibility and evaluated the property for the addition of social interactive entertainment.
Turning Stone Resort Casino, Verona, NY
Conducted market feasibility and evaluated the property for the addition of additional entertainment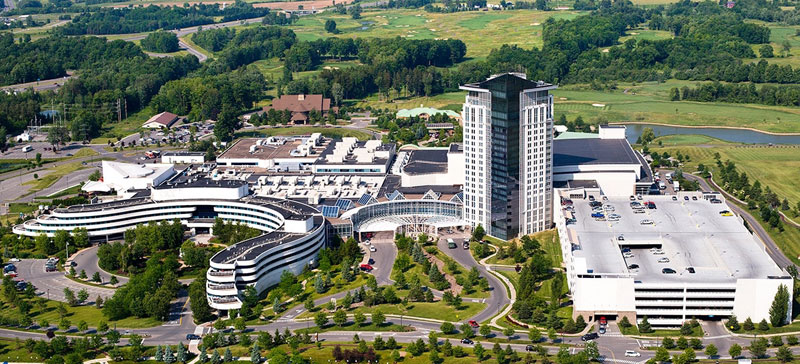 Akwesasne Mohawk Casino, Hogansburg, NY
Conducted market feasibility and recommended concept for redevelopment of a 54,500 square foot building as a combined museum and entertainment center.
Catfish Bend Casino & Fun City, Burlington, IA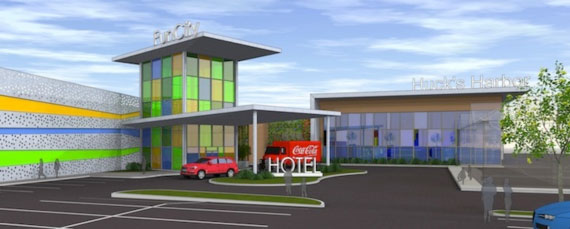 Completed a master plan for phased expansion and renovation of this popular east Iowa entertainment destination that includes both adult and family hotels. Completed full designs for renovation of the Huck's Harbor indoor water park. Half the water park was renovated as a dry expansion of the Fun City family entertainment center (FEC) to include a combination Ballocity and soft play structure, a ropes course that also includes a tykes ropes course and birthday party areas. The other half of the water park was totally rebuilt to include a children's area with an interactive play structure, adult area, a current channel and hot tub spa area.
Muskogee, Oklahoma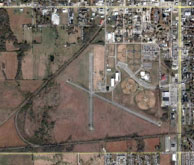 White Hutchinson, working with its alliance partner The Chesapeake Group, was selected by the City of Muskogee Parks & Recreation Department to undertake a market and economic development feasibility study for expanded development on the 300-acre former Hatbox airfield property in Muskogee, OK. The study is examining new recreational, entertainment, agritainment, agritourism and other possible tourism facilities that will be synergistic with the Love-Hatbox Sports Complex and River Country Waterpark currently located on the property. Adaptive reuse of the airfield's buildings is also being evaluated.
Grand Targhee Resort, Alta, Wyoming
White Hutchinson prepared renovation plans for the childcare facility used by families visiting this summer and winter resort. Work included new floor plans, children's furniture specifications, new flooring, new check-in area and acoustical treatments for the rooms. The child care center is located at the base of the Teton Mountains in a two-room log cabin used for children under the age of 5 during ski season and used for summer camps sponsored by the Grand Targhee Institute, which provides environmentally-based programs for local children during June, July and August.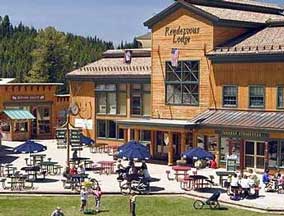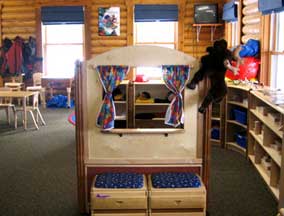 Story Stores, Inc.
Assisting Story Stores with concept development, attendance and financial projections and design of their innovative RoadStoryUSA for-profit museum concept that combines playing, learning, retail, a restaurant and birthday party and group meeting facilities in a single venue facility.
Al Ghariyan Resort, Qatar
Conducted evaluation and developed concept plan for renovationa and expansion of this seaside resort in the northeast part of Qatar.
Nemacolin Woodlands Resort - Farmington, Pennsylvania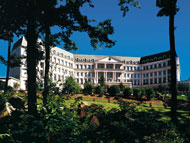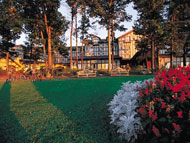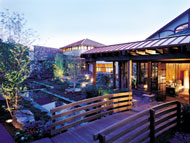 Prepared concept plans to convert a former 48,000 square foot retail store at the Nemacolin Woodlands Resort in Western Pennsylvania into a multi-generational eatertainment complex that will include a micro-brewery; restaurant; bowling and billiards lounge; family entertainment center that includes a game area, Ballocity, mini-bowling, laser tag, rock climbing, ice skating and laser tag; a private party area and an indoor-outdoor children's play and discovery center. The project is being designed to not only extend the resort's offerings for its guests, but to also capture business from area tourists and residents.
Knuckleheads, Wisconsin Dells, Wisconsin
Developed mix and prepared preliminary plans for the 130,000 square foot indoor Knuckleheads eatertainment facility in the Wisconsin Dells tourist area that include Buffalo Phils Grille Tex-Mex sit-down casual restaurant and a bowling and family entertainment center that includes indoor go-karts, bowling, a fast casual cafe, simulation theater, rides and games.
Doha, Qatar family leisure center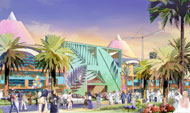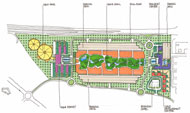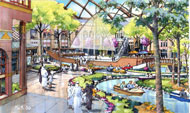 Completed a market and economic feasibility study and master plan and design concepts for development of an 80,000 square meter family leisure project targeted to Qataris and Gulf Arabs that includes retail, restaurants, aqua park (water park) resort, cinemas and theater, family entertainment, children's edutainment, ladies club and spa, teenage girls club and a children's enrichment center.
Boone Hall Plantation, Charleston, South Carolina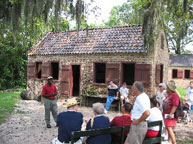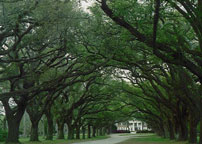 Boone Hall Plantation dates from a series of land grants going back to from 1681 and was originally part of a plantation that covered over 17,000 acres (26 square miles). Many of its buildings are listed on the National Register of Historic Places. Boone Hall Plantation is unique as it is the only remaining Low Country plantation that remains commercially productive. It has been continuously growing and producing crops for over 320 years and was once known for cotton and as the world's largest producer of pecans. Today it offers a Farm's Market and U-Pick fields filled with peaches, strawberries, tomatoes and pumpkins. Boone Hall Plantation has the only "slave street" still intact in the Southeast with nine brick slave cabins, circa 1790-1810.
Huge Spanish live oak trees, planted over 250 years ago, line the half-mile entrance to the plantation, which was the model for the grounds of Tara in Gone With the Wind. Boone Hall Plantation's cotton-gin house was used in the made-for-television movies North and South.
The private owners of Boone Hall Plantation have retained the White Hutchinson Leisure & Learning Group to evaluate feasibility and recommend additional agritainment (agri-tourism) attractions, activities and programs that can be incorporated into its operating farm.
Old Sturbridge Village, Sturbridge, Massachusetts
This popular living farm destination has retained White Hutchison to conduct a family-friendly audit and assist them in developing strategies, exhibits and programs to increase family appeal.

Holiday Inn Family Suites Resort, Orlando, Florida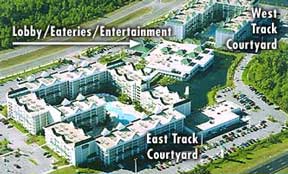 This cutting edge, family resort facility that opened January 2000 at Lake Buena Vista, just one mile from Walt Disney World in Orlando, has retained White Hutchinson to conduct a family and child-friendly audit and to assist them with expansion and renovation plans. The resort is the world's first and still only all suites Holiday Inn Resort. It features 800 two and three bedroom themed family suites. There are five different types of suites designed to meet the needs of different markets:
2-Bedroom Kidsuites with fun, colorful theming and separate space and entertainment areas for parents and kids.
CinemaSuites which feature a separate home theatre room complete with a 60" television and surround-sound system.
Classic Two-Bedroom Suites for families with older children.
SweetHeart Suites designed with romance in mind.
Residential Suites designed for extended stays with full-service kitchens.
To learn more about our family friendly audits, click here.
Fortune Bay Resort & Casino, Tower, Minnesota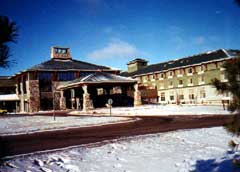 WHLLG was retained by this Vermilion Lakes area resort, owned by this Bois Forte Band of Chippewa, to conduct a feasibility study on development of a free-standing family entertainment center.
Fallsway Resort Complex, Niagara Falls, Canada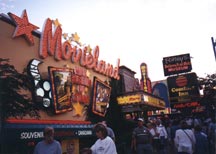 WHLLG was hired by the owner of a 31 acre resort that includes 455 rooms on Clifton Hill, the heart of the tourist area adjoining Niagara Falls, to help them evaluate feasibility, develop an overall brand identity and master plan for the property and develop a themed 85,000 SF location-based entertainment center that will include a state-of-the art 3-D simulation theatre along with other anchors and 150 games with an adjoining outdoor family entertainment area and a 2nd level 240 seat adult entertainment restaurant.
Frankenmuth Bavarian Inn and Lodge, Michigan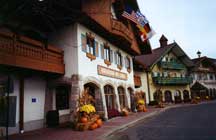 The owners of this popular destination 1.5 hours north of Detroit selected WHLLG to integrate entertainment into their new River Place project, a 90,000 sf European-styled retail village. Frankenmuth currently enjoys over 1.5 million annual visitors. WHLLG completed a feasibility study and developed preliminary plans for a 25,000 sf integrated EuroMarket Bistro restaurant and family entertainment center for the project.
Davis' MegaMaze, Sterling, Massachusetts
WHLLG has an on-going relationship each year to serve as design and management consultants to this popular New England attraction.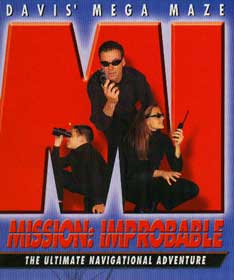 |
NASA Kennedy Space Center Visitor Complex, Florida

WHLLG was recently retained to conduct a family friendly audit of this popular Florida tourist attraction. Our work including technical assistance on the design of the physical environment and how it affects children and families, child safety issues, appropriateness of exhibits and presentations for families and children, use by visitors of other cultures and languages, and recommendations for new facilities and activities to increase the facility's appeal to families with children.
Lion Country Safari, West Palm Beach, FL

North America's oldest drive-through animal park features over 1200 wild animals roaming free in a natural drive through wildlife preserve. A second area of the park is the walk-through Safari World Village that includes rides, a petting zoo, restaurants and gift shops. WHLLG conducted extensive market research and facility evaluations and developed a master schematic plan for the Village's theming, renovation and expansion. WHLLG is currently completing construction documentation for the $4.0 million, 1st phase of renovation which will include a one acre adventure play garden that will accommodate over 400 children and their parents, a birthday/celebration center and retheming of the entire Village.
Colossal Cave Mountain Park, Vail, AZ
WHLLG was retained for strategic and master planning for expansion of this 5,000 acre park and tourist attraction with a desert- and historic-based interpretive museum and interactive learning center to educate children and their families about preservation of the Arizona ecosystem, including the history and practice of environmentally responsible ranching.
Happy Hampton, Hampton Beach, NH

WHLLG is currently working with this established 11,000 square foot boardwalk game facility to develop plans to expand it to 40,000 square feet as a year round visitor and resident family entertainment attractions.
Sun Mountain Sports, Bend, OR
Conducted feasibility study and developed plans for expansion of an existing bowling center to become an indoor and outdoor family entertainment center to attract both the winter skiers and summer campers at this popular Oregon tourist destination area.
Lady Luck Casino, Betterdorf, IO
Conducted evaluation of market and facility for addition of entertainment components to this casino and shopping complex.
Concord Hotel, Sullivan County, NY
WHLLG is serving as consultants to the new owners of this 1,200 unit resort on renovations to include a major family entertainment and enrichment center.