Church, Religious and Faith-Based Family, Children & Youth Facilities & Programs
We didn't realize that our experience and expertise with designing learning, play, and leisure facilities for families and children was a perfect match for the needs of many churches and religious and faith-based institutions until Dr. Rev. Keith Bowers approached us in 2002 to assist Grace Community Bible Church outside of Houston, Texas with their children's and family evangelical and ministry programs. Dr. Rev Bowers had learned about us from the description of our work at Bamboola, a children's edutainment center we designed in San Jose, California, in the book The Experience Economy: Work Is Theatre & Every Business A Stage.
Having now worked with Dr. Rev. Bowers and his church since 2002, we have seen how our understanding of children development, mothers and families, and the design of facilities, activities and programs to meet their needs, can assist churches and religious institutions to better serve their members and attract the unchurched, especially families with young children and youth.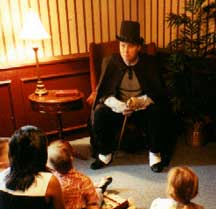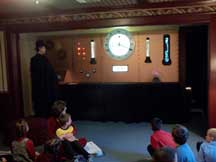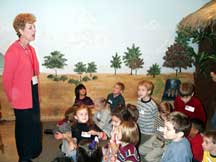 Following is a summary of our work with churches and religious organizations:
Jewish Community Center of Dallas, Dallas, Texas
Developed a new design program, cost estimates, full construction and bid documents and equipment specifications for complete renovation of three older playground areas to become naturalized playgrounds and provided construction monitoring and maintenance handbook. Each naturalized playground is over 12,000 SF and serves different programs at the Jewish Community Center. Two of the naturalized playgrounds serve the Center's early childhood education programs for toddlers to five-year-olds and the other naturalized playground serves the school-age summer camp program.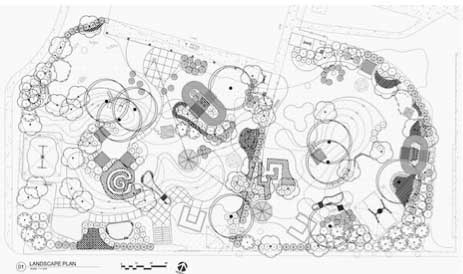 The two new early childhood education naturalized playgrounds.
Grace Community Bible Church, Richmond, Texas
The White Hutchinson Leisure & Learning Group is working on a very interesting and challenging project at the Grace Community Bible Church in Richmond, Texas. The church's children's ministry program is the focus of their community evangelical work. The church currently operates Jubilation, a program for their children's ministries that breaks the mold of 'Sunday school' and has been described by one theologian as "the cutting edge of children's ministry in America."
The children's program for K thru 5th graders currently includes four fully themed venues the children visit each Sunday: "Time Traveler," "World Missions Adventure," "Joyful Noise," and "the Potter and the Clay."
These venues are no ordinary classrooms. They are far removed. For example, in the Time Traveler, children enter a room that looks like a professor's study. There they meet the Time Traveler Professor in costume who briefs them on that day's journey back in time. He then activates the time machine with flashing lights, spinning clocks and other apparatus. It looks like something right out of Jules Verne. Then the children enter the time tunnel with flashing lights. They exit the other end to find themselves in a themed setting from Biblical times where actors act out about a seven-minute scene from a story in the Bible. The children then reenter the time tunnel to go back to the present day where they discuss what they have just seen with the Time Traveler Professor.
In 2002, White Hutchinson was retained by the church to evaluate the feasibility of:
expanding the Jubilation program with additional venues and to include pre-school children,

developing a new children's facility that can accommodate an expanded program, including possibly Christian school and summer camp field trips,

developing 24/7 edutainment leisure venues for families and children such as a children's play garden and spray pad with a café and coffee shop to attract the unchurched,

developing other non-conventional ways to expand the church's children's, youth and family ministries, and

develop a master development program for the entire campus.
In 2002, WHLLG also completed a workshop with the children's ministry staff and the Jubilation volunteers on applying developmentally appropriate practice to Jubilation's existing program.

Based upon the findings and recommendations from the feasibility study, in early 2004 White Hutchinson was awarded a contract to develop a master plan for expansion of the church's campus with particular emphasis on both its Jubilation children's edutainment and Loft youth alternatives to traditional Sunday school. In addition to expansion of the Jubilation program and facilities, the planning will also include development of a seven day a week youth center and an indoor-outdoor children's discovery center with a Bible-based theme that will be open week-long to moms, children and families in the surrounding communities. The children's discovery center will be part of an evangelistic program to reach families with younger children.
Over the past years, Rev. Keith Bowers has spearheaded Grace Community Bible Church's innovative programs. He is recognized as one of the country's leading religious authorities on the development of alternative church programs that are relevant to and attract contemporary families. We feel very honored to be able to collaborate and work with Rev. Bower and his congregation on the development of their trend-setting facilities and programs.
Metro Morning Star Church of Northern Virginia, Chantilly, Virginia
White Hutchinson has been retained by Metro Morning Star Church to develop a master plan for their new campus with a focus on their family and children's ministries and outreach. Our work includes an economic feasibility study for inclusion of a children's discovery play (edutainment) center, including an outdoor adventure play garden and water playground, as a destination for area families (especially moms) and children during the week and assistance with enhancing the appeal of their children's ministry programs. We are also examining development of the campus to increase fellowship opportunities after services and during the week.
Meer Family Friendship Circle, West Bloomfield, Michigan
Provided consultation and plan review for a new recreational building for children with disabilities. A 20,000 square foot building serves as a therapy and activity center along with a Life Village where children with special needs can have fun while practicing important life skills through role-play. The site will also be used for school field trips for children with disabilities. Consultation focused on the concept of universal design in all aspects of therapy such as water play, sand play, motor therapy and art therapy. Addition work will include assistance with start-up management and staff training. Friendship Circle is affiliated with the Synagogue Campus of Living Judaism.
Lutheran Church, Paris, Illinois
Provided technical assistance to the church on the planning phases of developing a new child care facility.
Islamic School of Kansas City, Missouri
Provided technical assistance on renovation of both preschool and school age playgrounds.
---
In addition to the above projects, our Design Alliance architectural and interior design members have worked on the design of the following ecclesiastical, church and religious institution projects:
East Side Baptist Church, Independence, Missouri
New Sanctuary (650+ seats), classrooms, kitchen/servery and staff offices. Converted their existing sanctuary into a narthex and library. Renovated their existing classroom wing. Developing a master plan to incorporate their new 10-acre property to include a new multi-purpose facility, classrooms, new sanctuary, expanded parking, etc.
Millcreek Community Church, Shawnee, Kansas
Developed a master plan and design concepts for 20 acres. First phase construction included a new sanctuary, classrooms and staff offices, along with parking and utility infrastructure to support all future phases.
St. Dionsysios Greek Orthodox Church, Overland Park, Kansas
New classrooms, offices and multi-purpose facility.
Cornerstone Church, Leavenworth, Kansas
Designed renovations of an existing retail center to accommodate church functions.
Divine Savior Lutheran Church & School, Miami, FL, and Oshkosh, WI
John Lutheran Church & School, Rochester, MI
Celebration Lutheran Church & Child Care Facility, Grand Chute, WI
Benedictine Sisters of Perpetual Adoration, Health Care Center & Chapel, Clyde, MO
St. Francis Home, Skilled Care Facility & Chapel, Fond du Lac, WI
Nazareth Court Retirement, Assisted Living Facility & Chapel, Fond du Lac, WI
St. Dominic Villa, Skilled Care Facility, Sinsinawa, WI
Congregation of St. Agnes Convent, Fond du Lac, WI