The percent of adults who most recently said they are very or somewhat comfortable going to different out-of-home public activities is now creeping up since lows around in August. Going out to eat currently has the highest comfort level for adults at 40%. Going to a museum ranks the highest of different entertainment and art venues at 28%.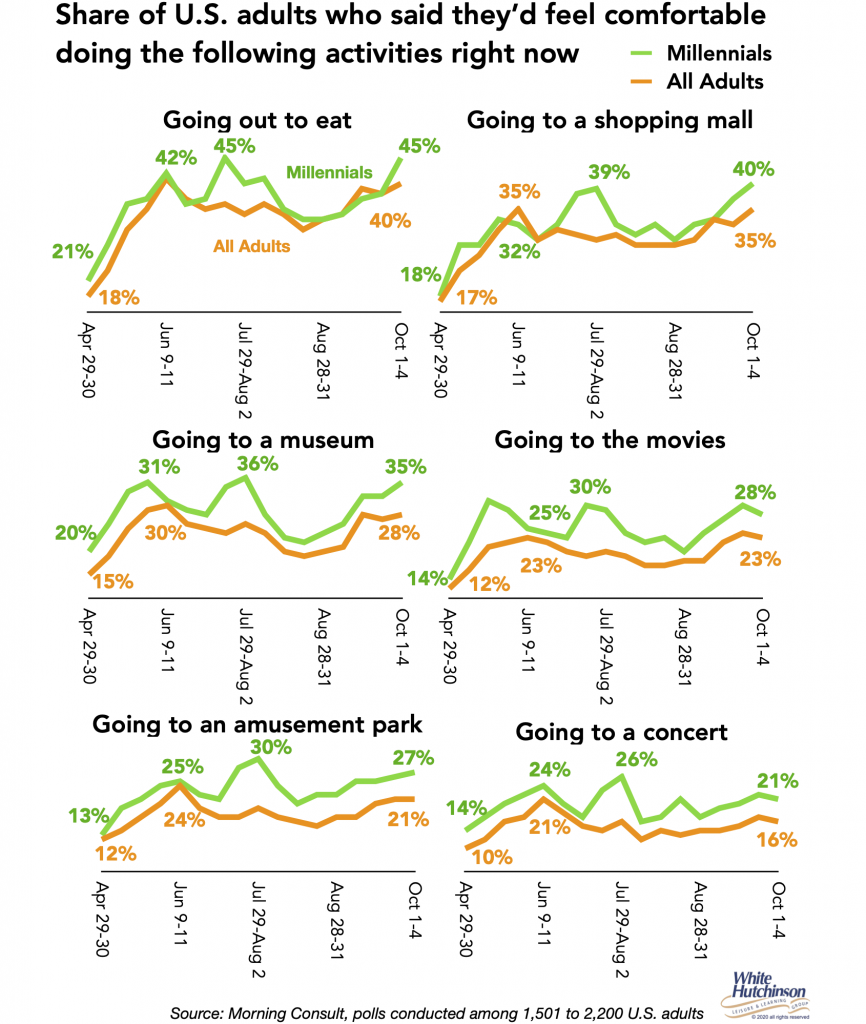 Millennials (born 1981-1996) are a key target demographic for most out-of-home leisure activities. They are currently more comfortable by 5 to 7 percentage points than all adults going to the above activities.
Although comfort levels are increasing, the current levels are not good news, as the majority of adults and Millennials are still not comfortable going to these public activities.
Just how long will it be until they are comfortable? The following shows the percentages who say it will be more than six months before they feel comfortable.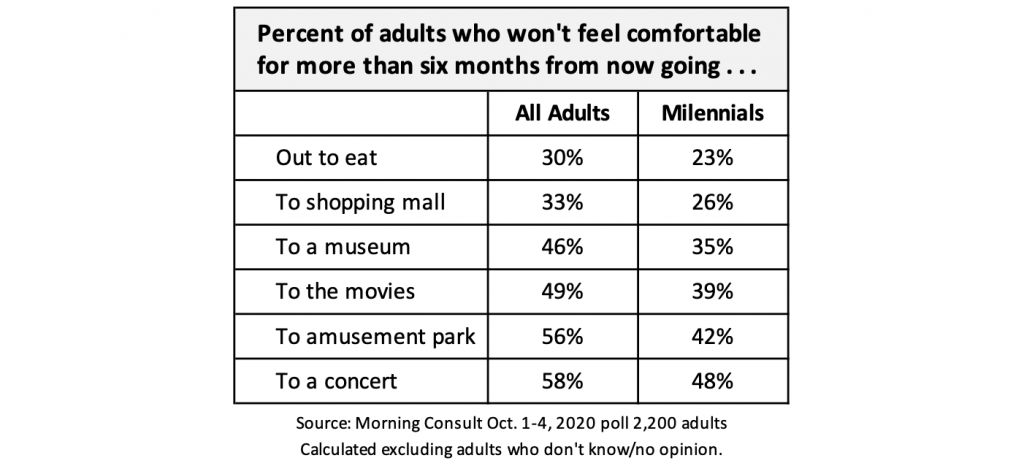 Based on current and anticipated comfort levels, it looks like it will be a long road back to any sort of visitation normalcy. Of course, comfort levels will vary in different parts of the country based on current infection rates and should improve when a vaccine and therapeutics for the coronavirus become available. Right now, however, the timing for those events is uncertain.
Follow me on Twitter and Linkedin – I try to post news and information relevant to the location-based leisure, LBE and FEC industries a few times every weekday.
To subscribe to my blog, click here