I've been following the weekly Morning Consult poll that tracks how comfortable adults are returning to different public activities. The latest September 11-13 poll shows a growing gap in the comfort (very or somewhat comfortable) of Millennials (ages 24-39) compared to all adults.
Millennials and all adults show the same level of comfort going out to eat. One-third are very or somewhat comfortable (34%). For the other five activities shown in the chart below, Millennials are showing a definite uptick in comfort, whereas the comfort level for all adults remains flat. The widest gap is for visiting an amusement park. One-quarter of Millennials (25%) are currently comfortable compared to only one-sixth of all adults (17%).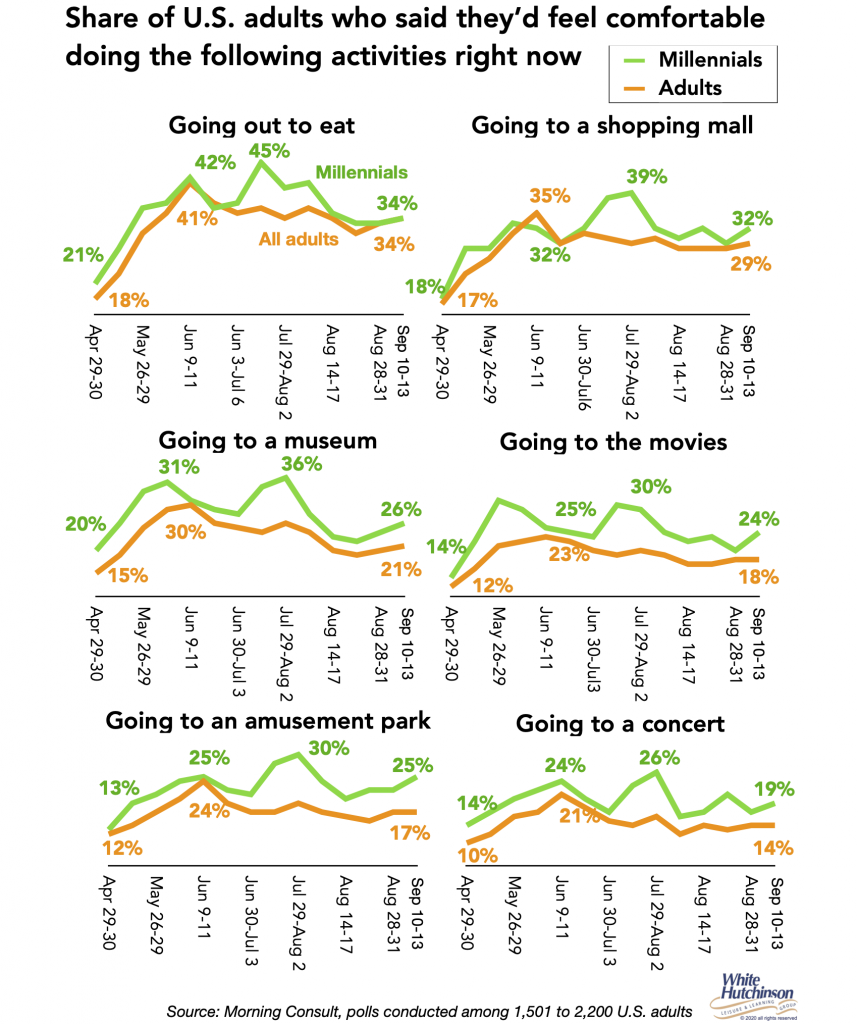 Since Millennials are the target market for many out-of-home (OOH) entertainment and cultural activities, this positive trend is good news. However, even for the OOH entertainment or cultural activity with the highest level of comfort, a museum, still only a little over 1 in 4 Millennials are comfortable visiting (26%).