In the community leisure venue (CLV) industry, which includes what are commonly known as FECs, hybrid bowling and laser tag centers, we are seeing new concepts and business models emerge. The conventional wisdom in the industry is that first to market can establish a stronghold in the market, a first mover advantage, making it difficult for later entrants to capture market share. However, a first mover advantage is never a sure thing. Being a first mover at the expense of being the best mover will often lead to a competitive disadvantage.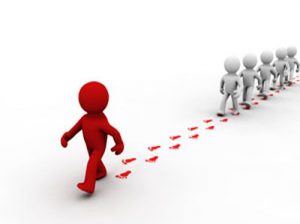 One simple example in the consumer product market is Fage, the first Greek yogurt that came to American grocery shelves. It wasn't until almost a decade later that Chobani arrived. Instead of focusing on plain yogurt or family-size containers like Fage, Chobani offered single-serve yogurts in mainstream flavors and now has a market share many times the size of Fage. While speed to market has its advantages, it clearly isn't always the winning strategy. Futurist Joel Barker put it this way, "Speed is useful if you are running in the right direction."
Today we are seeing new entertainment-oriented CLVs, the classic FEC models, only making incremental changes as they view their only competition as existing FECs; they look at what their competition is doing and try to up the ante, get a little better. The problem with this approach is that since the turn of the Century, the pervasiveness of the Internet, social media and mobile devices has caused seismic shifts in peoples' tastes and how they live, learn, work, socialize and engage in leisure activities. As a result, the new FECs are only tweaking legacy business models from bygone days when the consumer and the leisure landscape were far different. And the accelerating pace of technological and digital innovation means that evolution is still underway. Legacy FEC models, even with improvements, don't match the values, preferences, behaviors and aspirations of the current and future digitally connected leisure consumer. That approach is destined for failure.
As a result of having so many out-of-home leisure options plus so many at-home and screen-based social and entertainment options, today the winning formula for a CLV now requires competing with every other option consumers have for where they can spend their limited leisure time and discretionary spending. That now means best to market has to be best compared to all those options, not just better than the FEC down the road.
To be relevant and compelling to the evolved leisure consumer means letting go of the past FEC models developed in a completely different era for a completely different leisure consumer. Today that requires offering what is a High Fidelity, social, food and drink and entertainment experience, not the legacy model of almost totally focusing on entertainment attractions. As a result what we are now seeing emerge are completely new and innovative CLV business models.
Here's a comparison of two fast-expanding CLV chains trying to gain first mover advantage. One is still stuck in the past with nothing more than a tweaked FEC model, while the other has developed a completely new, highly relevant best mover CLV business model.
I'll look at Main Event Entertainment. It's new owners, Ardent Leisure, a publically traded company based in Australia, bought the company in 2006. In 2012 they started rolling out a new Main Event model completely different than the existing centers they purchased. There are currently 18 of their new model FECs and Ardent says they plan to open at least 100. The company says their basic strategy is to get first mover advantage in 2nd tier cities.
"We are executing on our strategy to build market dominance in selected locations enabling us to "own" territories" – Ardent Leisure September 2016 Corporate Brochure
The problem with their strategy is they will probably lose whatever advantage they may first gain, as they are not best to market in today's leisure market. The new Main Events are just a tweaked version of the old classic FEC model and the later hybrid bowling model, which are fast turning into dinosaurs. A second problem with their approach is it tries to be attractive to both families with children and adults coming without children. Today trying to be all things to different types of customers is no longer a winning formula. Additionally, their centers are noisy big boxes without a strong contemporary destination food and drink component. That's yesterday's formula only tweaked with a flashy storefront and some minor improvements. To win today you need to zero in on a target market rather than cast a too-wide net. The facility has to have great design, great hospitality and offer a great social experience with a major, significant, appealing food and drink component. To win today, a CLV also has to be designed to have high appeal to a higher socioeconomic customer than in the past. Middle income families are no longer the viable target market. Today, the top 40% of income households account for almost three-quarters (72%) of all spending at CLVs.
Ardent Leisure is also making a classic mistake with their new model rollout. They are just cookie cuttering an unperfected model as fast as possible. They are rolling it out so fast they don't have the time to learn from the early units on how to improve the later ones.
"The success of 12 [new] centres across nine states outside Texas proves the broader roll-out opportunity." –  September 2016 Corporate Brochure
Apparently their new centers are losing their appeal as Ardent has reported a 1.7% decline in same store sales while most other CLVs are seeing increases with the improving economy (actually the decline is more like 3.5% when adjusted for inflation. In fact, the same store decline for the new models is probably worse, as the same store sales figures include the original model Main Events that are well established.) This is a case of the classic sophomore slump. You really don't learn how good a new model is and what is required to make it successful until later into its 2nd year. Just about any new center does well when it first opens as everyone checks it out. The big issue becomes will people consider it attractive enough to come back and promote it to their friends and on social media. That's why new models take years to perfect.
That is probably what's happening to the new Main Event model that is not evolving. A permanent sophomore slump is slowly rolling through the new units. What we may be seeing with Ardent Leisure's rapid expansion is a classic case of corporate hubris expanding a flawed model.
In Main Event's case, first to market is not best to market. Right now in many markets they are the best of the worst compared to other FECs, but certainly not best to market compared to consumers' many competing leisure options. Furthermore, the new Main Events are extremely vulnerable to new truly best to market CLV models entering their markets.
Just the opposite is true with TopGolf. TopGolf has taken the golf practice driving range and disrupted its model to create a completely new first to market, but also a best to market leisure venue for adults. It's not about golf, as they've taken the sport out of golf. The majority of their customers are not golfers. And they have created an experience focused on adults, not one designed for multiple target markets like Main Event. They've turned whacking a golf ball into a contemporary social game for the digital age. No matter where you are in the facility or what you're doing, food and drink is a fundamental part of the experience. The experience at TopGolf is not about entertainment anchors like at Main Event. Rather it's about a great social experience whacking golf balls while enjoying food and drink with friends. Today, the winning best to market models are about great social experiences facilitated by interactive social games paired with great food and drink.
There are other game-changing new CLV models in addition to TopGolf opening in many markets. And interestingly, they don't focus on the entertainment, but rather on creating a great social experience. Some even have the word social in their names.
So the bottom line is very simple. Being first to market won't give you a long-term advantage unless you make sure you are also best to market. And today, the bar is very high on what it takes to be best to market, as best means in comparison to every other type of social, dining and drinking and entertainment leisure option, out-of-home as well as at-home. If you don't meet that best to market standard, consumers will decide you really aren't that good, attendance will decline and soon a new best to market concept, such as TopGolf, will take an even larger share of your business away.
This is exactly why a number of years ago our company changed the direction we were taking our clients' projects. Rather than just tweak some out-of-date legacy model and focus on the entertainment like traditional FECs, we've focused all our design and production work on offering the higher socioeconomic market a High Fidelity social experience build around top quality contemporary food and drink and interactive games. TopGolf and other new model CLVs are proving this is now the first and best to market formula for long-term success.