In our last December 2014 white paper The Perfect Storm: LBE Disruption & Opportunity, we discussed how the upper middle and higher income households, what are called the Affluents that make up more than 20% of all households, are growing and control the majority of location-based entertainment spending. In the White Paper we described Affluents as people with personal incomes in excess of $70,000 who predominately live in households with two or more income earners with total household incomes of $100,000 or greater. We used that simple definition for brevity. However it is really more complicated than that, as household size has an impact of how much money it takes to live comfortably. A four-member household needs more income than a two-member household.
Pew Research just completed an analysis of who the upper-middle and higher income households are, what they call upper-income. They found that 21% of households had upper incomes and 46% had middle incomes in 2013. Here are their findings of what families are upper-income: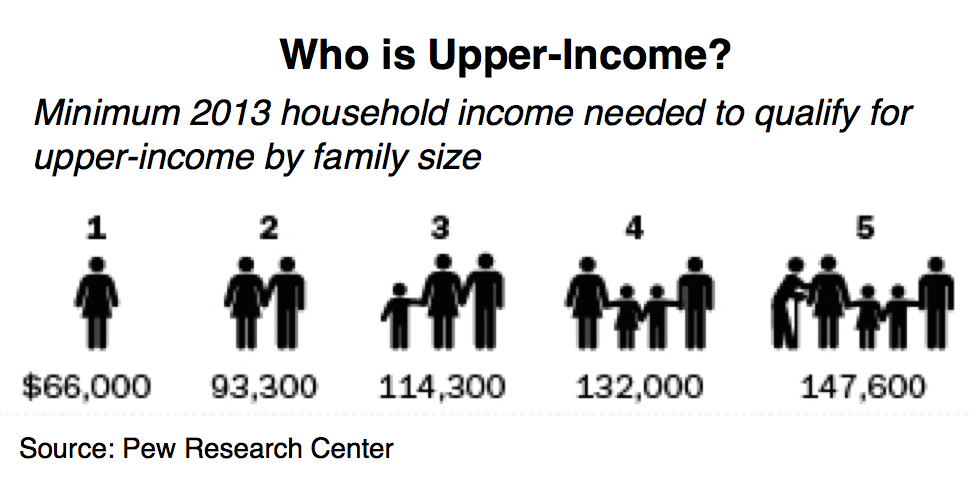 This corresponds very closely with an analysis early this year by USA Today of what 2014 income the average family of four needs to live the American Dream.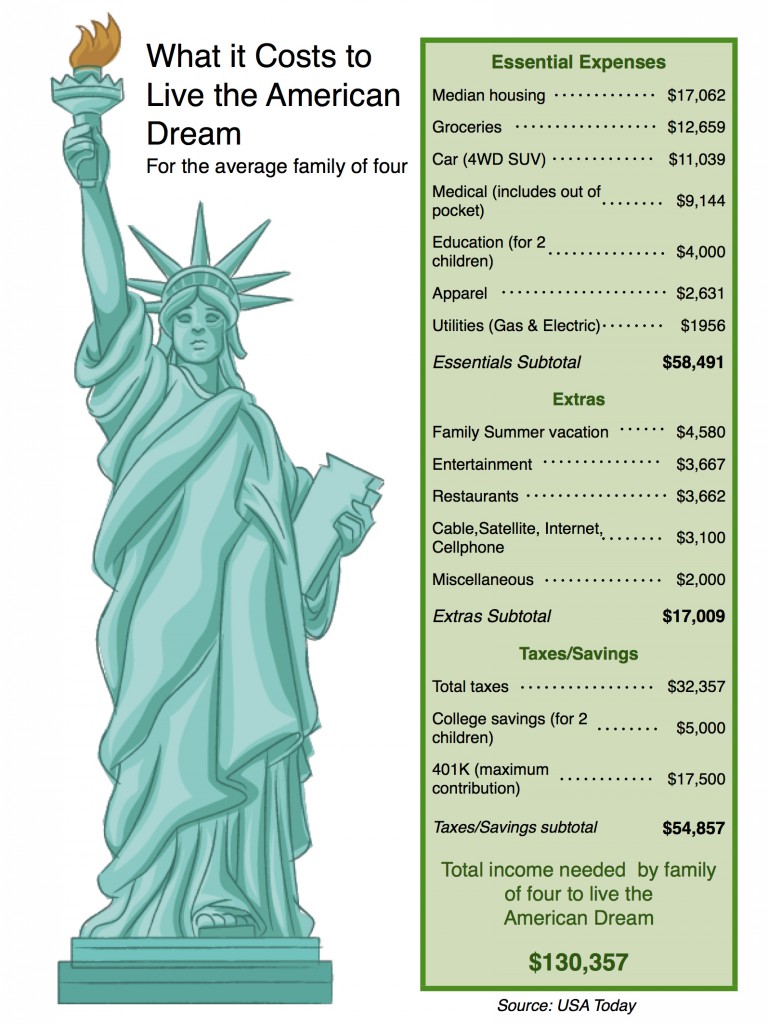 Pew Research's analysis found that the only income group that has seen their net worth grow since 2001 are upper-income families whereas lower- and middle-income families' net worth have declined significantly.

 The wealth gap between upper- and middle-income households has grown to a record high. The median net worth of upper-income families is now 6.6 times greater than the median net worth of middle-income families.
The upper-income, the affluent households are now and should continue to remain into the future as the households with the lion's share of discretionary income and the propensity to spend it at entertainment venues and restaurants. They are the market to target.