I'm bored; let's do something. Not all that many years ago that is something most people frequently experienced. Back then basically all we had to do at home was listen to radio, watch network TV shows on our cathode ray televisions and play board games. And when we were away from our home electronics, we could really become bored. When you're bored, you look to do something to relieve that boredom. A visit to a location-based entertainment venue was often the answer back then.
Today that situation has dramatically changed. We are bored far less often due to all the digital content options at home, whether it is watching streaming movies, television shows or sports on our HDTVs, playing video games or immersed in social media or other content on our digital screens. And we are no longer bored when away from our home electronics with the smartphones and sometimes tablets we carry with us everywhere. According to Nielsen's Third-Quarter 2014 Cross-Platform report, U.S. adults spent an average of 46 hours, 44 minutes per month connected with content through a smartphone app or mobile web browser. That's almost double the 26 hours, 13 minutes they spent in the same quarter two years earlier. And Nielsen reports that 68% of adults used smartphone apps to relieve boredom or to kill time, 70% of the time while they were by themselves.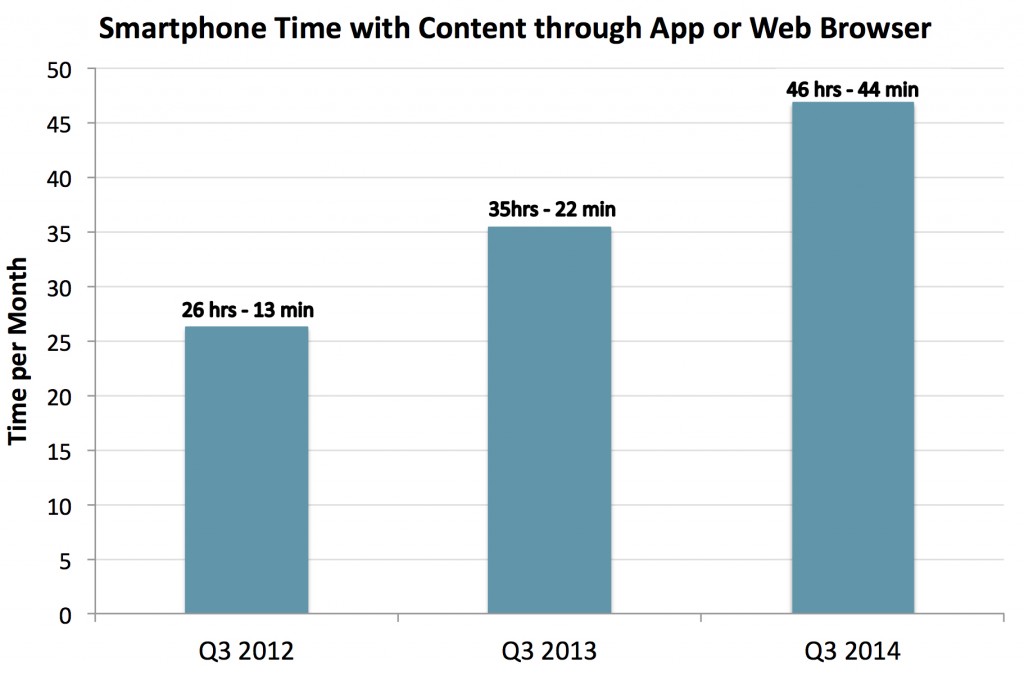 Boredom used to be location-based entertainment's friend. That has changed today. The bar has been raised to get guests in the front door of entertainment venues, as they're rarely bored anymore.