In our company's May 2014 Leisure eNewsletter, we reported on the declining birth rate in America. Then in last month's September issue, we reported on the increasing proportion of the population that is single. Now along comes research published three days ago from the Princeton University's Woodrow Wilson School of Public and International Affairs that finds that these two trends will continue long into the future.
The research analyzed 140 million birth records between 1975 and 2010, a time period that covers five different recessions. It found that women who are in their early 20s during a recession will have fewer children in both the short and long term, driven largely by the number of women who will remain childless at age 40.
In terms of the recent Great Recession, the research estimates that an additional 151,000 women will remain childless at age 40, leading to a long-term loss of 426,800 births, a 2.4% decrease.
The research suggests that the cause will be that men who entered the work force during the Great Recession are likely to have persistently lower earnings as they age, and thus be less attractive mates for women, this resulting in more single women who remain childless.
This was confirmed by recent PEW Research findings that we reported in the September issue. PEW's research found that the number one and most important quality that three-quarters (78%) of never-married women say they want in a partner is a husband with a secure job.
PEW also projected, "When today's young adults reach their mid-40s to mid-50s, a record high share (roughly 25%) is likely to have never been married."
Rebecca Traister, senior editor at The New Republic and author of an upcoming book on single women, says that until recently, getting married marked the beginning of a woman's adult life. She says that has now changed. "We have now shifted our vision of what a woman's life path usually entails, and it now entails some period of economic, social and sexual independence." She also points out that the shift in marriage patterns can possibly be seen as a destabilizing force in society (especially politically).
What this all means for location-based entertainment venues (LBEs), including family entertainment centers, is that there is a long-term trend under way of less births and more singles, including unmarried childless, economically independent women. LBEs will need to adjust to these changing demographics with their mix, design and operations. And when it comes to singles, that segment will include a growing proportion of single women in their late 30s, 40s and 50s, a market with different wants, needs and values than the younger adult market many LBEs now target.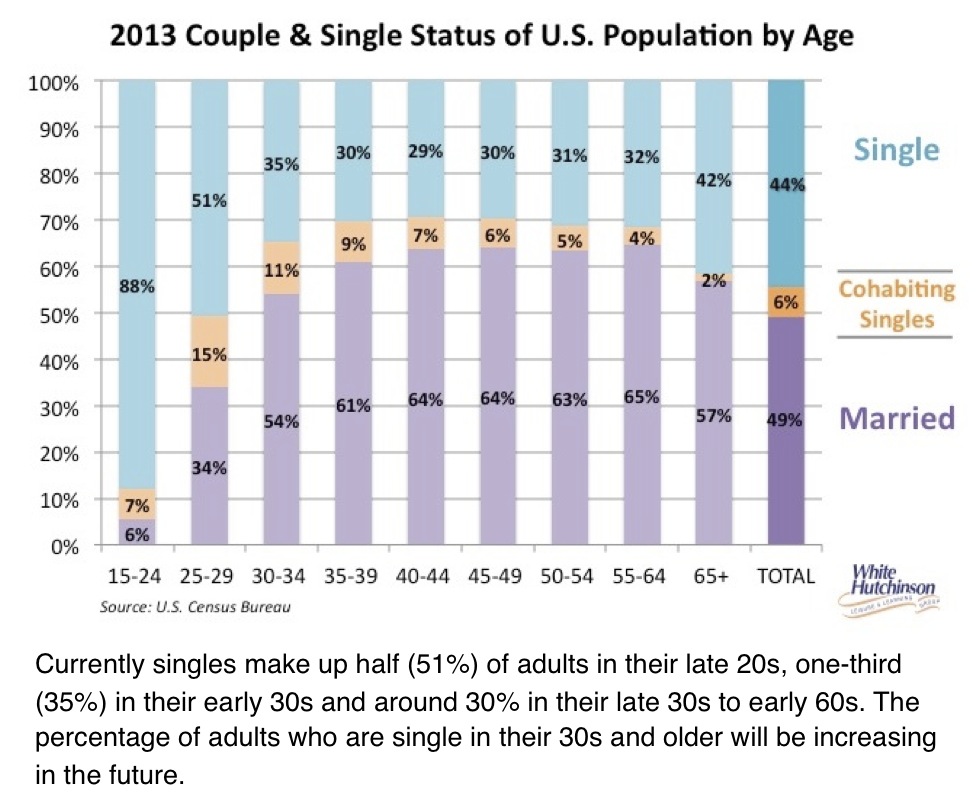 To listen to or read an interview with Rebecca Traister on NPR Radio, click here.