Since infections have declined from their peak in early January and more and more Americans are getting vaccinated, we're seeing a definite increase in the percentage of people comfortable going to public places.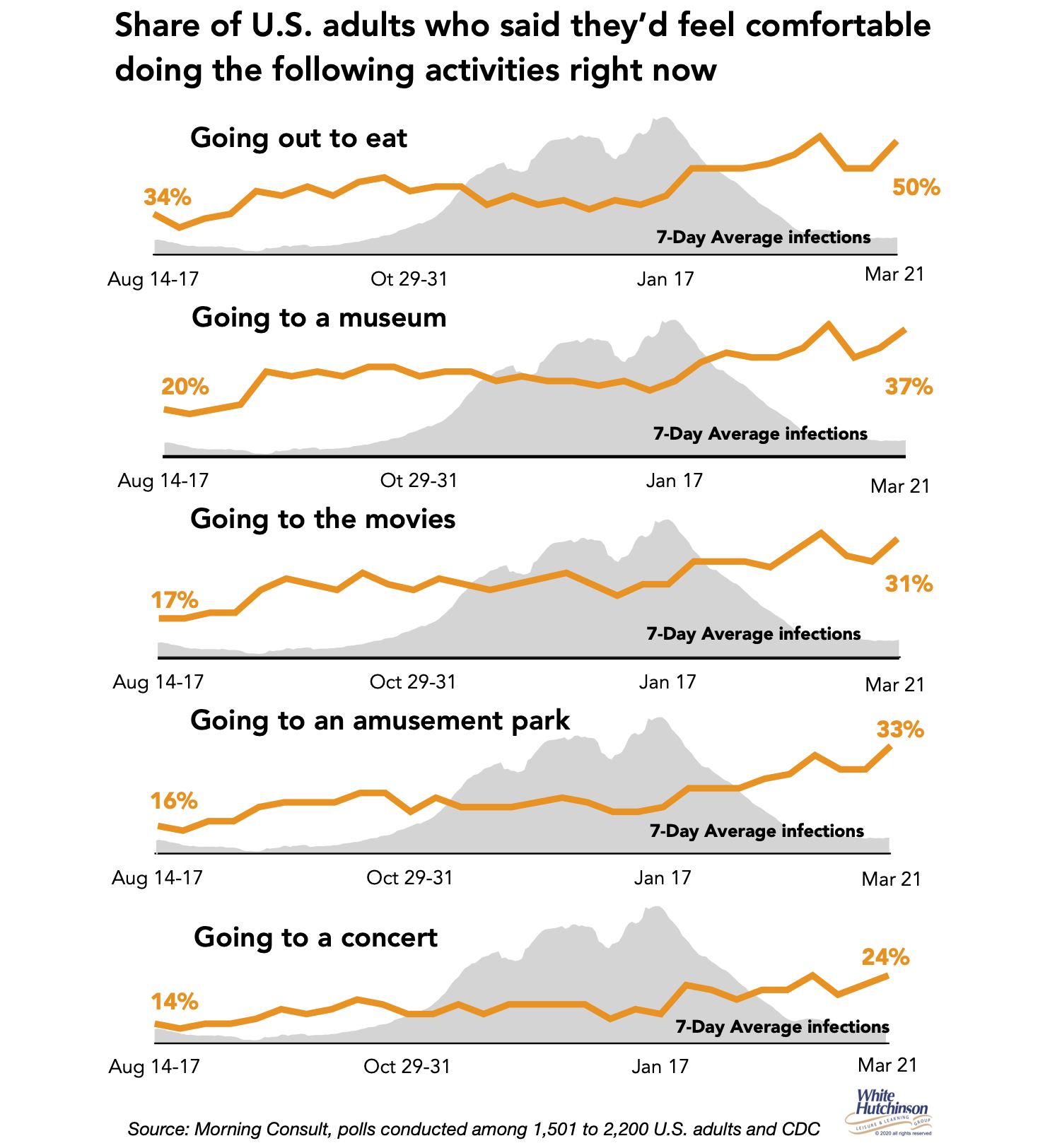 Half of adults say they are now comfortable going out to eat at a restaurant. For out-of-home entertainment and arts, museums continue to exhibit the most comfort at 37% and concerts the least at 24%. Comfort for attending an amusement park is at an all-time pandemic high of 33%.
Maciej Boni, an epidemiologist at Penn State University, predicts that in the United States, 60% to 65% of adults could have some immunity from either infection or vaccination by the end of April. This should further reduce the infection rate. By the fall, he expects that number could be 70% or 80% of adults, not getting us to herd immunity, but resulting in a small winter surge concentrated primarily in people under 16 who can't be vaccinated until sometime in early 2022 when vaccines are approved for that age group.