As Covid infection rates decline, comfort in visiting out-of-home entertainment & arts remains high since summer levels. People continue to be most comfortable visiting museums, with 31% of adults saying they are comfortable going right now. Going to a concert has a much lower immediate attendance comfort of 19%.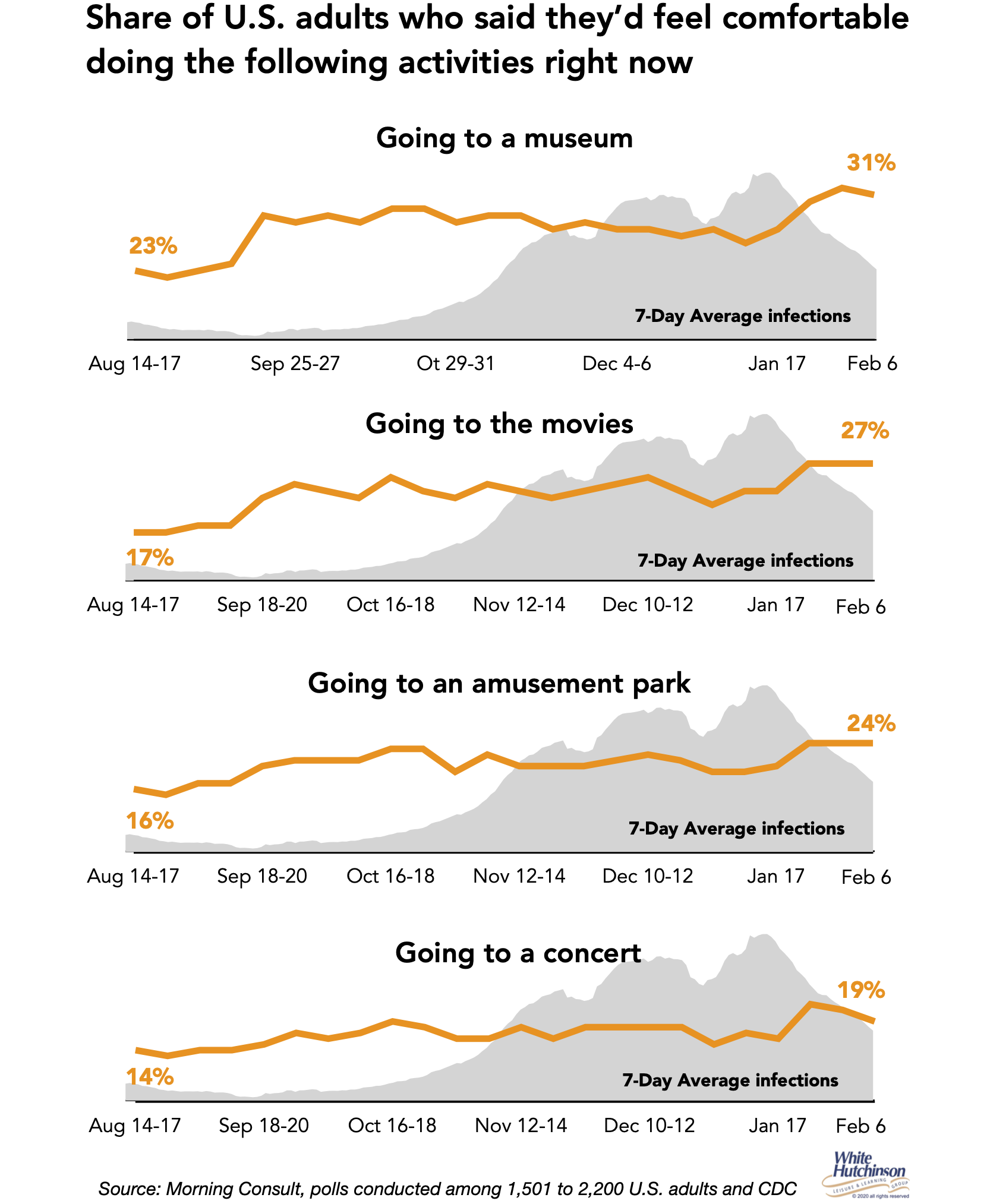 Our company has reactivated our monthly Leisure eNewsletter. Some of our pandemic coverage and analysis is now being published there in addition to our information, commentary, and news on location-based leisure. Next week's issue will have an in-depth analysis of the potential impact a post-Covid-era permanent increase to working from home may have on out-of-home entertainment and arts. If you aren't signed up to receive our eNewsletter, you can by clicking here.
Follow me on Twitter and Linkedin – I try to post news and information relevant to the location-based leisure, LBE and FEC industries a few times every weekday.
To subscribe to this blog, click here