A  September 2013 Harris Interactive poll asked 2,577 American adults, "Thinking of the time when you are not working or in school, what would you say your two or three favorite leisure time activities are?" Here are the results for what Harris defines as Echo Boomers (also know as Millennials) and Gen X.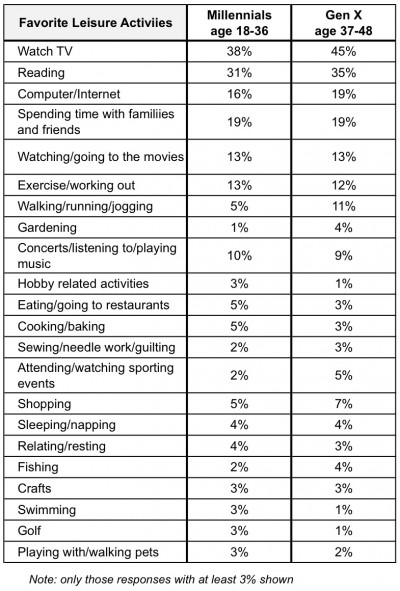 If we exclude reading, although today much of it takes place on a tablet screen, four of the most popular five leisure activities for both Millennials and Gen X take place on a screen:
     watching TV,
     computer/internet,
     watching/going to the movies
     playing video games and computer/internet games
This truly shows how our leisure activities have become heavily screen-based.
It is also interesting that food, both cooking and dining at restaurants, ranks higher with Millennials than with Gen X.