In 2012, households where the highest education level of a household member was a Bachelor's Degree or higher accounted for the majority of all spending at location-based entertainment venues – 58% at community-based entertainment and 59% for entertainment on trips. Those households make up only 38% of all households.
If households with a member with an Associate's college degree are included, all college graduate households, 49% of all households, account for 67% of all community-based and 69% of all trip entertainment spending.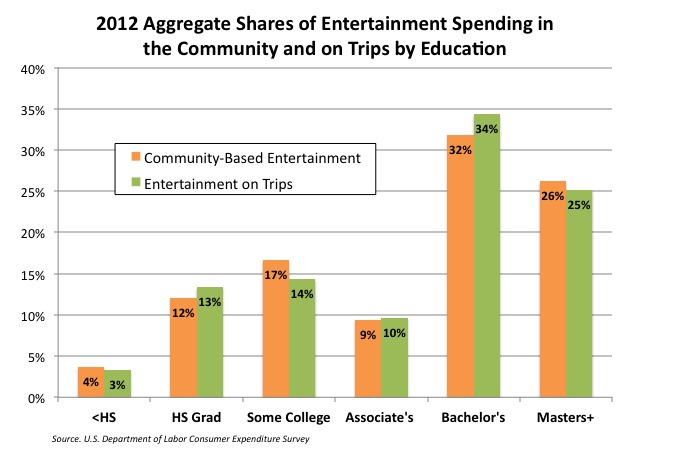 A significant factor contributing to this disproportional entertainment spending based on education is, of course, income—the higher the education level, typically the higher the income.

 Some of the direct correlation between income and education in addition to the type of employment determined by education, especially relating to college-educated households, could be due to differences in the number in income earners in each household. College-degree households have an average of 1.5 earners whereas non-college-degree households only have an average of 1.2 earners per household.