Scarborough recently conducted a survey of U.S. amusement park goers. Some of the their findings include that amusement park goers compared to the average U.S. adult are:
43% more likely than all national Internet users to Tweet
41% more likely to social network on a mobile phone
36% more likely to be Generation-X (age 30-44) and 32% more likely to be Millennials (age 18-29)
41% more likely to earn $100,000+
70% more likely to be Spanish/Hispanic origin
64% more likely to be Asian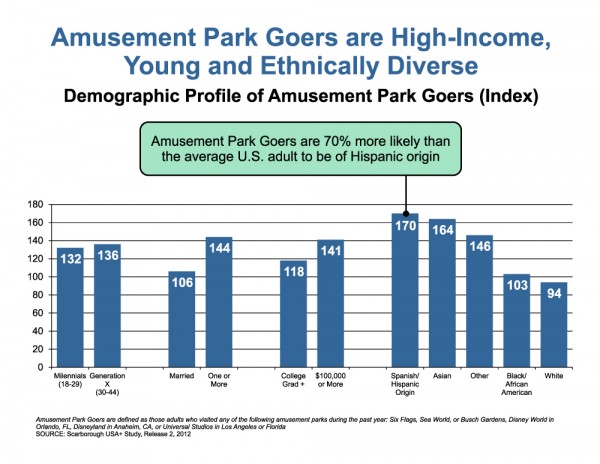 You can read the more detailed survey summary on Scarborough's website.
*Amusement Park Goers were defined as those adults who visited any of the following amusement parks during the past year: Six Flags, Sea World, or Busch Gardens, Disney World in Orlando, FL, Disneyland in Anaheim, CA, or Universal Studios in Los Angeles or Florida.