People consider family and home life as the most important measures of their happiness. Friendships and health are in a close third and fourth.

Family and health are even more important than they were in 2019. Health went up from 8% in July 2019 to 11% in April 2021. Family is up from 37% to 39%.
There is little difference between income groups other than $50,000 or less low-income earners rank home life considerably lower and friendships higher when it comes to the top four ranked attributes.

Women place greater emphasis on family and home life than men, while men put more emphasis on friendships and relationships.

Parents and non-parents alike place a top priority on being able to connect with other people. For parents, it's more about connecting with family, while for non-parents, it's with relationships and friends, while home life and family have lower priorities.

After being isolated and limited to only digital means of socialization to all but immediate family members for close to a year during the restrictions on public life, going forward out of the pandemic, all indications are that people will be spending more time with their family and friends in their homes than in the past. Home life will continue to be a significant and appealing leisure, social, and entertainment destination into the future.
Stay-at-home during the pandemic meant playing and socializing at home. It taught people new things about how they like to socialize and entertain. Six in ten (60%) discovered how much they loved entertaining at home in small social pods. The vast majority of people (75%) learned they prefer to socialize at home or at friends' homes in small gatherings versus going out to bars, restaurants, nightclubs, or other entertainment venues as they did in the past.

Nearly half of adults (48%) report that post-pandemic, they'll prefer staying home and having friends over or going to house parties with friends versus going out to restaurants, bars, nightclubs, and other entertainment venues. This preference holds true across the generations.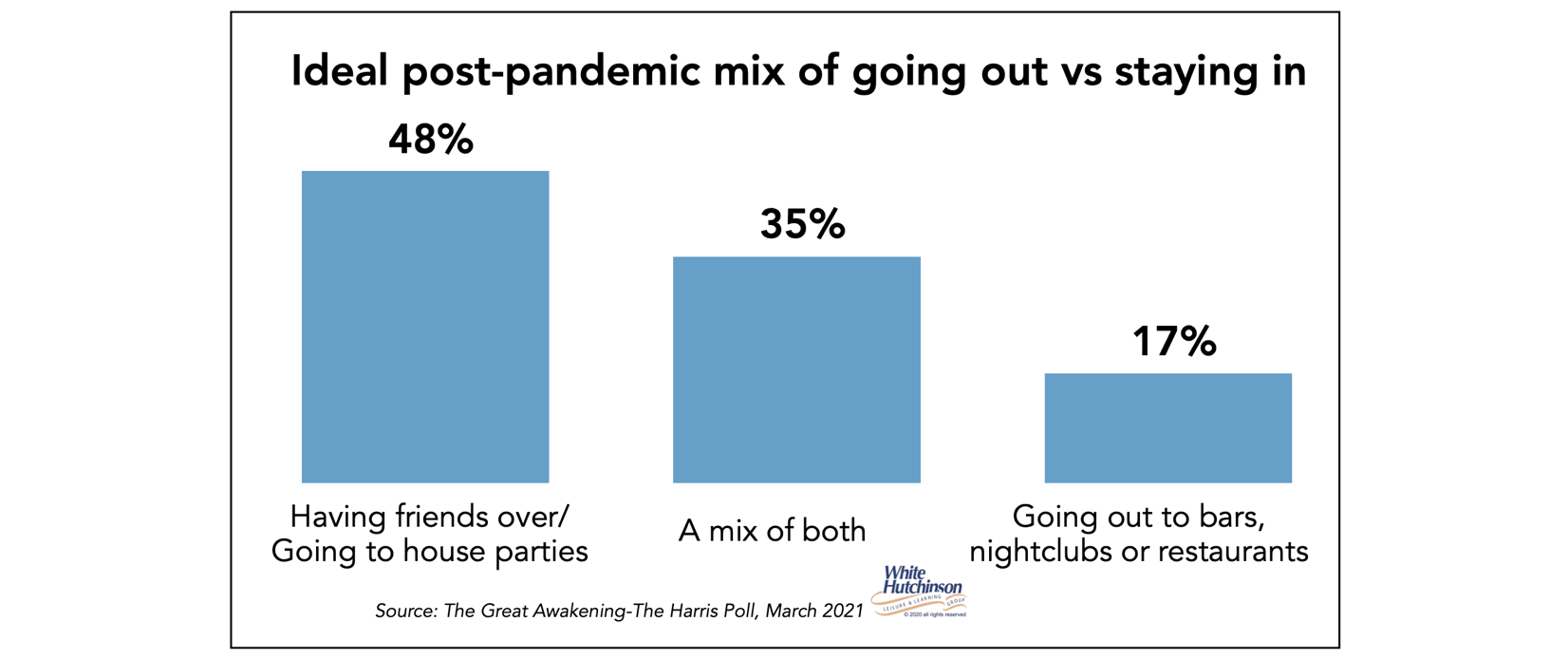 A 2020 4th-quarter survey by TiVo found that approximately four in ten people said they would be eating indoors in restaurants and going to the movies, concerts, and theater performances about the same post-pandemic as in the past. However, a little over four in ten said they would be doing it less compared to approximately two in ten saying they would be doing it more, resulting in nearly a net one-quarter decline. In other words, there will be a net decrease in the frequency of people going to the cinema, eating in a restaurant, or going to a concert or the theater. This suggests that other types of location-based entertainment will also see a decline.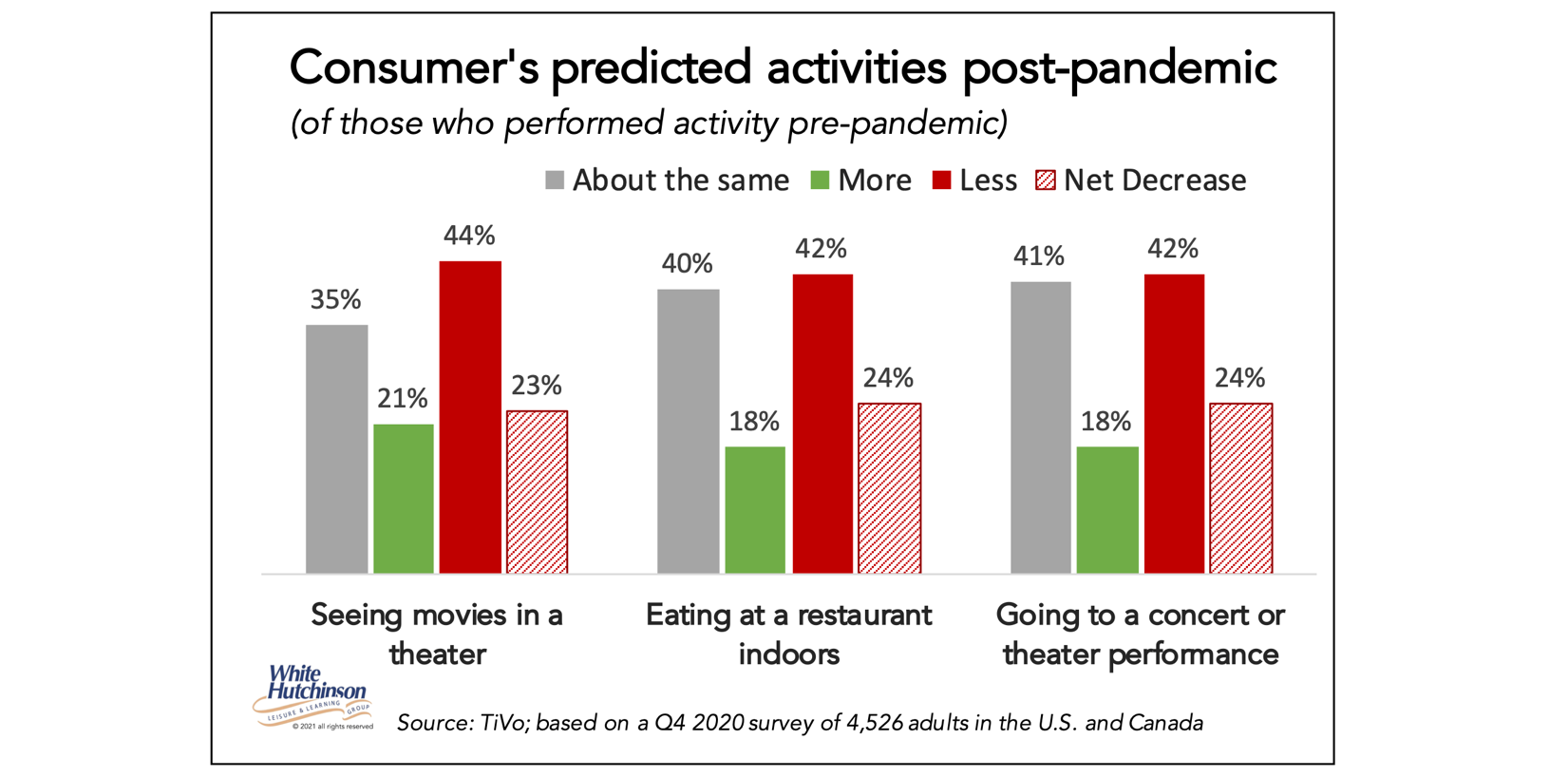 Post-pandemic, many people will find their happiness by maintaining their social connections with family and friends at home and less than in the past at location-based leisure venues. Home life, home nesting, including hometainment, has taken on even more importance than it did pre-Covid.
The implications of this changed behavior are obvious for location-based entertainment. To attract their target markets as in the past, venues will have to up their game when it comes to the richness of the social experiences they offer and the healthiness of a visit. Health includes not only cleanliness but also a selection of healthful and functional food and drink.