Currently, people who love/like to cook are almost twice as comfortable getting the Covid-19 vaccine compared to people who don't like to cook – 82% versus 47%.

Only 42% of adults who expect to get the vaccine are comfortable visiting businesses in person, including restaurants, compared to the 73% of people who do not expect to get the coronavirus vaccine.

With people who don't like to cook the least likely to get vaccinated but the most comfortable going out in public, it stands to reason that a high percentage of dine-in customers currently visiting restaurants and eatertainment venues are unvaccinated.
Additionally, younger adults are far less likely to already or get vaccinated than older adults.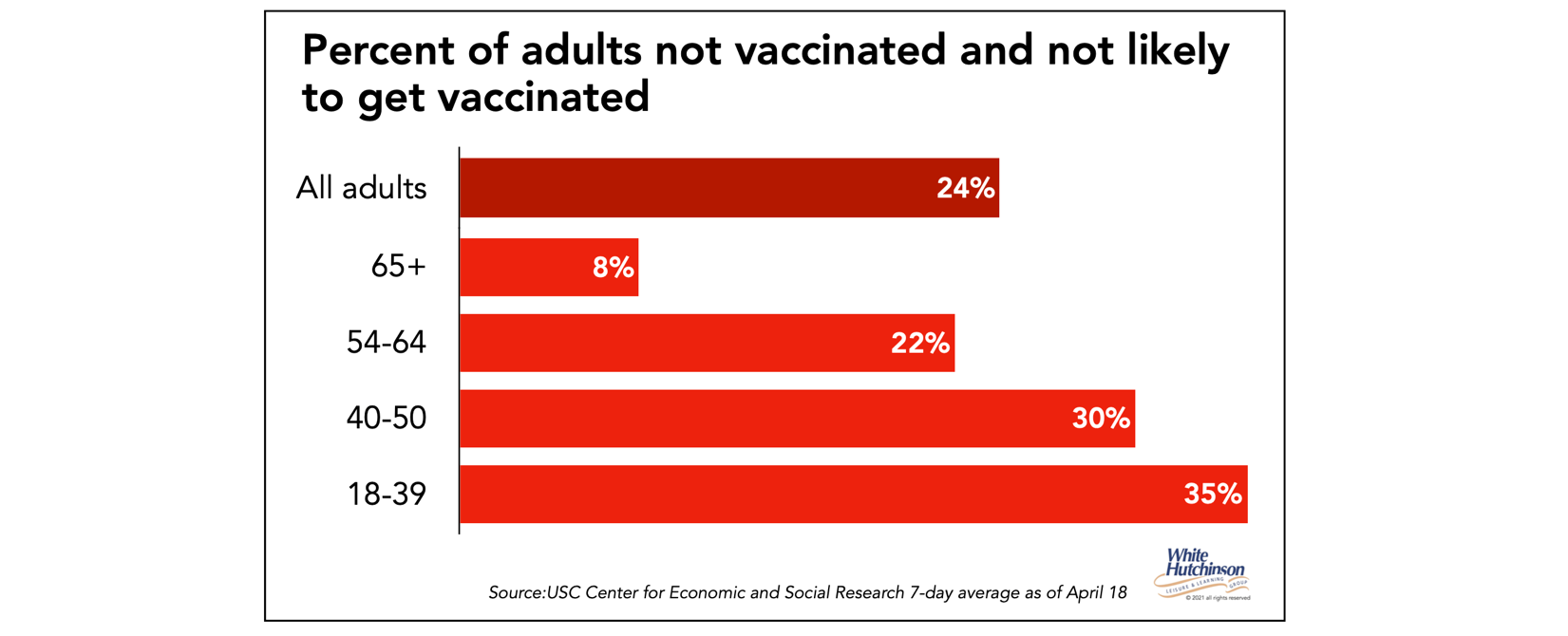 That suggests that at eatertainment venues, which skew towards younger adults, the unvaccinated percentage of people visiting them is likely to be even higher than in restaurants.
With more and more states allowing restaurants to open for indoor dining even while they are still considered high-risk environments by CDC; this might not be good for the currently increasing number of Covid-19 infections.
Follow me on Twitter and Linkedin – I try to post news and information relevant to the location-based leisure, LBE and FEC industries a few times every weekday. 
To subscribe to this blog, click here
You can subscribe to our company's monthly Leisure eNewsletter by clicking here.