As reported by Colleen Dilenschneider in her most recent enewsletter, research by IMPACTS Experience found that mandatory face-covering requirements are still very important to make people feel safe and comfortable going to cultural institutions. They surveyed 3,117 U.S. adults on what will make them feel safe visiting exhibit-based organizations (museums, zoos, aquariums, science centers, historic sites, botanical gardens, etc.) and 1,775 adults about performance-based venues (theaters, symphonies, ballets, etc.).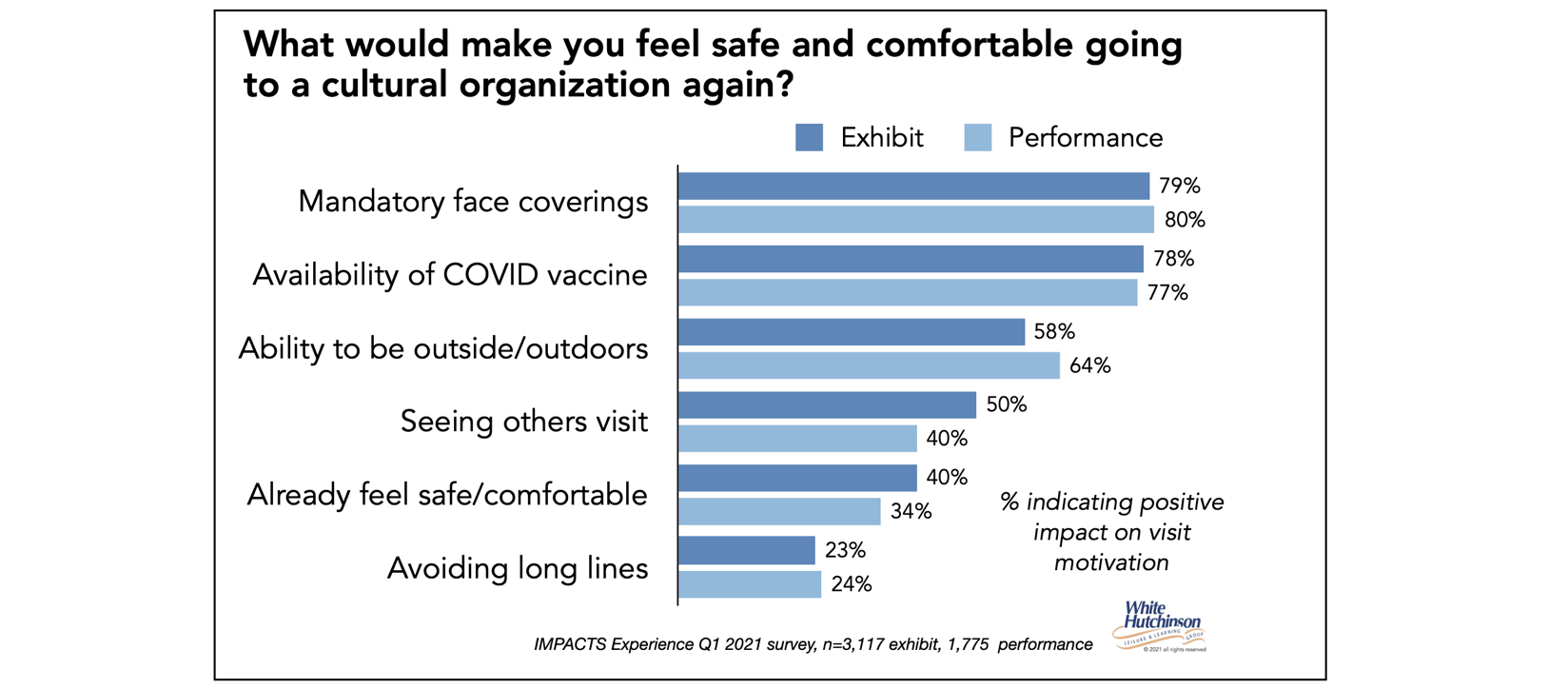 See the entire original graph here: https://www.colleendilen.com/wp-content/uploads/2021/04/What-will-make-visitors-feel-safe.png
The results clearly show that masks are still very important. Nearly 80% of adults say mandatory face coverings will make them feel safer, regardless of the type of venue.
IMPACTS also surveyed adults by regions of the country on April 17th on "How essential is requiring mandatory face coverings for all staff members, volunteers, and guests to your decision to visit an organization?" Nationally, people who plan to attend a cultural venue say that mandatory masks are essential at a value of 7.9 on a 10.0 scale. It varied from a low of 6.8 in GA+FL+SC to a high of 8.6 in CT+NJ+NY and has gone up in all regions of the country since IMPACTS' June 28th, 2020 survey.
IMPACTS concluded, "On the whole, people who plan to visit any cultural organization in the next three months consider face coverings as essential to their safety. . . Not requiring masks makes a meaningful number of people in every region uncomfortable. And here's the kicker: research suggests that not requiring masks will have a much greater negative impact on attendance than requiring them for the vast majority of organizations."
Of course, these results were only for cultural venues. But there's no reason to believe that they don't also apply to entertainment-oriented venues.
The April 25th Morning Consult poll found that most people are still uncomfortable going to cultural and entertainment venues. It varies from a low of only one-third of people comfortable going to a concert (32%) to a high of nearly one-half comfortable visiting a museum (48%).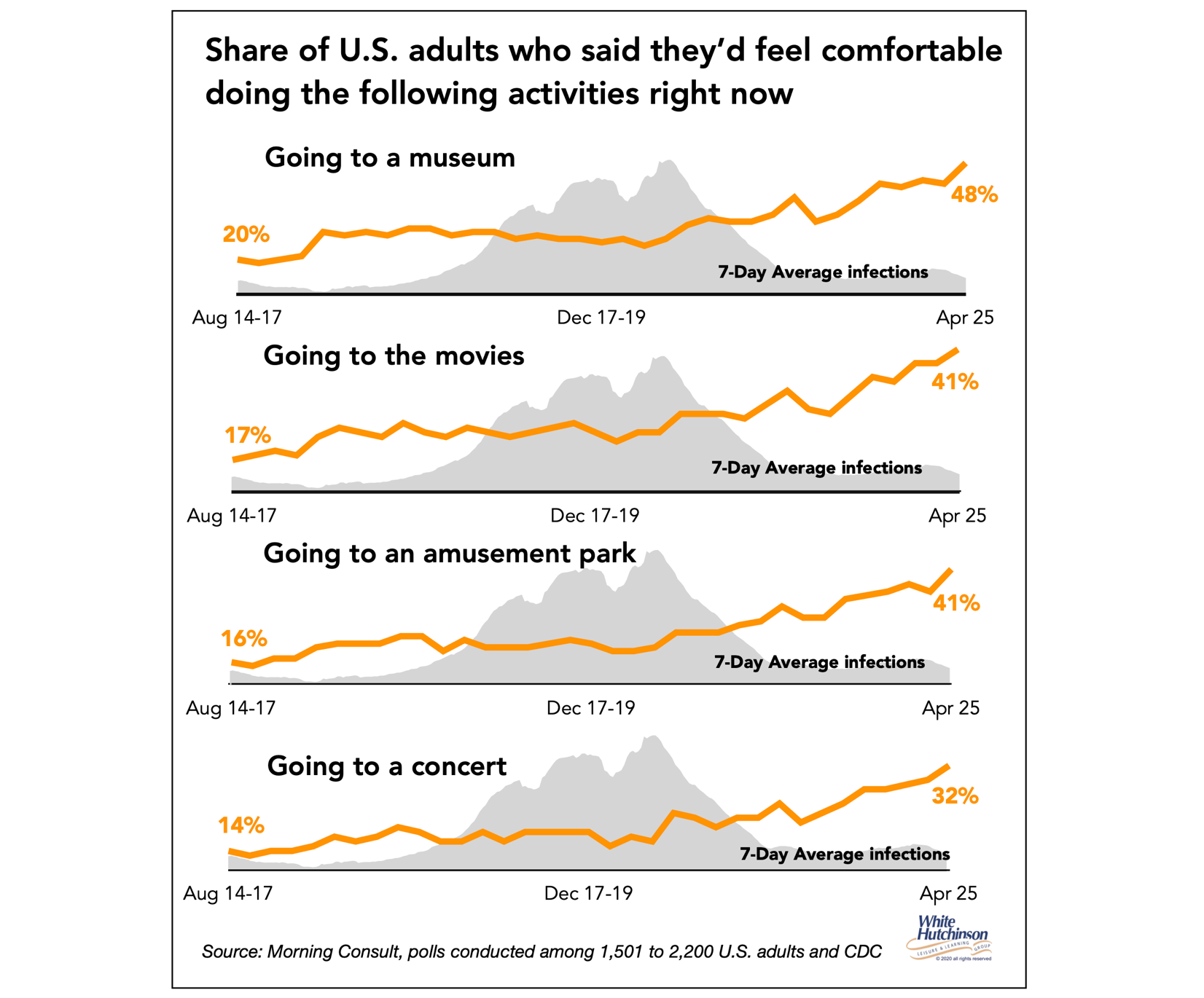 The above results were consistent with the April 28th CivicScience poll that found that only 40% of adults are currently comfortable going to a movie and only 36% going to a major public event,
For location-based leisure destinations to grow their attendances out of pandemic lows, it is essential to make people feel as safe and comfortable as possible. The IMPACTS' results indicate that mandatory masks are essential to accomplish that.
Follow me on Twitter and Linkedin – I try to post news and information relevant to the location-based leisure, LBE and FEC industries a few times every weekday.
You can contact me at randy@whitehutchinson.com
To subscribe to this blog, click here
You can subscribe to our company's monthly Leisure eNewsletter by clicking here.