Offering the coolest bowling or entertainment and/or the tastiest, trendiest burger or flatbread no longer cuts it. Just excelling in quality and experience is no longer enough to assure customer loyalty and repeat appeal. Consumer businesses today have to stand for something that resonates with consumers; they need to have a purpose that is more than selling their products, services or experiences or making a profit. Today they need to be a purpose-driven business.
There has been a significant shift in values and purchase intent with a large segment of consumers, creating a new consumer segment often referred to as "conscientious consumers." They believe a company's values, actions and corporate reputation are just as important as the products, services and experiences it offers. They prioritize principle over product, service or experience.
These consumers increasingly view corporate responsibility, from organic ingredients to animal welfare to company treatment of employees to sustainable practices as aspects of quality, not just a "feel-good factor." In fact, they often consider purchasing from an ethical company as a luxury and as a status symbol. For them, the idea of luxury is defined far less by expensive possessions than by a set of cultural values.
Conscientious consumers cross all ages, demographics and geographies, but skew to Millennials and X-Gens, full-time workers, well-educated, high-income earners and parents.
Conscientious consumers are loyal, less price-sensitive and more vocal about the brands and companies they believe in and support. They stay loyal to a company that they believe is trying to do the right thing even if they aren't fully satisfied with its offerings. Two-thirds will pay full price for a product that supports a cause they believe in or reflects their personal values rather than buying a product at a discounted price from another company.
Carreen Winters, Chair Reputation Management and Chief Strategy Officer at MWWPR, explained it this way. "A few things have changed. In the past, we defined as 'good' in the absence of the company doing anything wrong. Today, corpsumers [what MWWPRcalls conscientious consumers]actually investigate and seek out information in a desire to see if the company is worth doing business with. And the information they seek isn't just about the product, but their behavior."
Elizabeth Currid-Halkett, author of The Sum of Small Things, has identified a rising new class in America that is tied to a shared set of cultural practices and social norms who are conscientious consumers. She says this new cultural elite consumer, the aspirational class, is on the rise. They're people who aren't defined by their incomes, but rather by their higher education and cultural capital. Currid-Halkett sees these consumers as driven primarily by an aspiration to acquire knowledge and to then demonstrate that knowledge by socially and environmentally conscientious values and behaviorsThey share a set of beliefs on the most socially conscientious ways to spend money that becomes a significant part of their identity and social capital.
Aspirational class consumerism is rooted in the value of "conspicuous production" – transparency in the production and processes that create socially and environmentally responsible offerings that is inherent to the value of most of the consumer offerings they purchase. To them, the sourcing, the production, the creation of the offering is the value.
In marketing, it used to be about the four Ps—price, product, promotion and place. Now with conscientious consumers it needs to include a fifth P—purpose. Just having a great product, service, or leisure or entertainment experience is no longer sufficient to succeed today. What a company stands for, its purpose and its social, ethnical and environment actions, its social accountability, has now become integral to its offerings' benefits. There is now a blurring of the lines – people are blending their consumer choices and their beliefs and values into one. This blending of consumerism and social conscientiousness has created expectations about how products are grown and made, how employees are treated and how the environment is impacted. Being a purpose-driven good-citizen business is no longer something companies can shy away from if they want to be a purchase option with consumers. This significant segment of consumers is a significant force that any consumer company needs to understand and address today. Social good has become the new cool.
An excellent example of how important these values have become to the success of consumer products, services or experiences is demonstrated by Budweiser's 2019 Super Bowl commercial.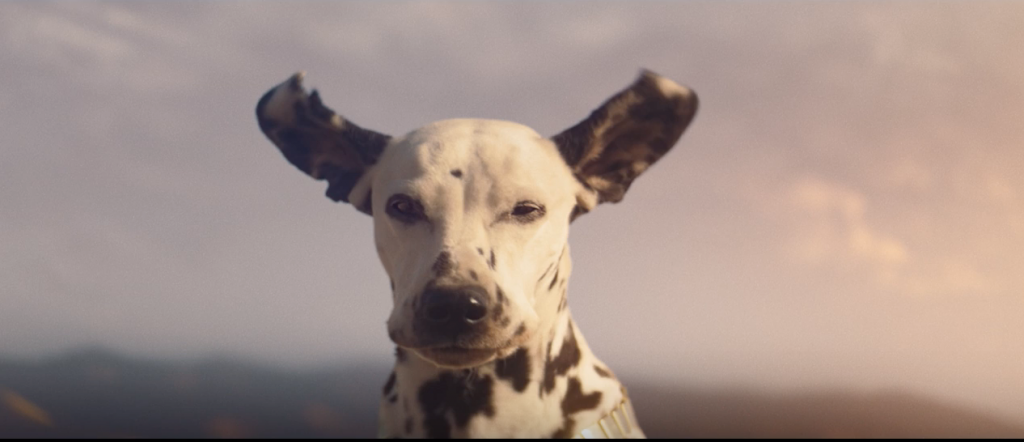 Budweiser spent $5.0 million dollars and didn't tell you a thing about the taste, calories or ingredients of their beer. Rather they told you the story of its environmentally responsible production by wind power. While other beer brands shamed each other for their ingredients during the Super Bowl, Budweiser stood out above the rest by telling you the story of its environmentally responsible production and its commitment to brewing 100% of its beer with 100% renewable electricity from wind power. They've raised the whole value perception of their beer.
Meeting conscientious consumers' values is just as important today for location-based entertainment and leisure venues. These consumers skew heavily to higher educated and higher incomes, a demographic that accounts for the large majority, 70% of all entertainment spending at destination entertainment venues such as FECs, eatertainment, bowling and laser-tag venues and at agritourism/agritainment farms.
Additional reading:
Meet the conscientious consumer