Fantasy sports is not exactly something you would associate with a family entertainment center (FEC). That is about to change in the near future with the acquisition of Major League Fantasy (MLF) by Latitude 360, a multi-restaurant-bar-attraction FEC. MLF is a rapidly growing player in the daily fantasy sports industry. Latitude 360 will let players use iPads to conduct their daily fantasy gaming on MLF's platform, with the chance to win real money while watching their players play in real-time in their HD Sports Theater. This will make Latitude 360 the first restaurant-tainment chain to offer live in-venue fantasy sports books. MLF's fantasy sports will also be available online when players are not visiting Latitude 360.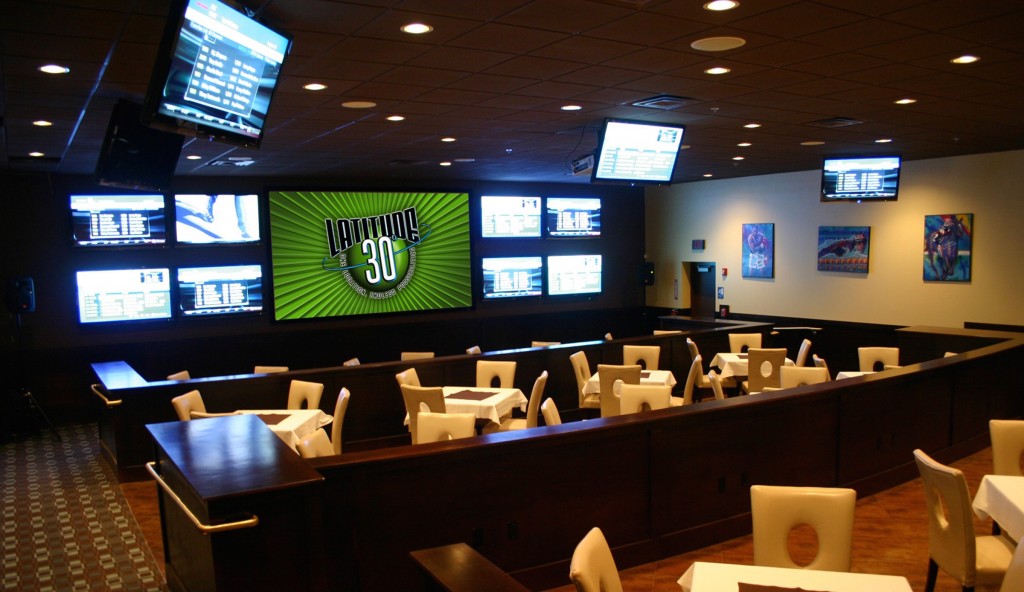 The acquisition of MLF puts Latitude 360 in the unique position to grab a significant piece of what is expected to be a $6 to $10 billion-dollar market by the end of 2016.
Fantasy sports is a game where participants act as owners to build a team that competes against other fantasy owners' teams based on the statistics generated by the real professional sport individual players or teams. The Fantasy Sports Trade Association estimates that in 2015, fourteen percent, or over 36 million Americans age 12 and over play fantasy sports.
When most people think of fantasy sports players, they typically think of out of shape, math-centric men with plenty of free time and below average on the social-scale. However, fantasy sports players are just the opposite. Fantasy sports players are younger, better educated, with higher household incomes and more likely to have fulltime employment:
66% male
Average age: 37
College degree or More: 57%
Have a household income of $75k+: 47%
Have full-time employment: 66%
Average annual spending per fantasy player: $465 of which $257 is spent on daily sports fantasy
Latitude 360 includes everything from a Dave & Buster's-style arcade, an upscale bowling center, comedy room, dance floor, cigar room, dine-in movie theatre and an upscale bar and restaurant. With centers in Indianapolis, Jacksonville and Pittsburgh, the company plans to open locations in Albany, Boston, Chicago, Minneapolis and New York City. Existing and new locations range between 36,000 and 67,000 square feet.
In-person MLS traffic should not only drive up food and drink revenue, but could result in more brand awareness and loyalty for Latitude 360. "We're just giving them an added experience they can take home or on a trip with them and stay connected with us," said Brent Brown, CEO of Latitude 360. "This is another way to be connected to our customers' lifestyle.
With the potential acquisition of Major League Fantasy, we're excited to incorporate the best fantasy sports experience into Latitude 360's unmatched entertainment and dining experience. We at Latitude 360 see it as something our sports fan patrons will definitely enjoy when they come to visit our locations. They'll know we're giving them the best daily fantasy sports experience available anywhere, and our HD Sports Theaters are a perfect venue for the '360 Fantasy LIVE' daily fantasy sports experience."
The Unlawful Internet Gambling Enforcement Act of 2006 included "carve out" language that clarified the legality of fantasy sports gambling. The act makes transactions from banks or similar institutions to online gambling sites illegal, with the notable exceptions of fantasy sports, online lotteries and horse/harness racing.
The bill specifically exempts fantasy sports games, educational games, and other online contests that meet certain conditions. A participant's team (if any) must not be "based on the current membership of an actual team." Outcomes must "reflect the relative knowledge and skill of the participants and [be] determined predominantly by accumulated statistical results of the performance of individuals (athletes in the case of sports events) in multiple real-world sporting or other events." All prizing must be determined in advance of the competition and cannot be influenced by the fees or number of participants. Players pay a fee to enter a contest, draft a team and compete with friends or strangers.
Offering live fantasy sports is a really smart move by Latitude 360. It offers guests another anchor attraction in the new form of electronic entertainment that can be very social, adds another revenue source as well as drives additional food and beverage sales, which currently accounting for over 60% of Latitude 360's revenues.