In this blog and in our company's Leisure eNewsletters we have been documenting how at-home and mobile screen digital entertainment is increasingly taking both leisure time and expenditure market share away from location-based entertainment, including from family entertainment center venues. In that context, here's some of the latest data on the growth of digital video viewing and changes to the use of other types media.
Adults in the US now spend five and one-half hours watching video each day. Total viewing time has grown by more than half an hour from 2011 to 2015 (4:56 to 5:31). While daily television time has declined by 20 minutes, time spent watching videos on digital devices—PCs, mobile devices, game consoles, over-the-top (OTT) and other Internet connected devices—has grown by almost one hour over the five years (0:21 to 1:16).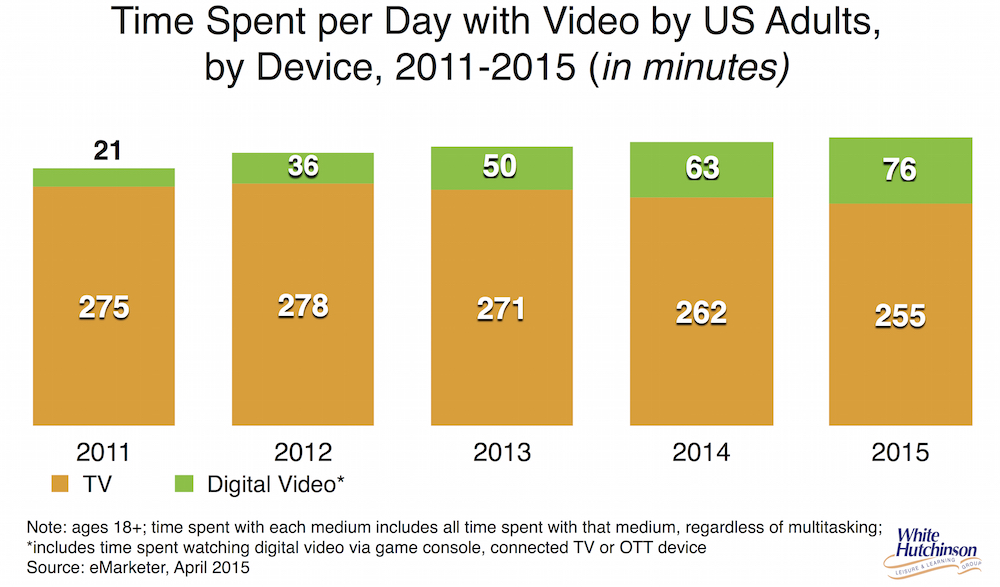 The greatest growth in digital video has been on mobile devices, growing from 3 minutes a day in 2011 to 39 minutes in 2015, accounting for almost 2/3s (65%) of all digital video growth. With the launch of Meerkat on Twitter and Periscope, mobile is predicted to grow even more in the future.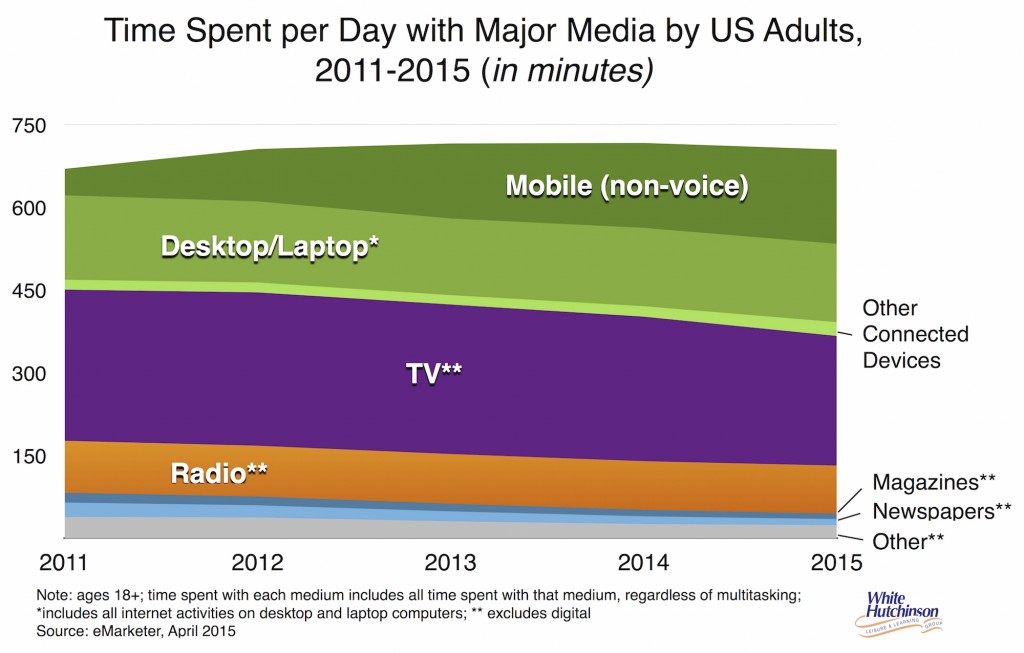 Overall, US adults now spend 12 hours (12:04) each day with major media. That is almost a one-hour (0:53) increase since 2011. Digital media now consumes almost half of that total media time (5:38).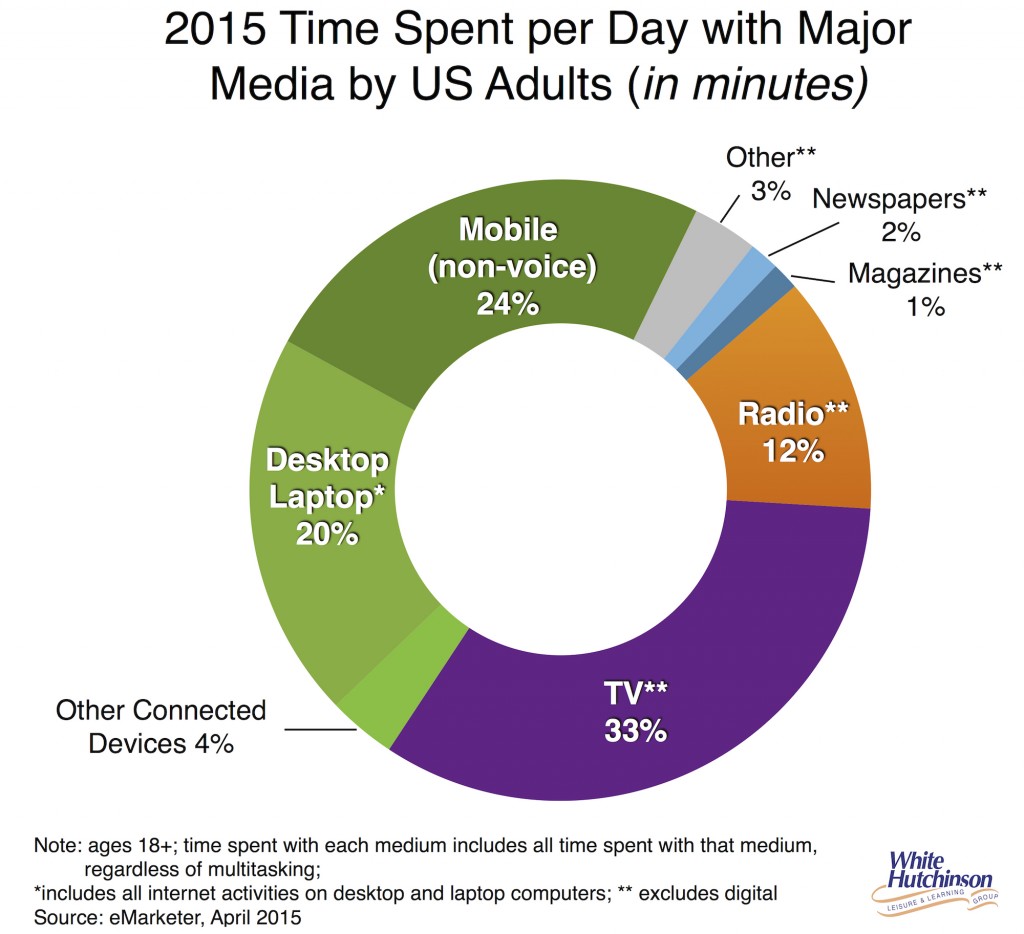 With the exception of mobile and other connected devices excluding PCs, time spend on all other types of media has declined. Mobile and other connected devices now account for 45% of all time spent on major media.
For an overview of the disruptive impact of digital media and entertainment on location-based entertainment and FECs, check out our company's December 2014 white paper The Perfect Storm, LBE Disruption & Opportunity.