I wrote an article in our February 2013 Leisure eNewsletter, Evidence that the staycation trend is both real & long-term, that showed that the staycation trend of declining participation and spending for entertainment on trips was a long-term trend that started in the late 1990s. That analysis also debunked the belief that people are shifting the entertainment expenditures they are no longer spending on trips to spending at hometown venues – that they are staying home and spending there instead. Yes, they're staying home more, but not spending any more at community-based entertainment venues. Average household entertainment spending on trips has decreased by more than one-third (-38%) since its peak in 1996 whereas average household spending for community-based entertainment as only increased by 1% (both inflation-adjusted to 2011 spending).
National Park Service attendance data in my April blog showed further evidence of the staycation trend: there is declining per capita visits to parks.
A June 6-10, 2013 poll by Ipsos Public Affairs indicates the staycation trend is continuing and accelerating in 2013. They call it the vacation deficit.
The poll found that less than half of Americans (48%) say they are confident that they will take a vacation (defined as leisure travel of at least a week at least 100 miles from home) in 2013, down 4 points from last year's poll. Just 13% of all households say they have taken a vacation in the last three months compared with 21% in last year's poll. Just 45% say they typically take a summer vacation down 10 points from the poll two years ago. Ipsos says that fewer American's taking an annual summer vacation of any kind is the new post-recession norm.
Ipsos found that those who intend to take a vacation this summer will spend more than last year. The average vacationer plans to spend $1,755 on their family's vacation this year compared with $1,565 last year. That is a 12% bump in spending, far greater than inflation that is less than 2% per year.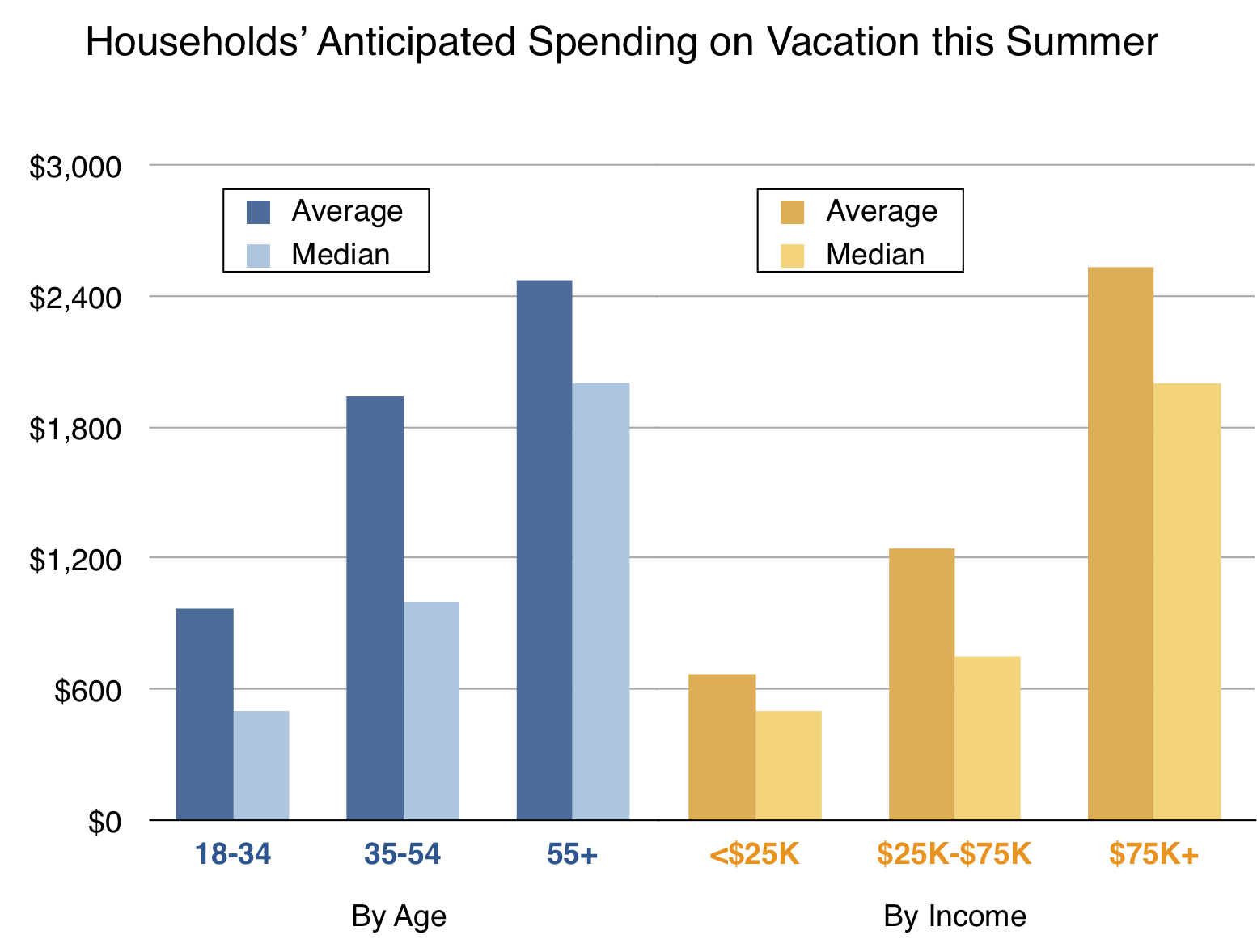 Also consistent with all our previously published research, the Ipsos shows a direct correlation between average household income and spending on trips.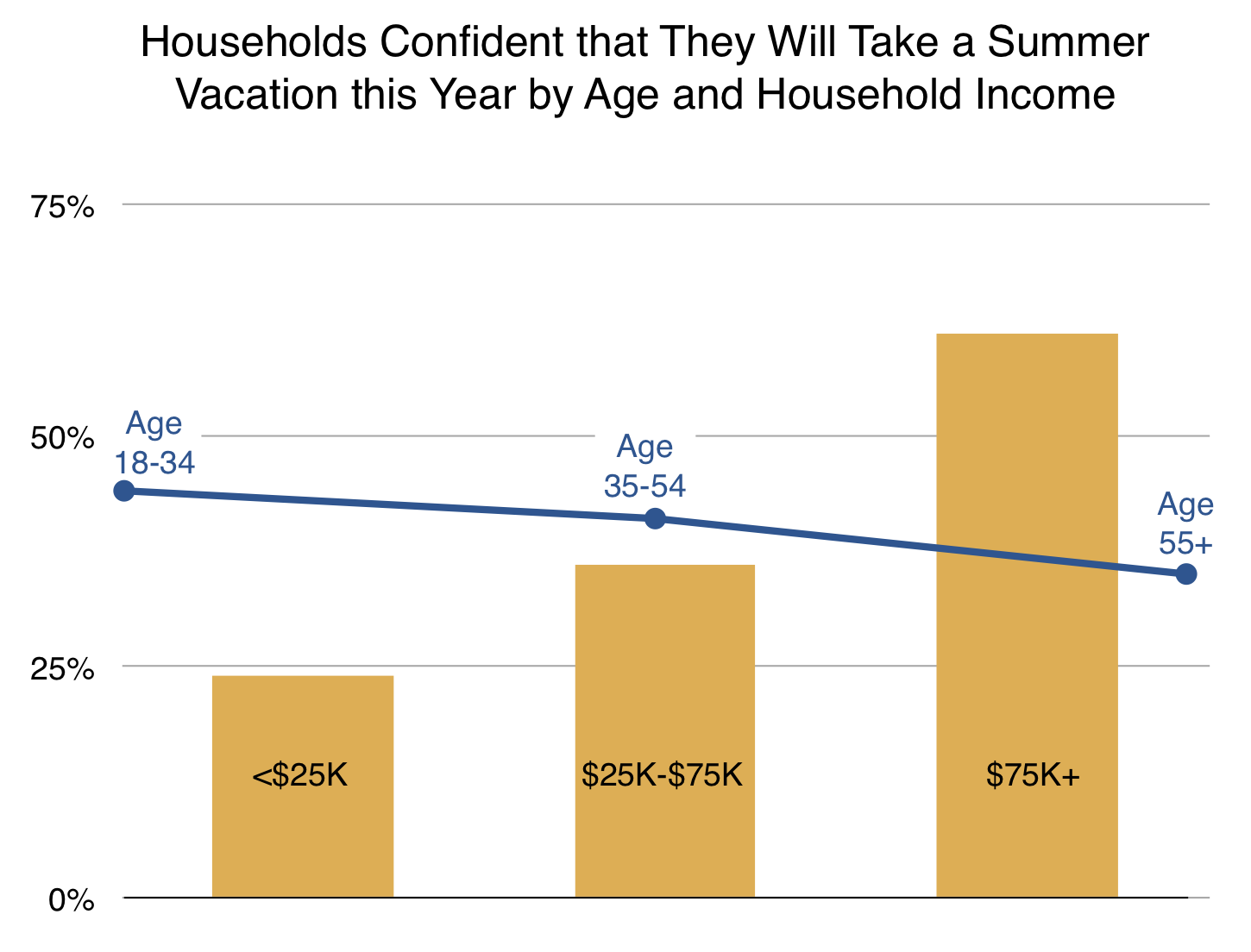 This increased spending is consistent with our analysis of entertainment spending on trips that found lower participation, but a trend of increased spending by those that did enjoy entertainment on their trip, as well as the concept that people are seeking higher fidelity, higher quality out-of-home leisure experiences and willing to pay more for that quality.
Younger households are more likely to take a summer vacation this year, but older households anticipate spending the most per trip.