Institute on Creating Sustainable Environments for Young Children
Kansas City, Missouri June 09-10, 2011 Pre-Conference Day June 08, 2011
This Institute provides a place where early childhood practitioners and designers can learn about creating sustainable environments for young children, both indoors and outdoors.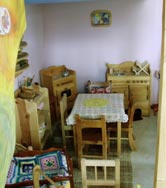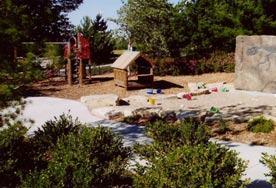 Event Schedule
Pre-Conference Day
Wednesday, June 8th, 10:00 AM - 4:00 PM
The pre-conference day will include visits to sustainable projects, including a nature center, at various Kansas City locations.
Thursday, June 9th, 9:00 AM - 4:00 PM
Participants will learn the basic principles of planning child care, early education, Head Start and Early Head Start environments that meet children's needs and protect our environment. Topics include:
Sustainable design practices
Green building materials
Choosing green suppliers
Green cleaning/choosing non-toxic toys
Resources on sustainable environments
Friday, June 10th, 9:00 AM - 2:00 PM
Participants will learn how to design and renovate the outdoor play environment using nature as the play element. The emphasis will be on creating interesting and high quality outdoor environments. Topics include:
Why children need nature
Resources for designing naturalized spaces
CPSC, ADA and ASTM standards in naturalized spaces
Involving teachers and children in the design process
Resources on nature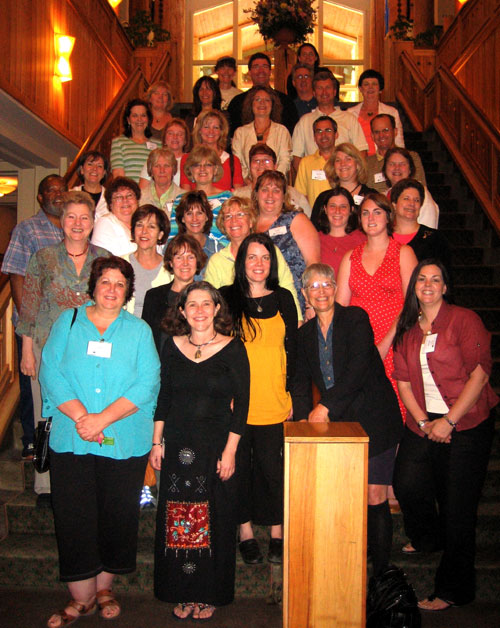 Participants in the June 2007 Institute on Creating Sustainable Environments
ECE staff and designers from across the nation met for the first time for the Insttitue on Creating Sustainable
Environments for Young Children. Click here to see what previous participants have said about the Institute.
Comments from Past Participants at the Institute on Creating Sustainable Environments
"Learning is a lifelong process, attending the Institute a second time has confirmed this… This is the only Institute that I would attend every year it is was possible!"

Michael Grubbs Miami-Dade County CAA Head Start, 2010

"A life-changing training experience. All the materials and endless amount of resources can by used to empower staff and parents. I walked away with enough resources to enhance our staff's ongoing professional development."

Jennifer Huen, Los Angeles Universal Preschools (LAUP), 2009

"The information and resources I acquired at this training will be used to help our organization teach and inspire children to love and explore nature and natural materials. I am bringing back ideas for our teachers, our sites and for our collaborative community projects"

Catherine Harp, Bates Technical College, PCAEYC, Tacoma Nature Center, 2007

"On many levels this Institute opened my eyes to committing to the betterment of children whether through the design work I do or through advocacy at my daughter's school. I feel determined to be a better steward."

Trish Adelman, Interior Designer, Chicago, 2009

"I learned so much from these knowledgeable presenters. Every person presenting information has an infectious passion for improving the health of our environment and our children... the message is clearly conveyed... it's time for change."

Mandy Lee, Missouri State Child Development Center, 2009
Registration Information
Registration is $299 and includes a CD resource. Registration for the pre-conference site visits is $95. Deadline for registration is June 3, 2011. Registration is limited to 35 participants on a first come first serve basis. Registrations are only accepted by mail or fax. Cancellations will not be refunded after May 14, 2011. Click here for registration form:
PDF form (print and fill out using a pen)
Mail or fax form to:
White Hutchinson Leisure & Learning Group
4036 Baltimore
Kansas City, MO 64111
Phone: +1.816.931-1040, Ext 102
Fax: 816-756-5058
Contact: Vicki L. Stoecklin, e-mail
Registration Fees
Institute: $299
Pre-conference Site Visits: $95
Continuing Education Credit/Graduate Credit
One hour of graduate credit in Early Childhood Education is being offered for $304 from National Louis University in Wheeling, IL. Course requirements can be discussed with Vicki Stoecklin, e-mail.
Presenters
Vicki Stoecklin (www.whitehutchison.com/aboutus/vicki.shtml) has a Master's Degree and thirty-four years' experience in early childhood education. She has been designing children's environments for thirteen years. Her design articles have been published in Early Childhood News, Child Care Information Exchange, School Age Notes and Recreation Management.
Amy Nichols, ASID, IIDA, is an interior designer with Design Works Studio in Lawrence Kansas where she specializes in design work for children. Amy also has extensive experience using green products in interior environments for children. Amy is a LEED accredited professional.
Additional presenters to be announced.
Event Location
The institute will be held at the newly renovated Courtyard by Marriott Country Club Plaza, http://www.courtyardkansascity.com, in Kansas City, MO, just a few blocks from the world famous Country Club Plaza.
Established in 1923 by J.C. Nichols, the Plaza was designed architecturally after Seville, Spain. The Plaza's popularity and reputation has been recognized around the country. The entire 15-block district, with more than 150 shops and dozens of fine restaurants, makes The Country Club Plaza Kansas City's premier shopping, dining and entertainment destination.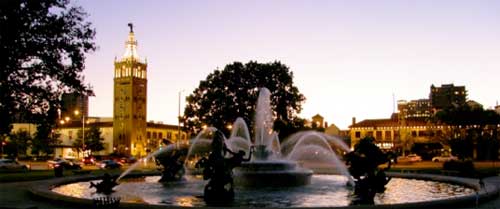 The institute's special conference rate is $139 per night. Reservations can be made directly with the Courtyard by Marriott at (816)-285-9755 no later than May 24, 2011 for this room rate. When making reservations please identify yourself as a White Hutchinson Institute attendee. Shuttle service is available by Super Shuttle from the KC airport to and from the hotel for approximately $36 roundtrip.