Americans are less likely than in September to say that they plan on decreasing their spending on reducing spending on entertainment (52%, down 9 points) and eating out at restaurants (55%, down 7 points) within the next six months according to the latest Harris Interactive poll in mid-December.
And things have definitely turned the corner compared to early 2009 when three-quarters (75% for both) were planning on reducing spending for entertainment and restaurants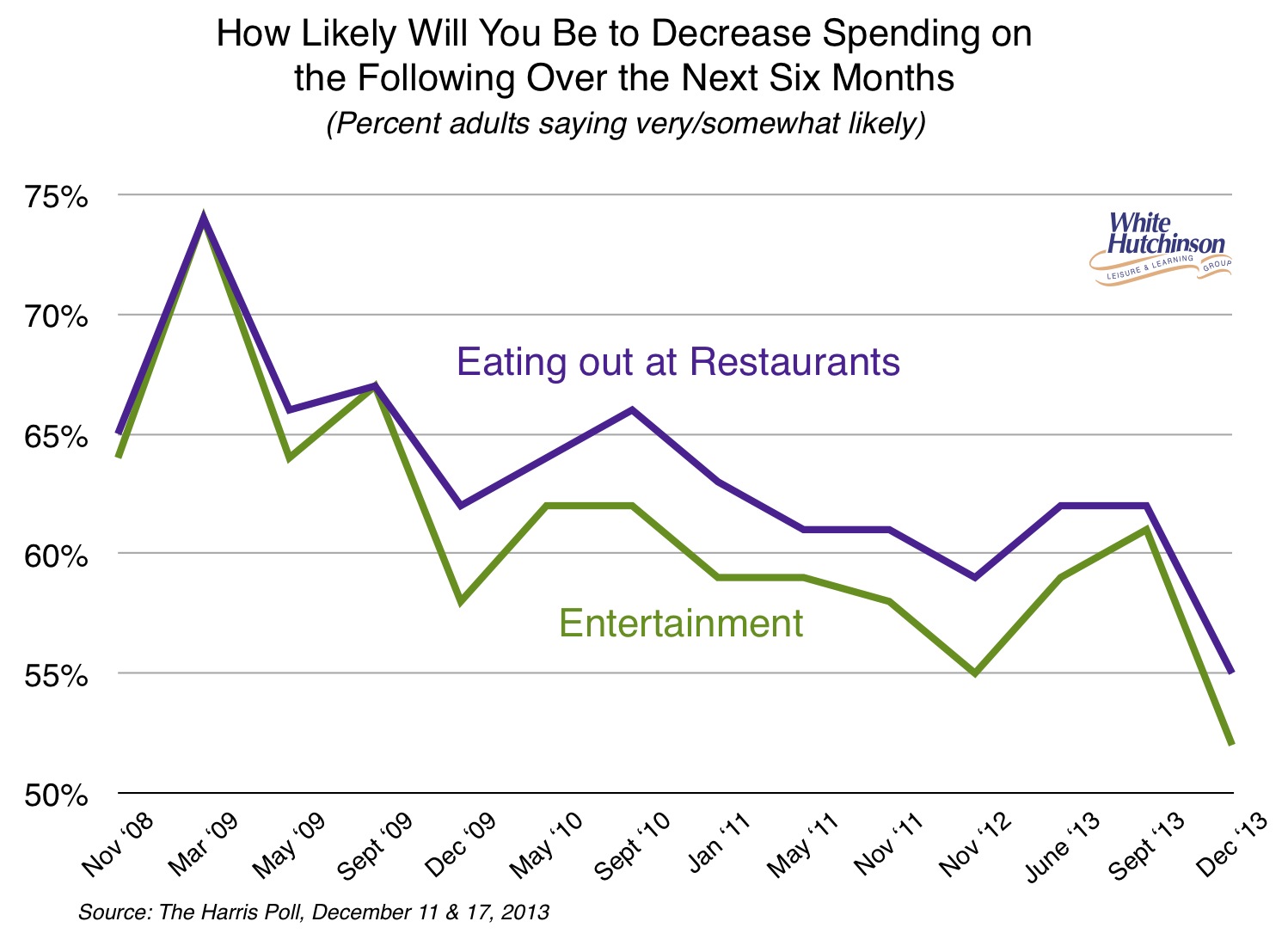 However, this doesn't necessarily mean that spending will increase for location-based entertainment, as now LBE is in a competitive battle with mostly less expensive at-home and mobile digital entertainment. Will consumers increase their spending on electronics and digital entertainment subscriptions they might have postponed or even cancelled during more pessimistic and economically challenging times or will they now use some of their loosening discretionary dollars to visit entertainment venues? A lot will depend on the quality and value perceptions of those out-of-home alternatives.