American households increased their average spending for fees and admissions at location-based entertainment venues in 2012 by 3% compared to 2011 (inflation-adjusted).
Both the bad and good news is that the staycation trend is still going strong. The bad news part is that average household spending for entertainment on trips is continuing its long-term declining trend with average household spending down by another 1% in 2012. The good news is for community-based entertainment, as since 2011, average household spending has increased by 5% at those venues. Community-based spending has grown from 56% of all location-based entertainment spending in 2000 to two-thirds (65%) in 2012.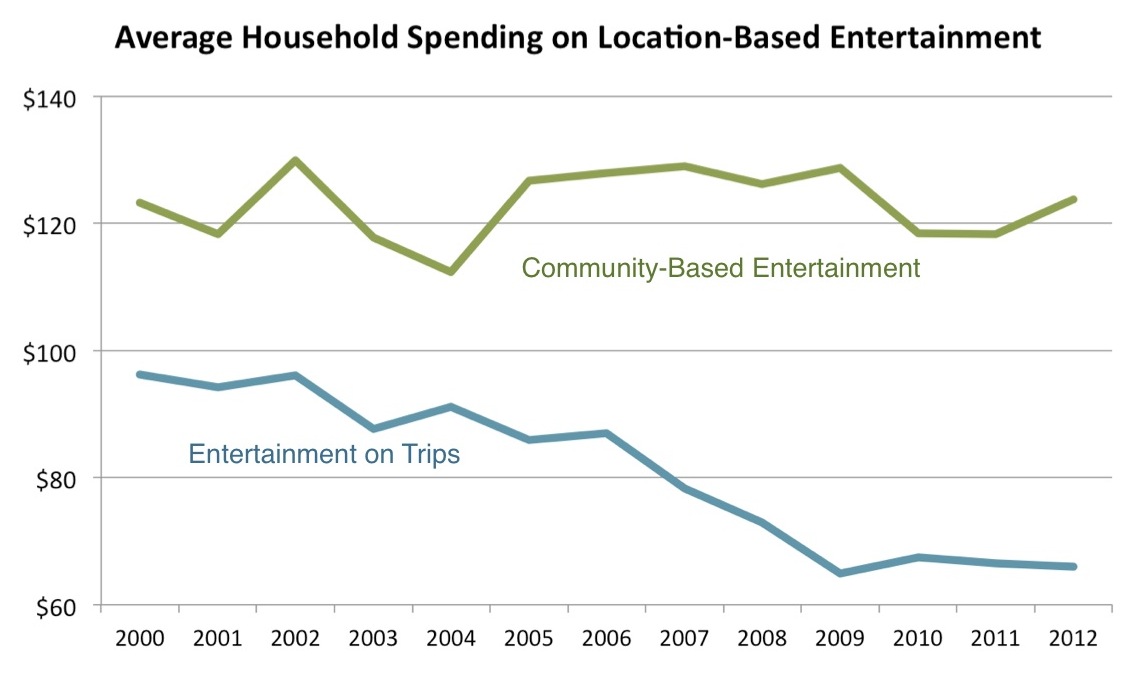 The increase in spending on community-based entertainment is partially attributable to an increased percentage of households attending those venues. All but the poorest income households saw an increased participation rate in 2012.
The long-term trend of social-stratification also continued into 2012 for community-based entertainment. Entertainment spending increased for the higher socioeconomic households and declined for the lower socioeconomic households. An increasing share of community-based entertainment spending is continuing to shift to the higher socioeconomic households. The top 40% of households by income now account for 70% of all community-based entertainment spending, with the households in the top 20% by income now accounting for almost one-half of all the spending (47%).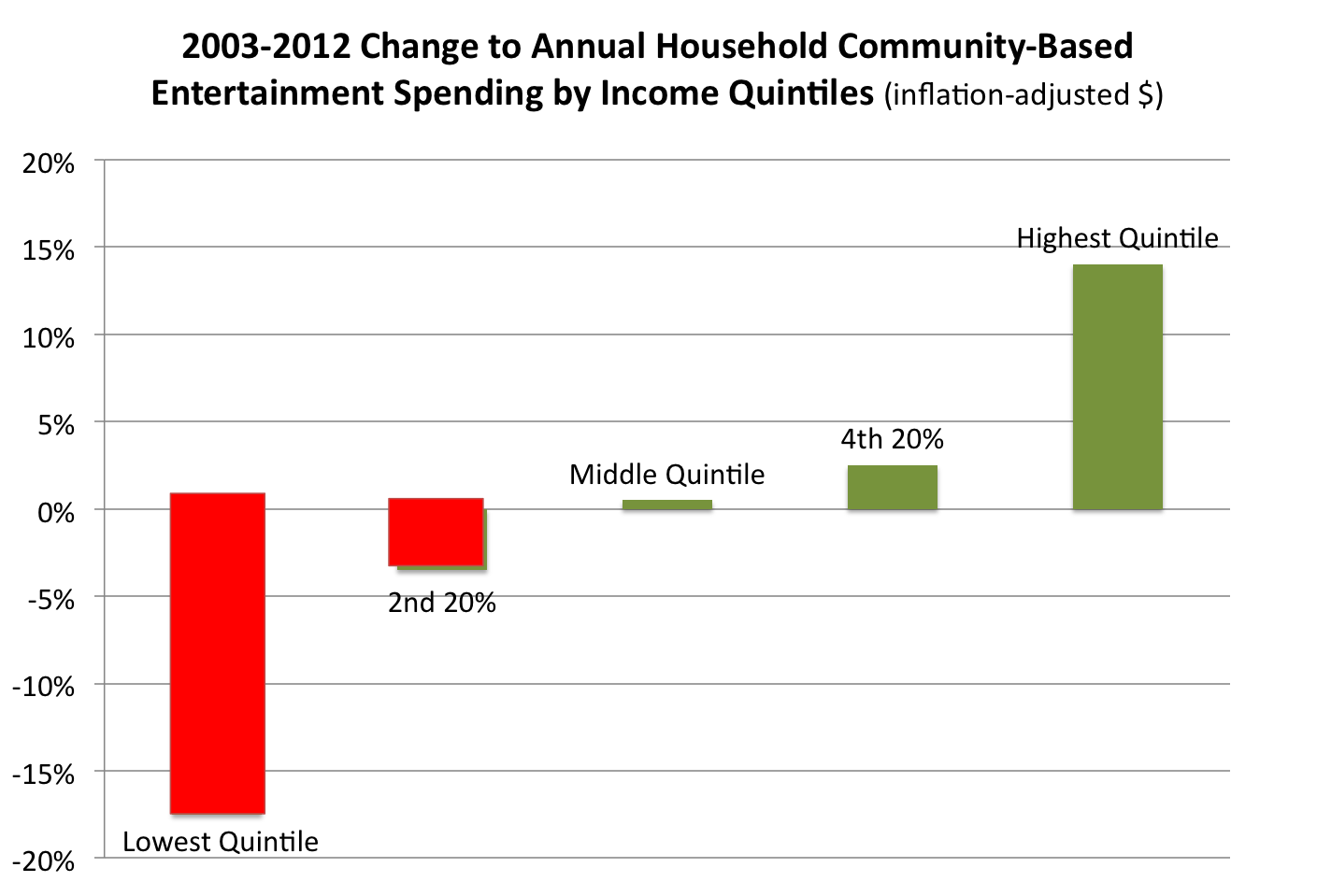 These continuing long-term trends have serious implications for location-based entertainment, including family entertainment centers as well as larger venues such as theme parks, in terms of whom they target as their primary markets and how they design and operate for those markets.
Our October 2012 Leisure eNewsletter will have in-depth coverage of this changing landscape of location-based entertainment household spending and participation.