---
Installment season passes
Most farms offer season passes, whether for their Fall festival or a more extended period of the year if they provide more annual events. Some of our clients see 20% of their attendance coming from season pass holders. Typically season passes are priced around 2.5 times the regular admission price.
With the rising cost of admissions, which is driving up season pass prices, many entertainment venues have started offering installment payment plans to make season passes more attractive. There's a big psychological difference between the appeal of paying $15 a month over an 8-month season versus $120 all at once.
Theme parks were probably the pioneers in offering installment payments for memberships. Here are examples for Six Flags in St. Louis, Missouri, and Disney World in Orlando., Florida.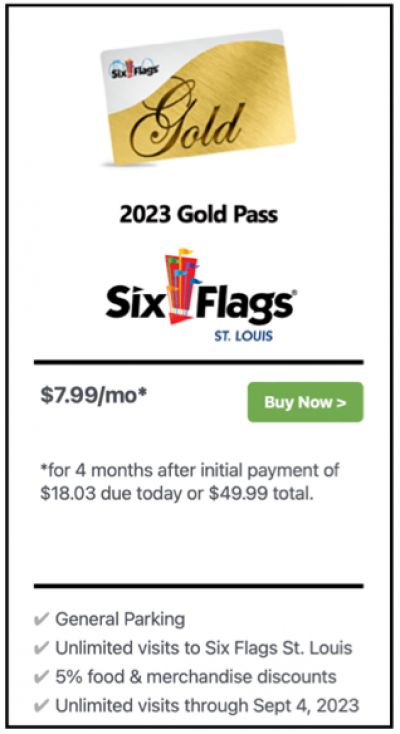 It's also possible to offer different price tiers for season passes, as a certain percentage of the population will opt for the most expensive one. It also offers an option for budget-minded customers. Here's an example from Sweet Eats Fruit Farm in Georgetown, Texas.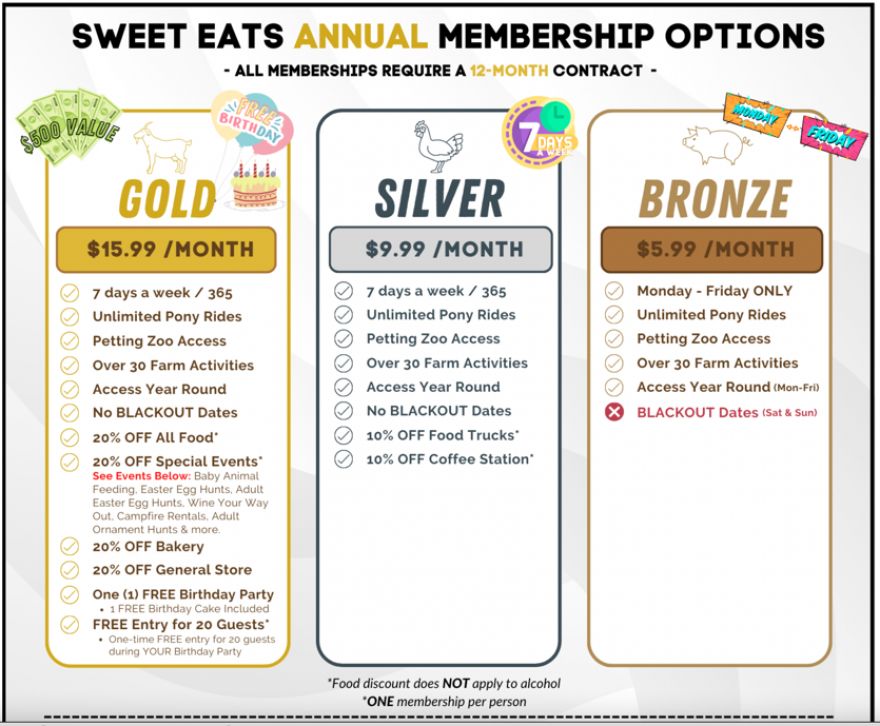 Subscribe to Agritourism Today
---