The following chart shows our latest analysis for North America of per capita movie attendance and the number of DVDs shipping (manufactured) per person.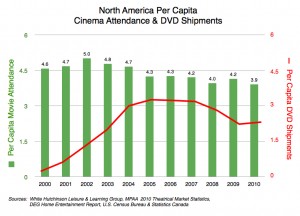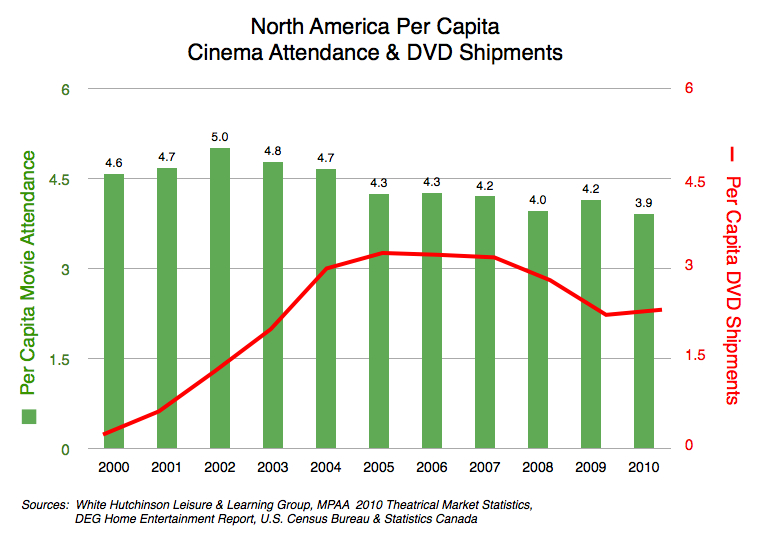 The figures on per capita DVD shipments do not tell the entire story about movie viewing at home, as now we have on-demand instant movie streaming. However, the available statistics do not appear to indicate that that type of movie viewing is significant enough to offset the decline in DVDs.
In 2010, Hollywood generated $10.6 billion in North American box office (movie admission) revenue while the US gaming industry generated $15.4 billion in sales of video game content (both for console and on-line video gaming). We think the above data and other research we analyzed (to be published in an upcoming article) indicates that video gaming and the on-line world of social media and video content, such as YouTube, is resulting in an overall decline in the viewing of professionally produced (Hollywood) movies both in theaters and at home.