---
"Artisan" and "handcrafted" a major food trend
CKE Restaurants, owners of the Hardee's and Carl's Jr. chains, is converting both chain restaurants, totaling more than 2,800 units, from machine-dispensed milkshakes to handmade shakes. The company will offer hand-scooped ice cream shakes and malts mixed in blenders in vanilla, chocolate, strawberry and peach and will use 12% butterfat ice cream in lieu of the 3.5% butterfat ice milk used in premixed soft-serve milkshake machines. The shakes sell for $2.49, a $1 increase over the previous $1.49 price. "I'd rather pay $2.49 for something I really like than $1.49 for something I don't," said CKE Chief Executive Andy Puzder.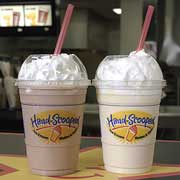 Hardee's and Carl's Jr. are launching premium Hand-Scooped Ice Cream Shakes and Malts
Many of the
Hardee's
and
Carl's Jr.
restaurants that have already switched over to the new hand-dipped shakes have seen shake sales double.
CKE's move may be partially in response to Shake & Steak's recent marketing campaign about its handcrafted and dual milkshakes. However, we don't believe that is the driving force behind the move, as Shake 'n Steak is a sit-down wait service chain, whereas both Hardee's and Carl's Jr. are fast food chains and not in direct competition. Rather, we see it as part of a larger trend to offer restaurant customers in all restaurant segments - including fast food, casual dining and fine dining - fresh, higher quality and more handcrafted (sometimes called artisan) food selections. The trend probably got its start with Starbuck's, where every drink is handcrafted with some showmanship. It grew to launch a whole new restaurant category known as fast-casual, of which Panera Bread is the leader. Panera offers fresh artisan breads and handcrafted sandwiches and salads, made with high-quality fresh ingredients. As a result, the chain commands a higher price point and its units are generating higher sales than fast food establishments, even though it doesn't have a drive-up window. Fast food restaurants do as much as 60% of their business from the drive-up lane.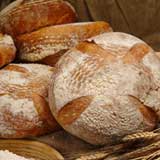 The fast food chains have been pursuing the higher quality movement, with McDonald's salads being one of many recent examples. Now it is only logical that the handcrafted concept is working its way down from the fast casual and fancier restaurant segments into the fast food chains. Customers' expectations have been raised, and fast food companies need to raise the bar to keep from losing market share.
So what is the significance of this to agritainment facilities? It's real simple. The bar for food quality and presentation is rapidly rising throughout the restaurant industry, and with it, guests' expectations. Our company's research shows that success with almost all types of location-based entertainment is highly dependent upon food, and food that creates a dining destination. Agritainment facilities need to offer food service that meets, if not exceeds, guests' expectations, based upon eating and dining experiences guests have with the many restaurants they frequent. The only difference is that guests will expect agritainment food offerings to reinforce having a farm experience.

---